A Friendly Glossary to Very Intense Cocktail Menus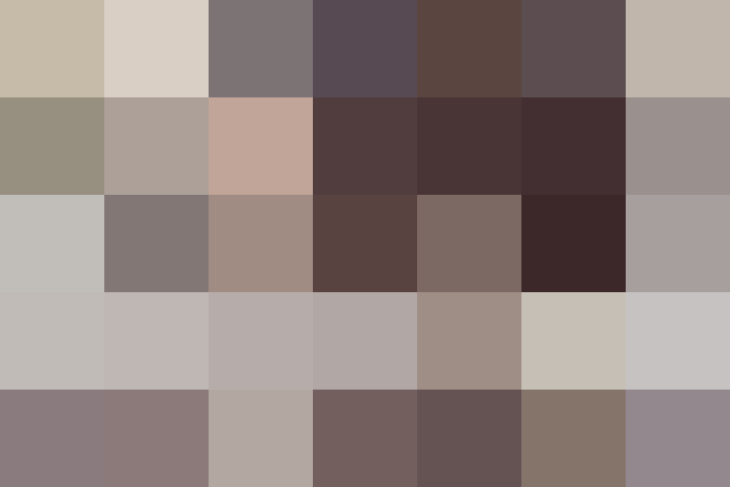 Sometimes, when I sit down at a bar, the cocktail list stumps me. I write about food and drinks for a living so I consider myself reasonably well educated when it comes to booze, but half the time, I feel like I'm playing cocktail roulette when I order, never quite knowing what I'm going to get before I taste it.
Do you know how this feels? Let's demystify some of the, shall we say, very intense bar menus out there.
"There's an odd trend at the moment to make menus overcomplicated, even aloof, whether intentionally or otherwise," says my friend Elliot Ball, co-founder of The Cocktail Trading Company's The Development Bar & Table in London, "It can result in a menu that is friendly in description, sometimes even taste, to bartenders, not customers."
To better understand bar menus, I polled Elliot, Trevor Schneider, Reyka Vodka's U.S. brand ambassador, and Bill Anderson, bar manager for Chicago's Vie and Vistro, on the most confounding terms on today's menus.
Amaro, also Aperol, Campari, Cynar
All Italian liqueurs with distinctive bitter notes, which often follow through into the finished cocktail. "Bitter drinks are very on trend right now," Elliot says. If you're unsure about the amount of bitterness, ask about the drink's proportions, Trevor advises. "Each time I've incorporated Cynar (pronounced CHEE-nar) into a beverage, it's undoubtedly asked about but consistently loved in the aftermath," Bill says.
The granddaddy of gins, but originally made from malt wine. "Don't be afraid. It's an amazing spirit," Bill says.
Exactly what you think it is. "Don't be a wimp. It's there for a reason," Elliot urges.
Infusion, also Distillate, Also Decoction, Also Shrub
Simply a mix. "Despite the wild differences among these theoretically, they're often used interchangeably," Elliot says. Look at the flavors of said menu item and then go ask a bartender what it really is.
Kefir lime leaves are fragrant and floral, not to be confused with the yogurt-like drinks found at Whole Foods. "It adds a very vibrant, refreshing profile," Trevor says.
Overused term to describe cutting edge mixology. "Beware. Most bartenders self-describing as molecular are lame ducks," Elliot quips.
Oleo saccharum traditionally is a sweetener for punches, made by taking citrus peels and tossing them in sugar. "As the mixture sits, the sugar draws oils from the peels out and liquefies the sugar," Bill describes. "The result is a thick, slightly bitter and utterly delicious syrup."
Essentially a homemade cordial.
A traditional drink made with citrus juices and most often contains egg whites. "Bartenders have been tossing whites, yolks or both into tipples for a long time," Bill says. "It's a texture thing, and it's an exotic way to help the harsher elements of a drink meld together."
A one-note bitter, used to increase a singular flavor or aroma in a drink. "They are simple to make and very inexpensive for bartenders to create while still sounding a little sexy and enigmatically fancy," Bill says.
An Asian citrus fruit. "A friend of mine described this in a seminar as a f—ed up Asian lemon, and specifics of botanical crosses aside, that is not a wholly inaccurate description," Elliot says. It's often hard to get fresh, but some bartenders really nail its interesting flavors.
These are just a few of the more common yet confusing words that we are seeing pop up on cocktail menus. Have you been stumped by anything on a cocktail menu recently? What was it?
Published: Apr 12, 2015