A Classic Favorite: Linen Tablecloths by Fog Linen Work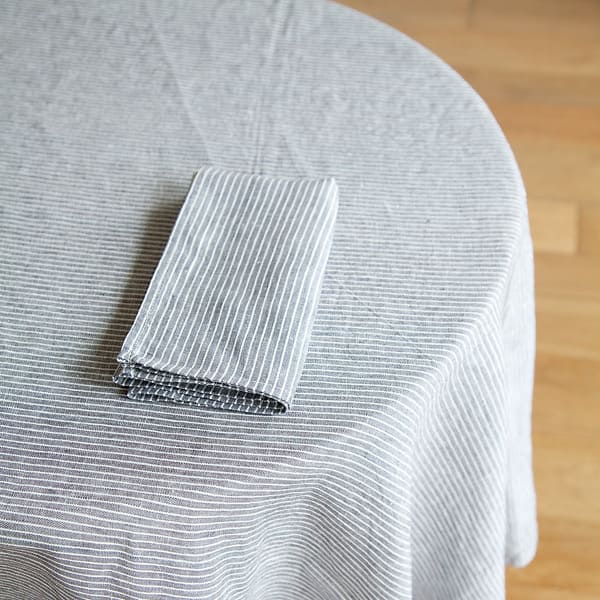 A few years ago I was looking for a simple, classic tablecloth I could use for both everyday meals and informal dinner parties with friends. I found it in the grey and white stripe tablecloth from Fog Linen Work. The tablecloth is kind of rustic, but lovely in its simplicity. And it washes beautifully.

These tablecloths are very long-lasting, and would also work well for outdoor picnics. I'm partial to the grey, as I mentioned, but also really love the natural red stripe for a little French country flair. A worthwhile investment.
Related: Fog Linen Kitchen Cloth 1.0
(Images: Fog Linen Work)