A Cheesy Valentine's Day Party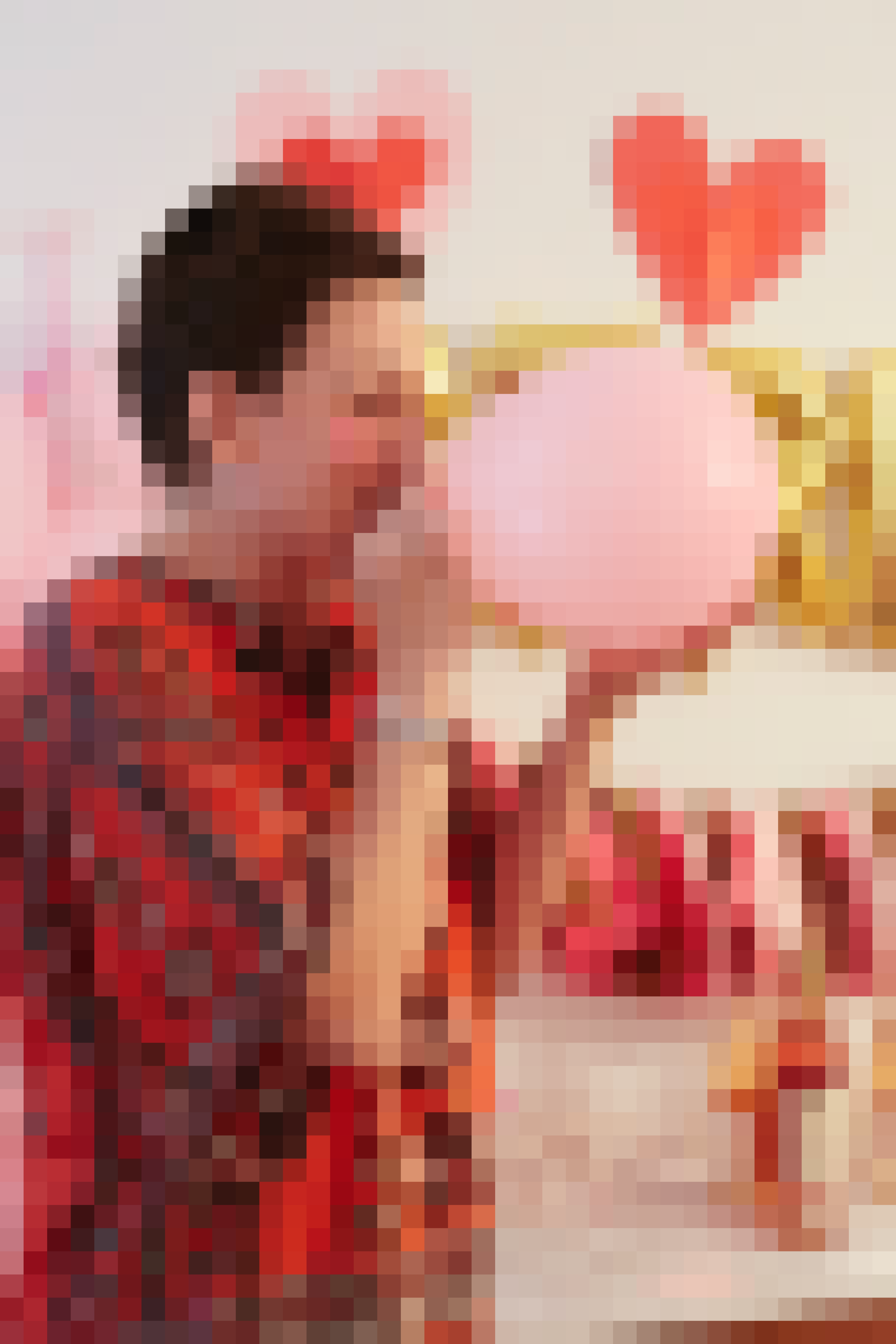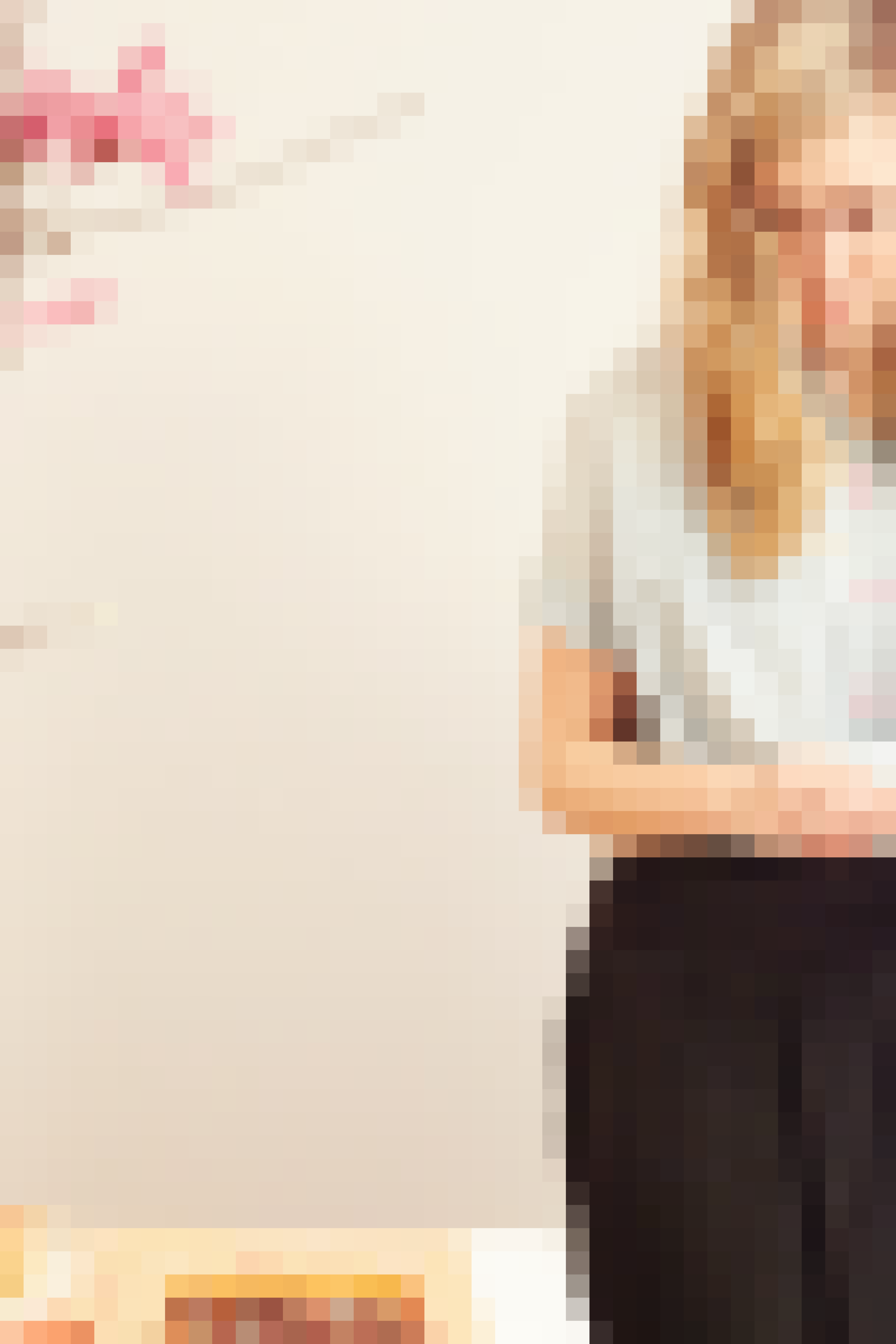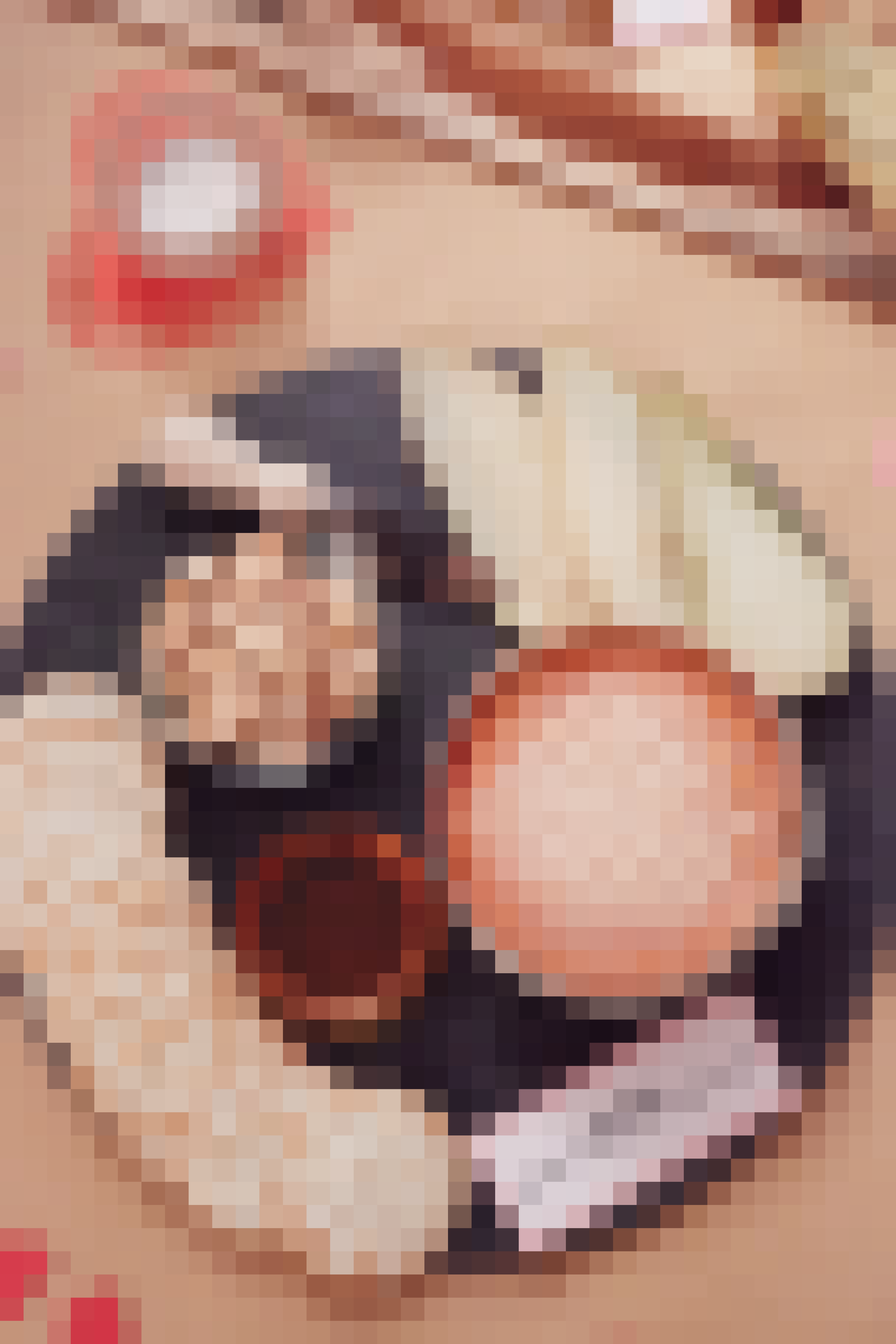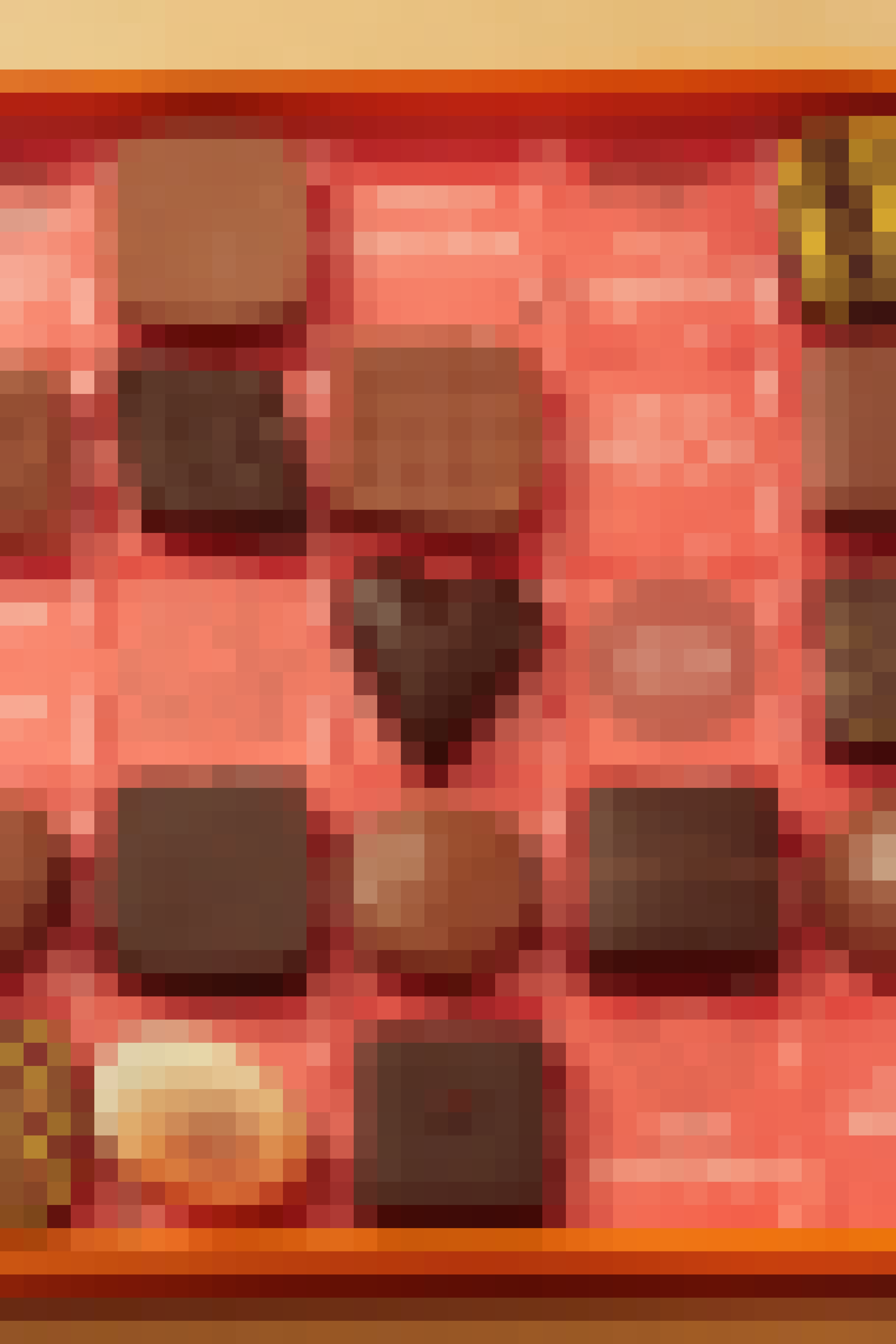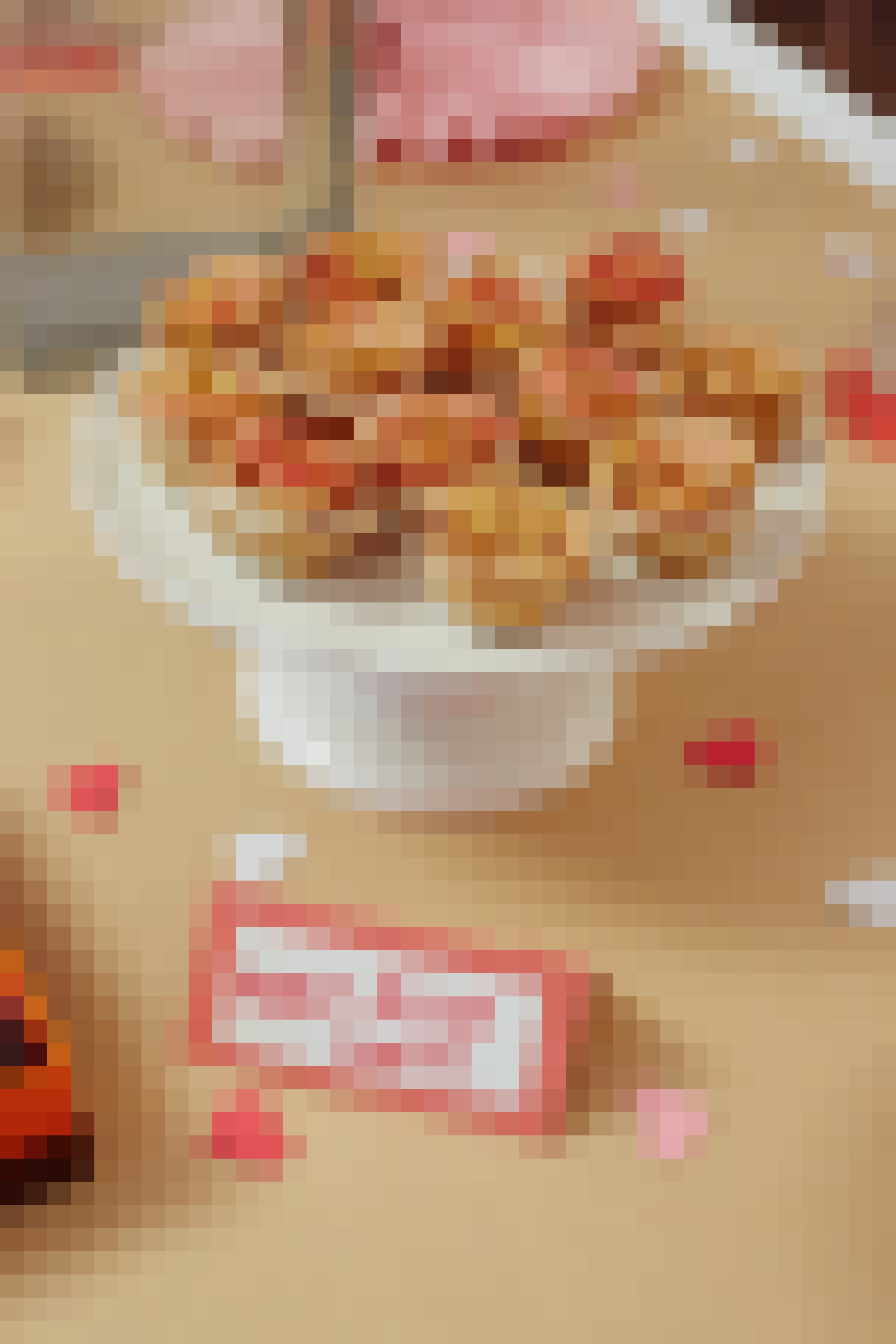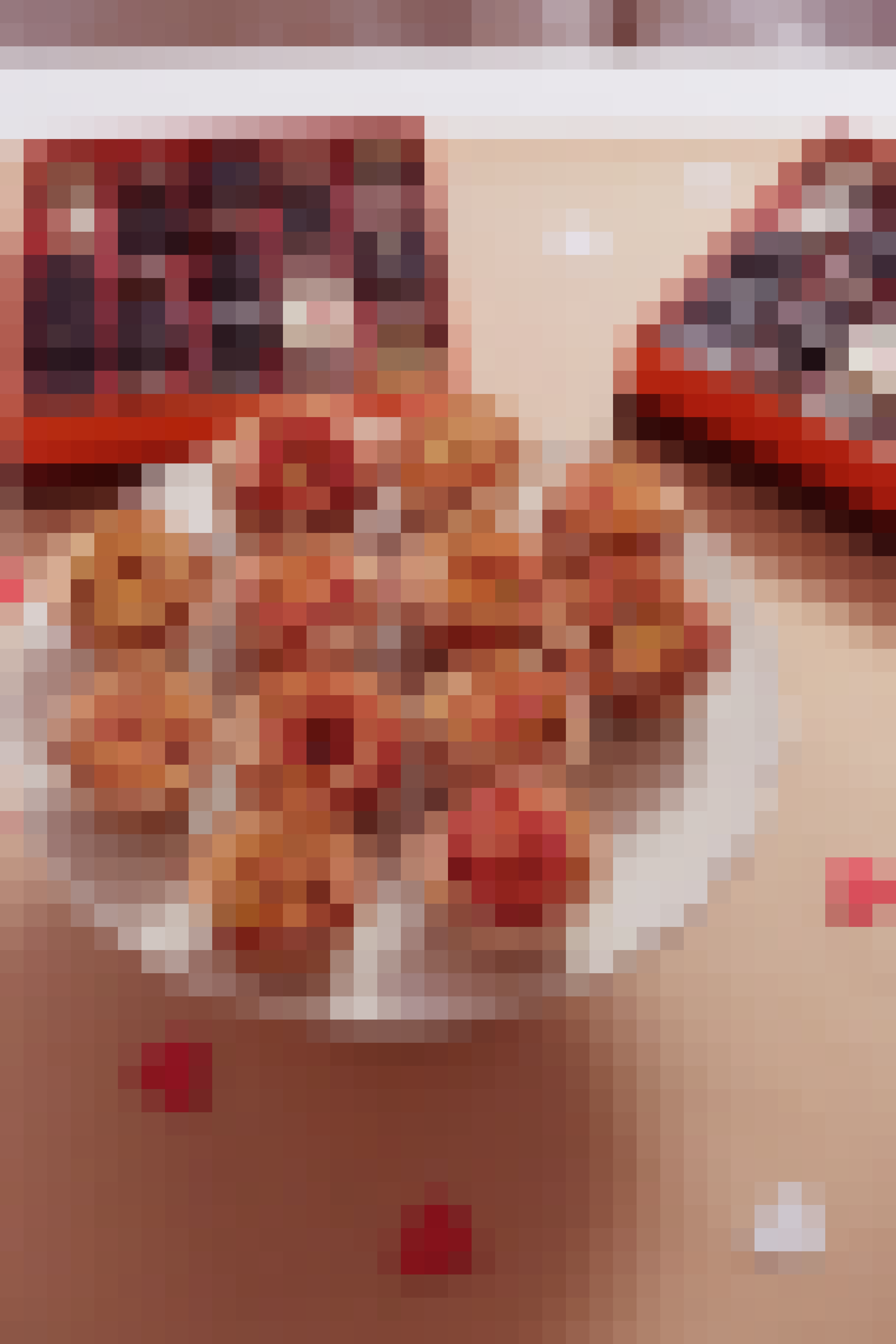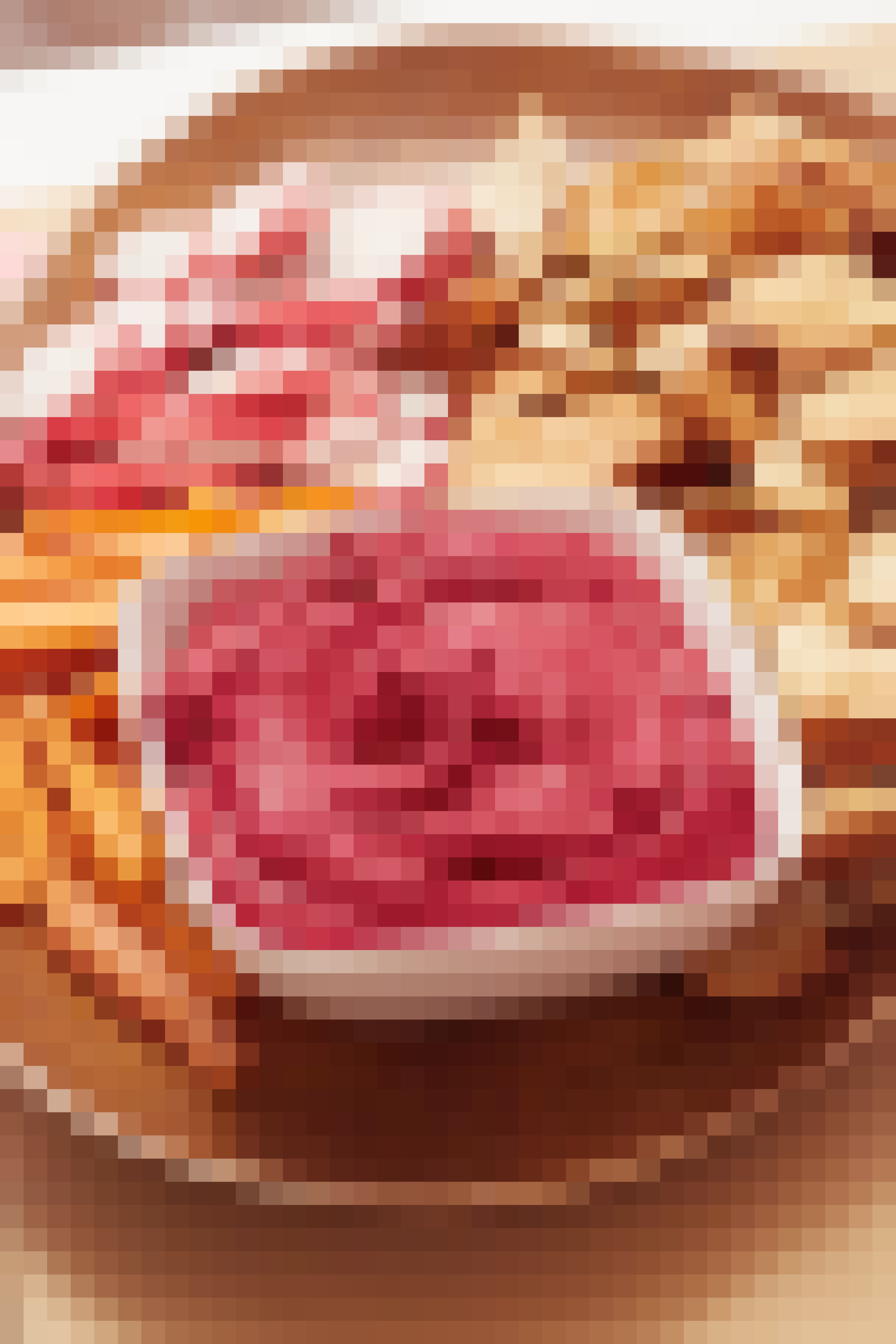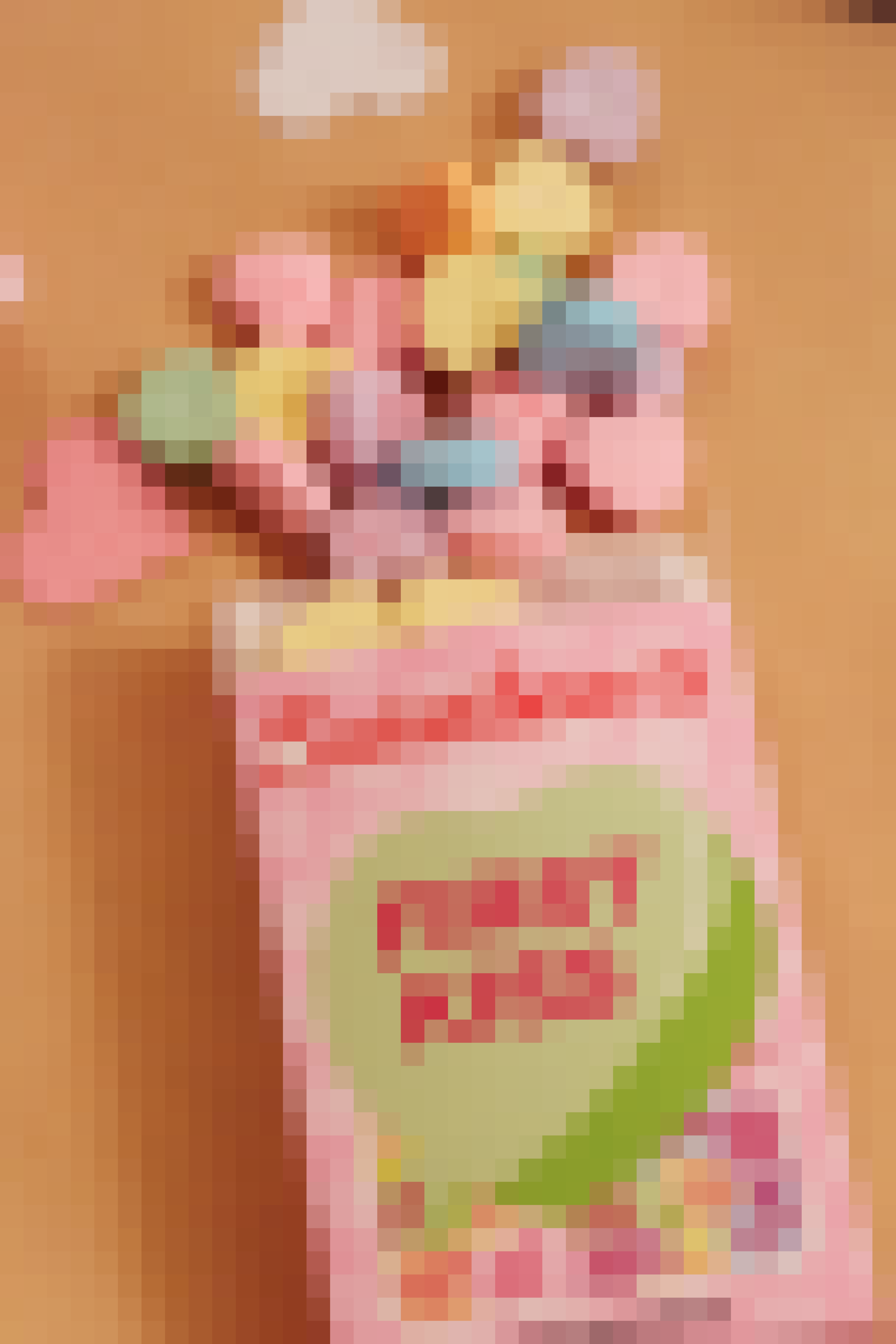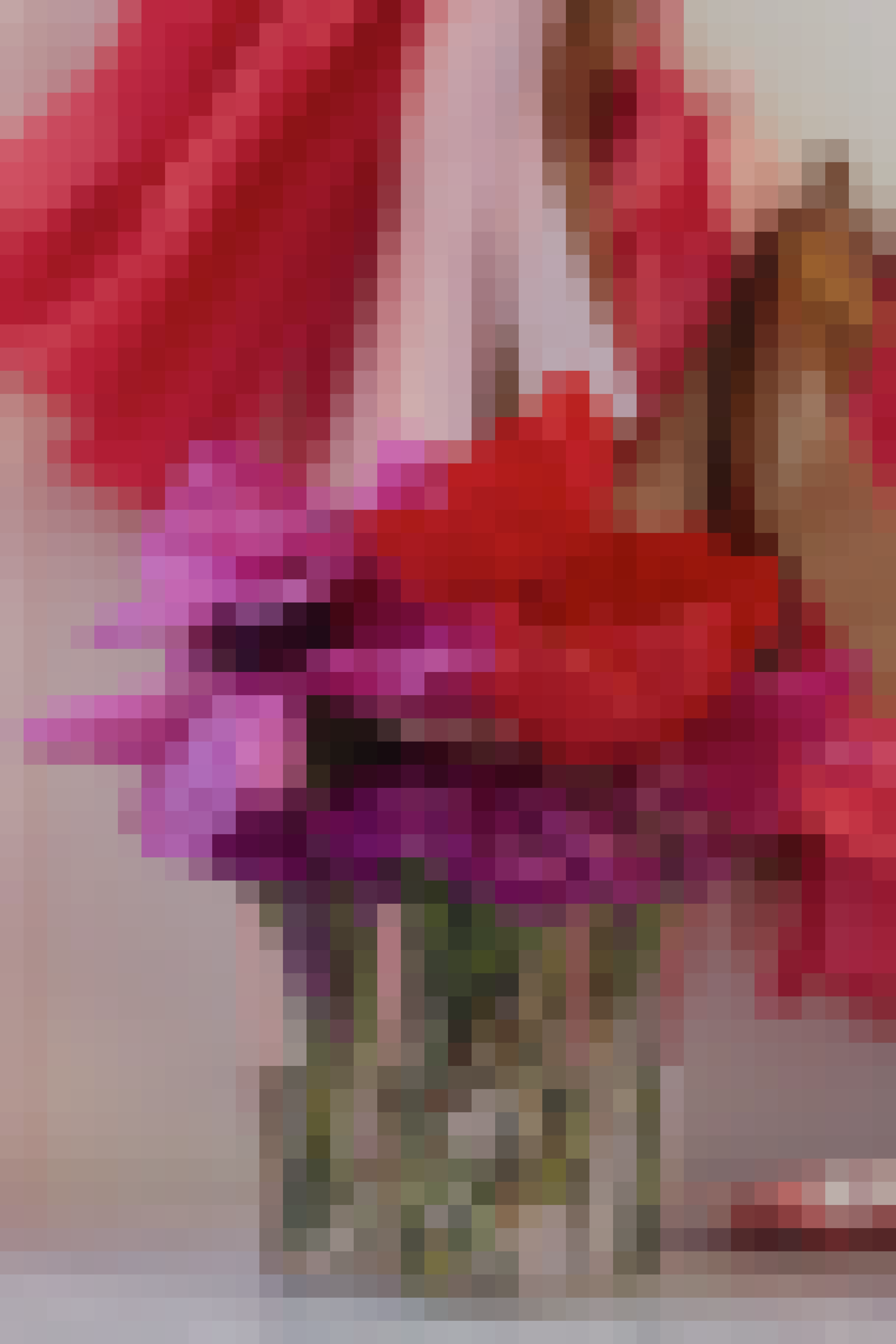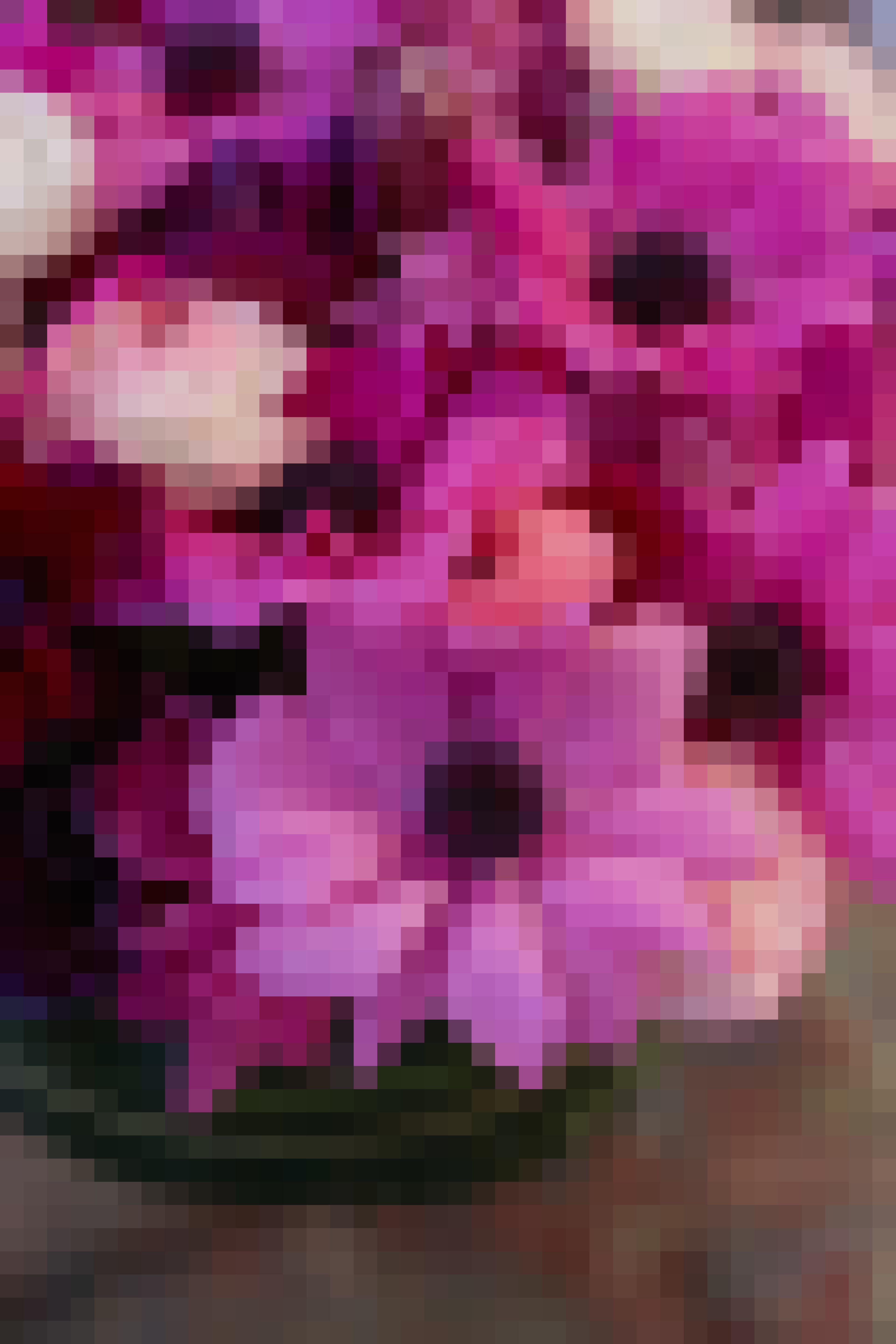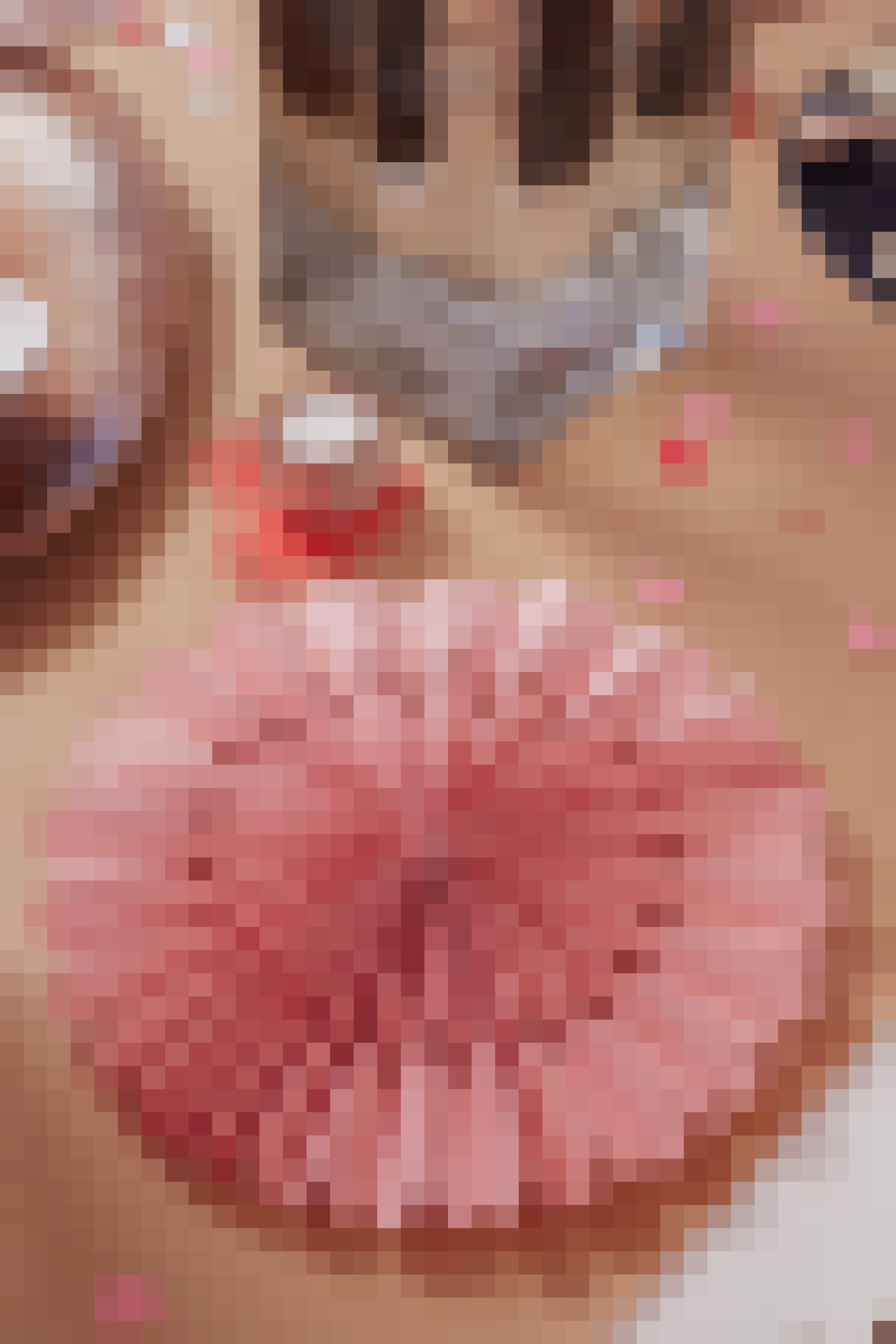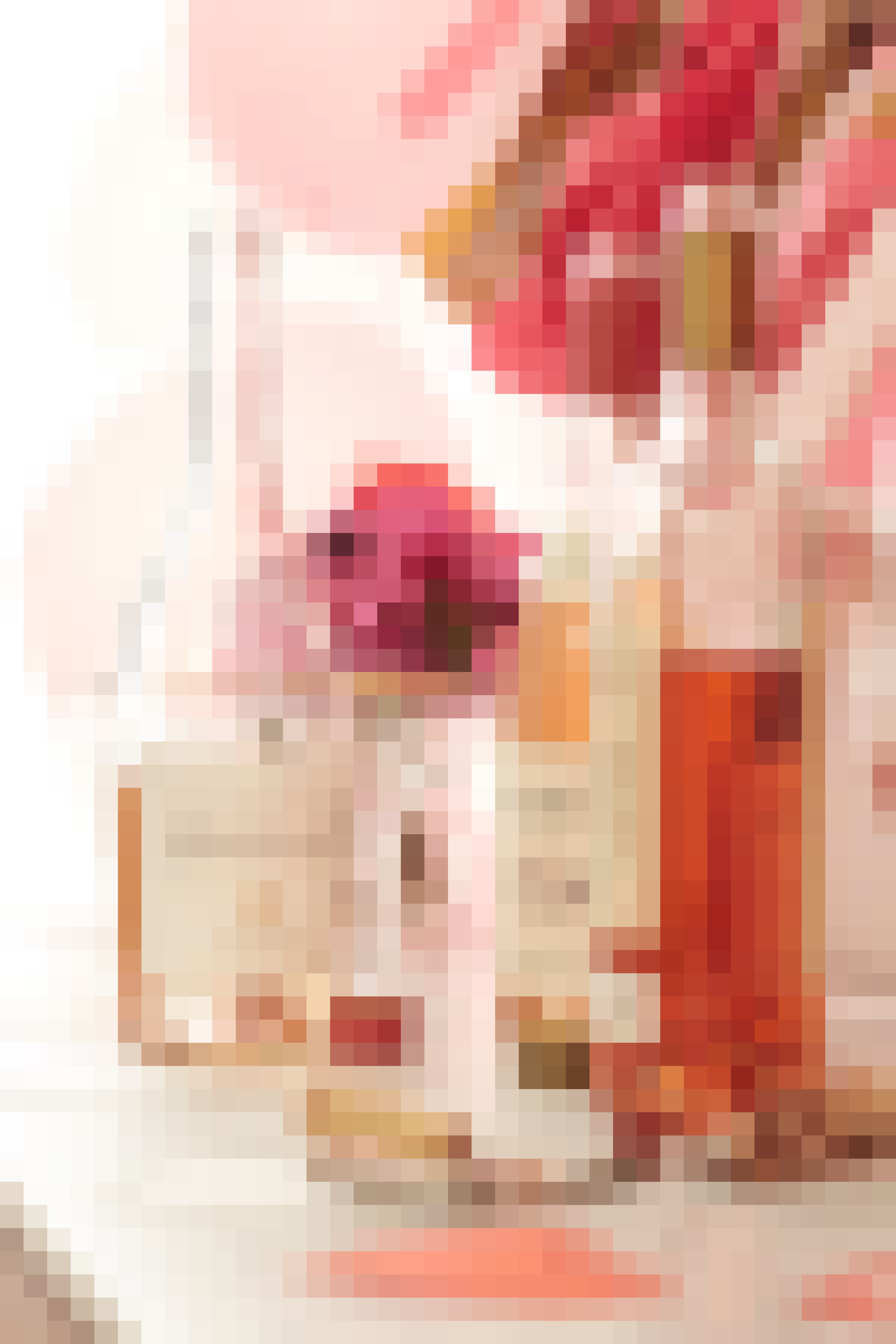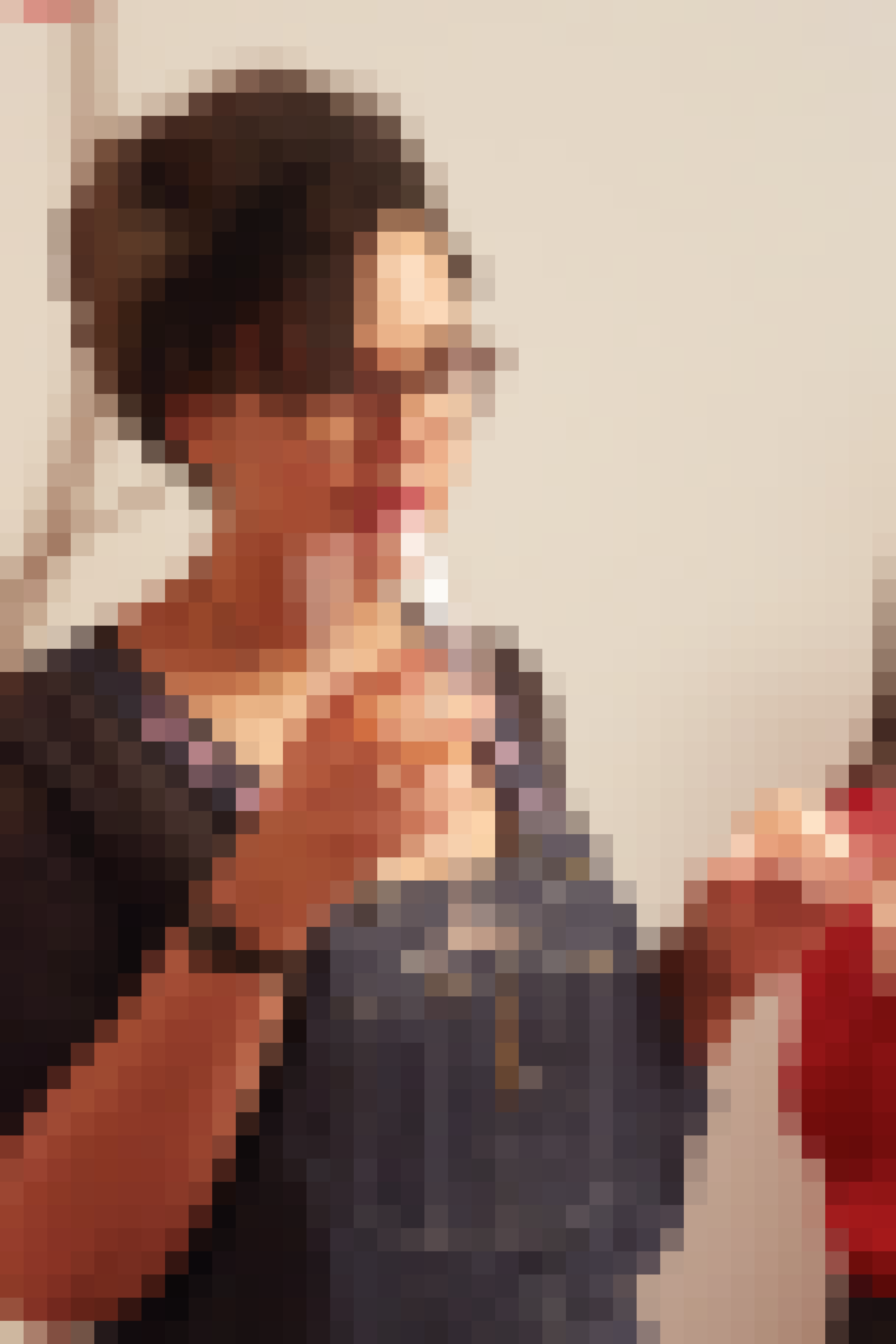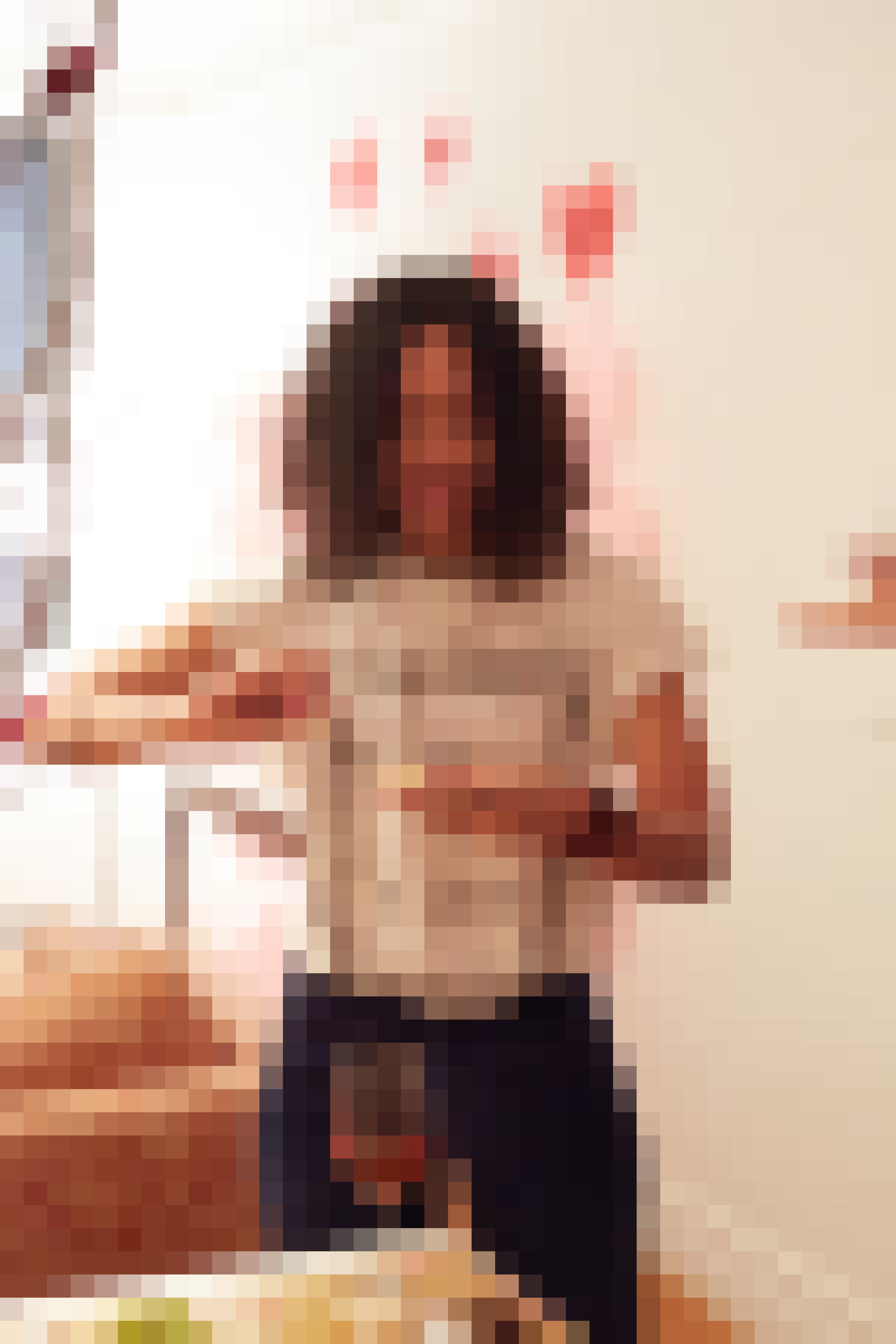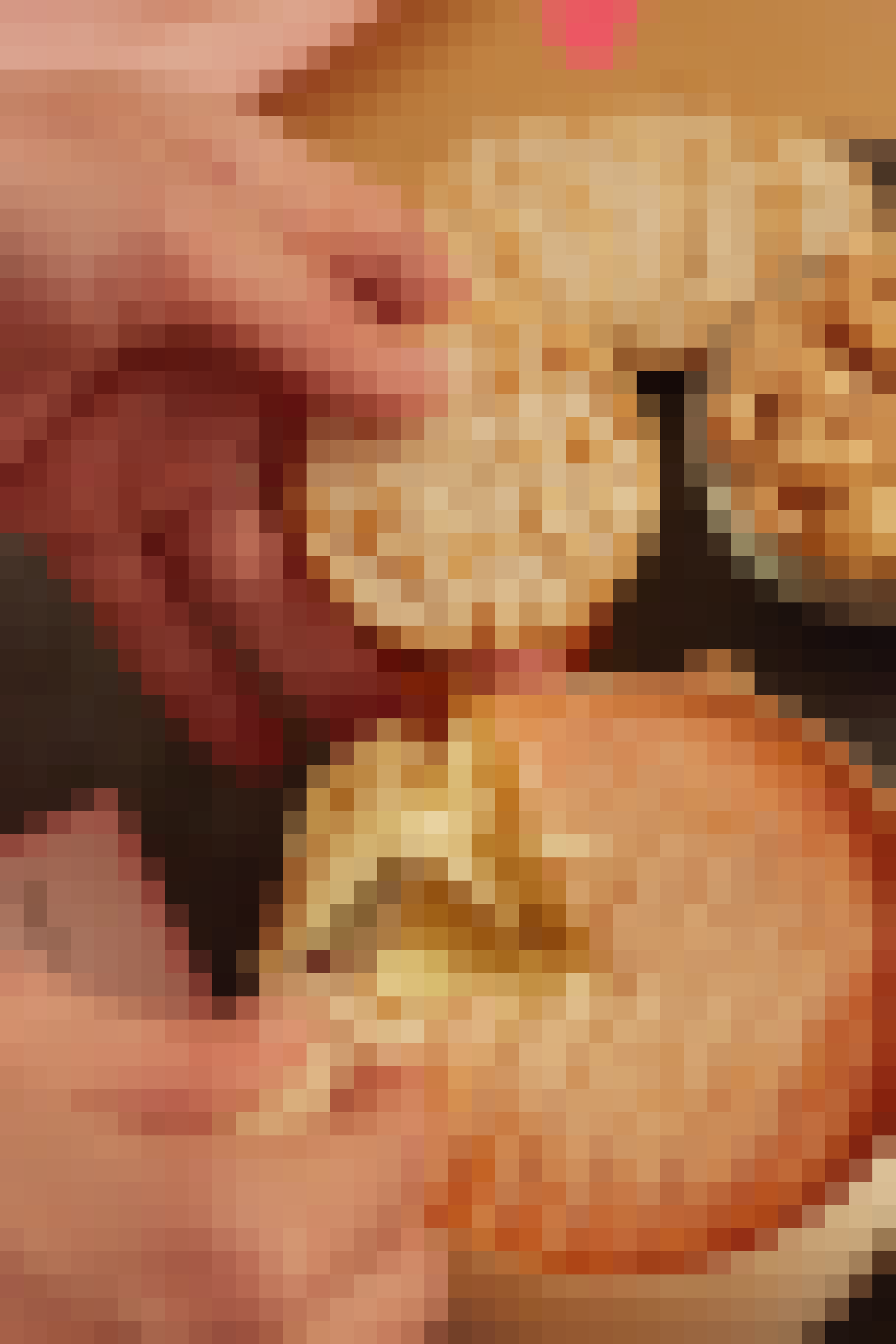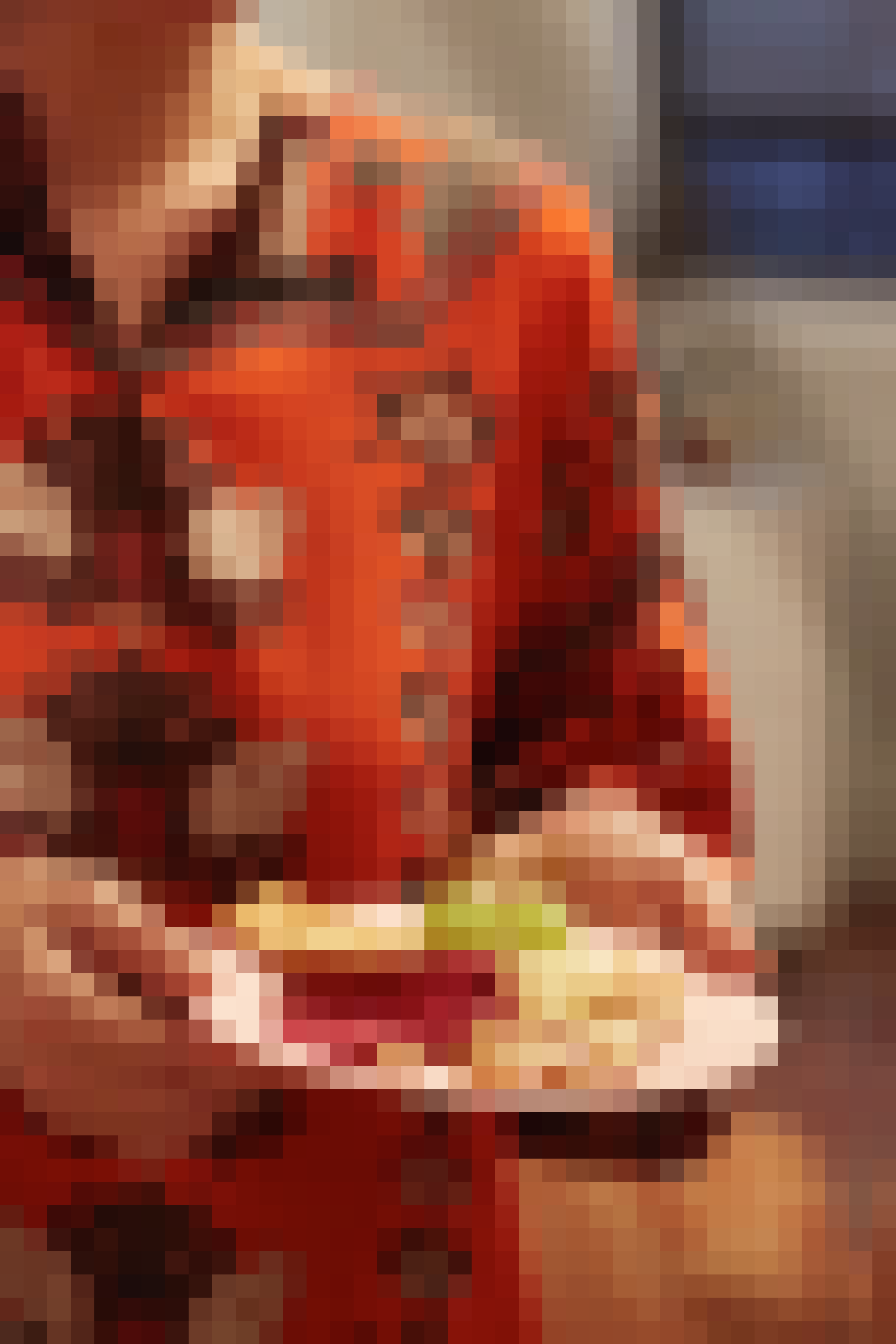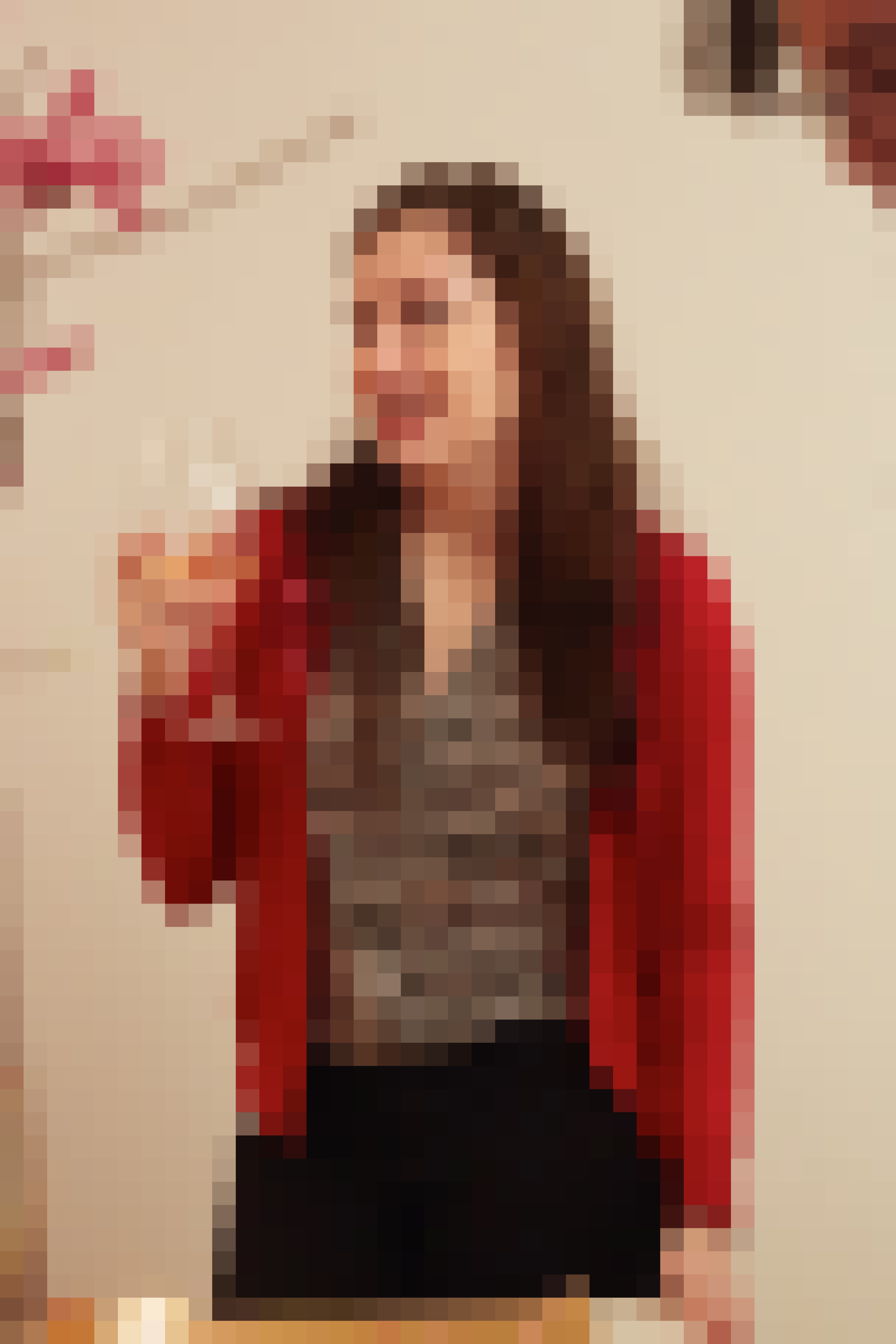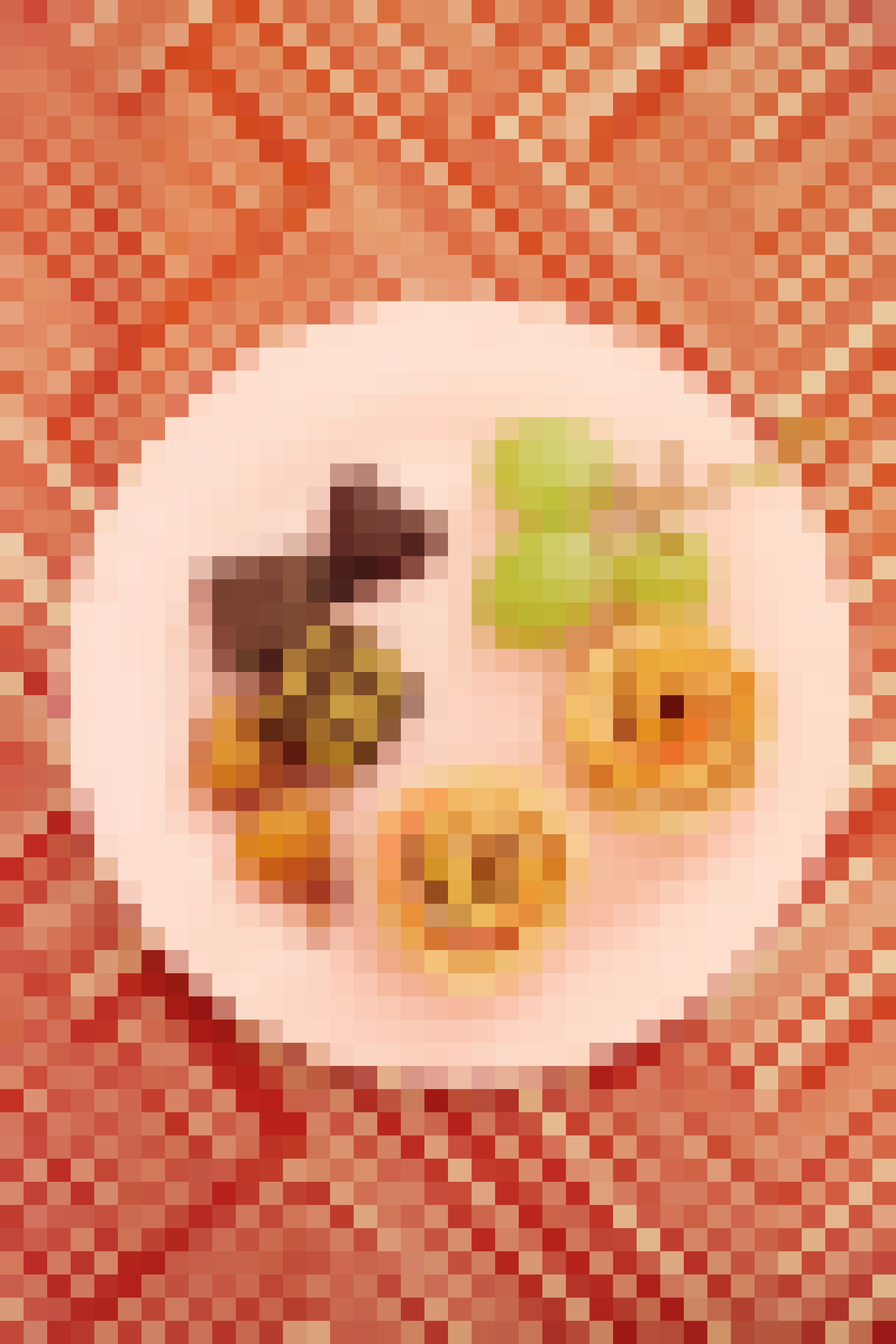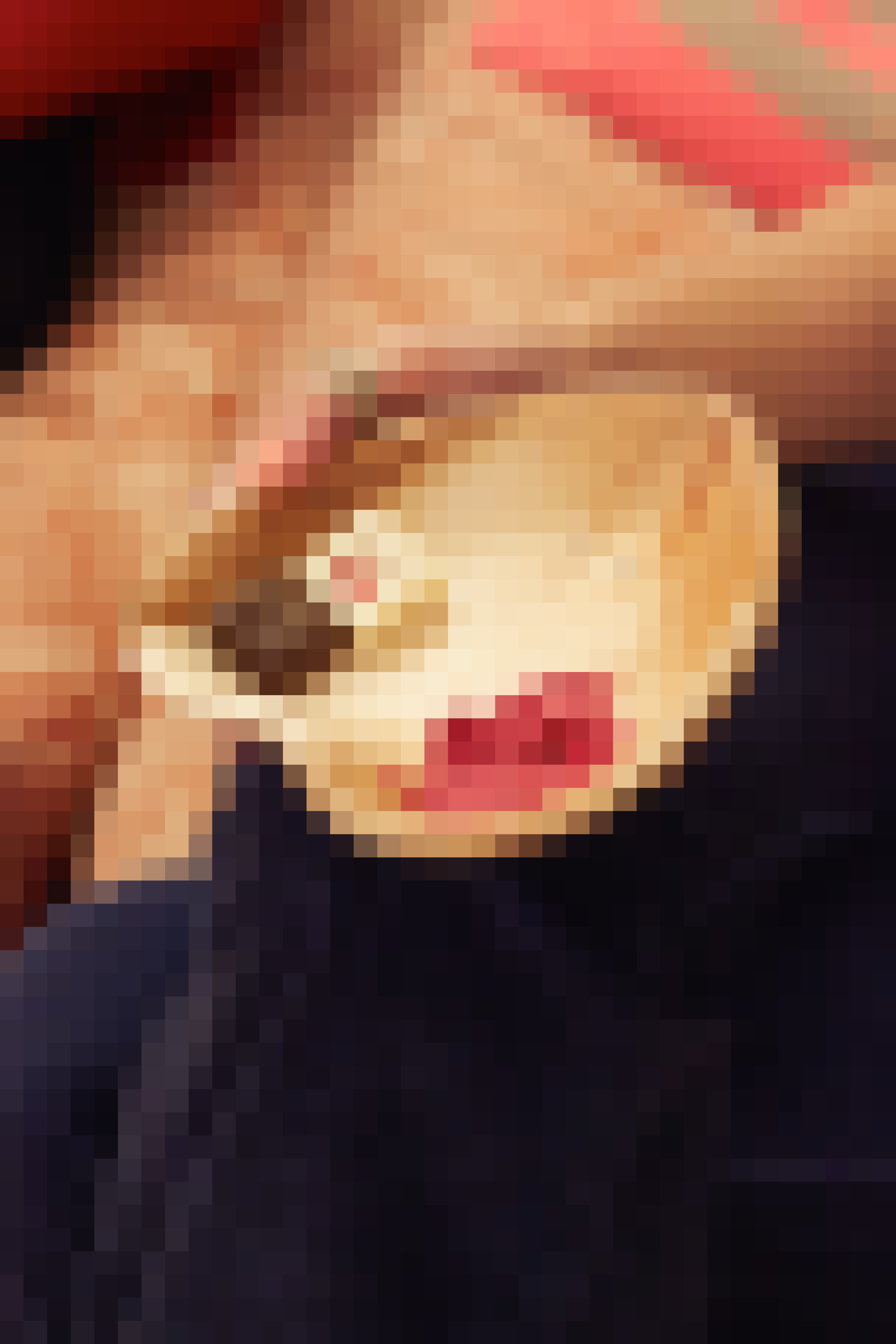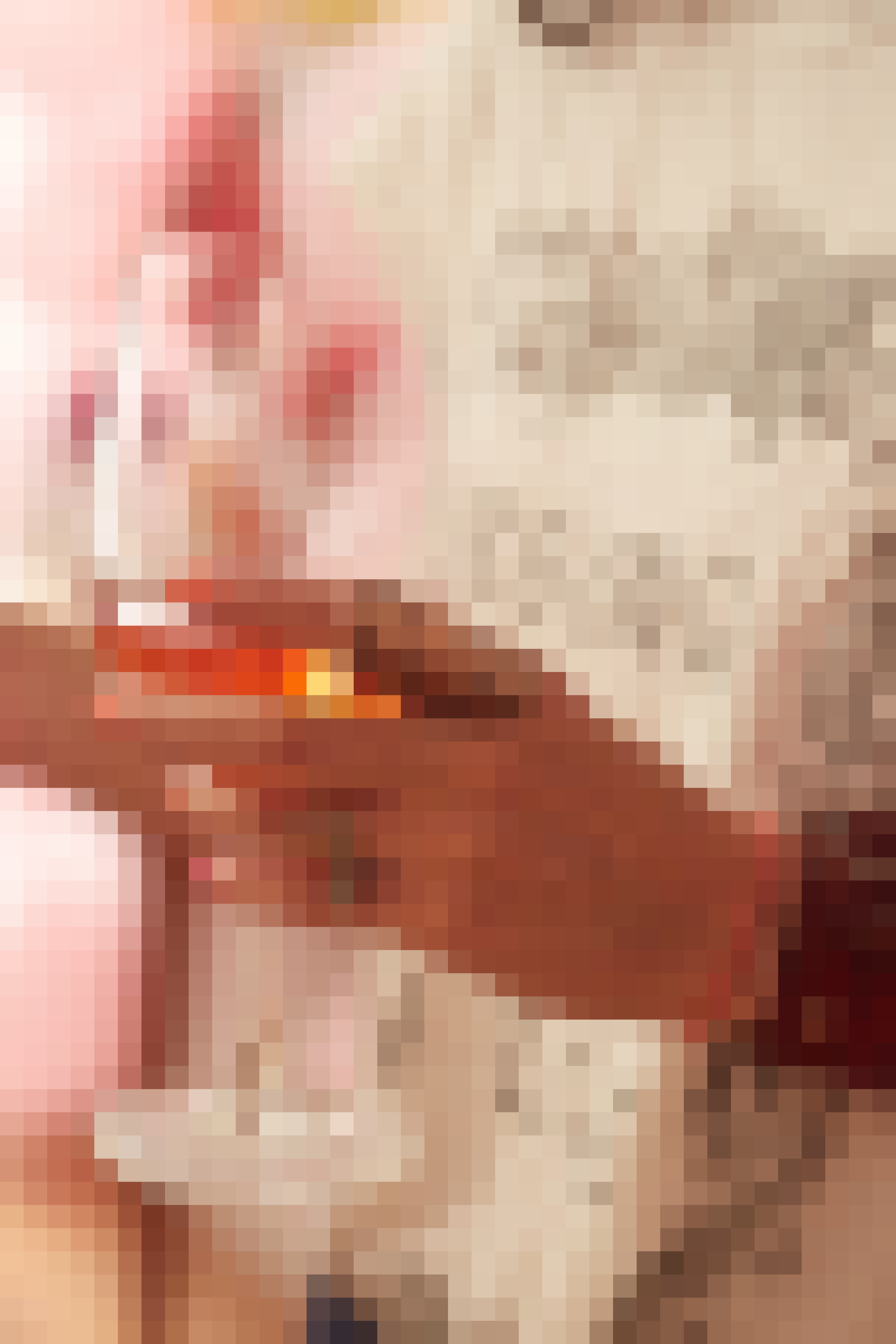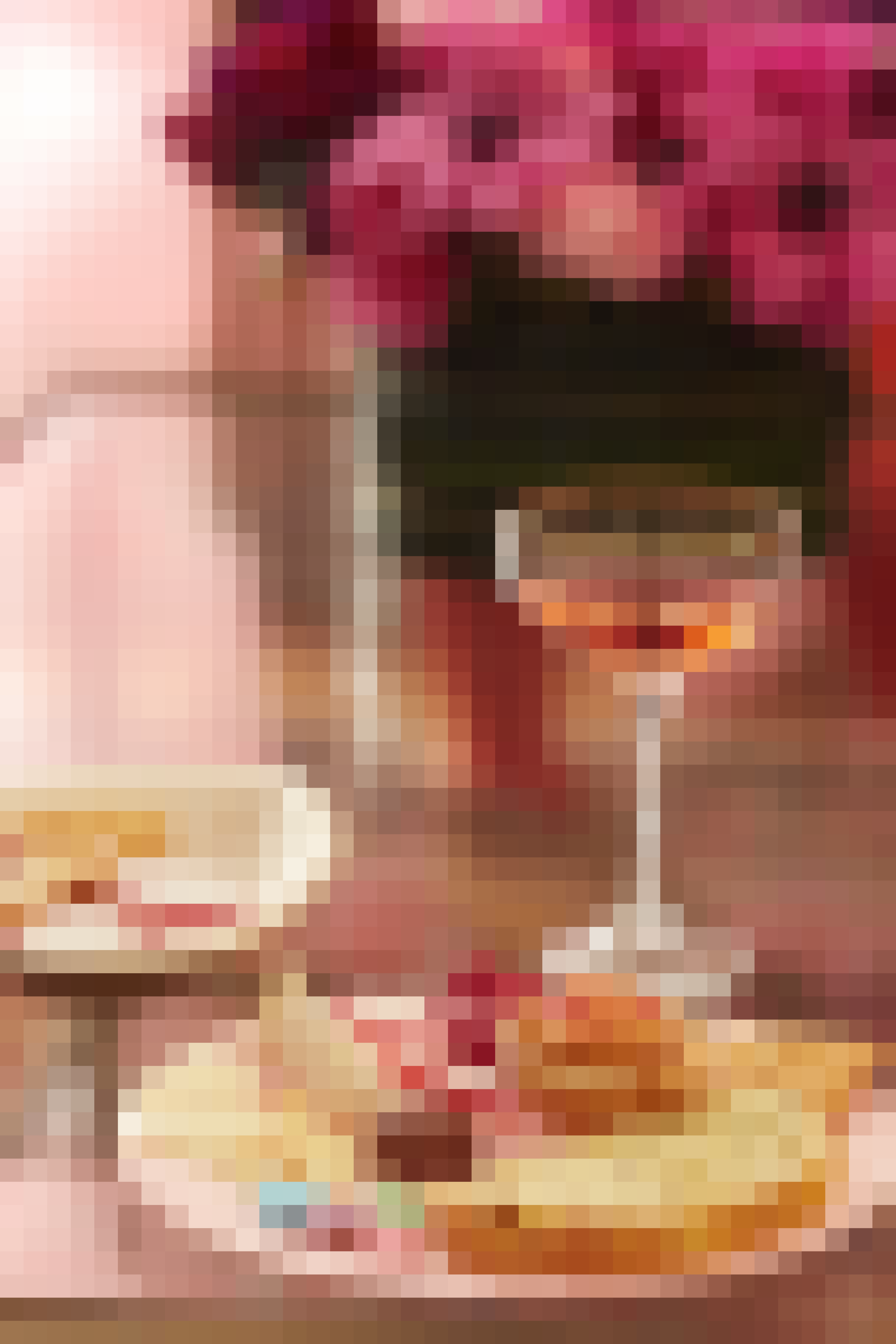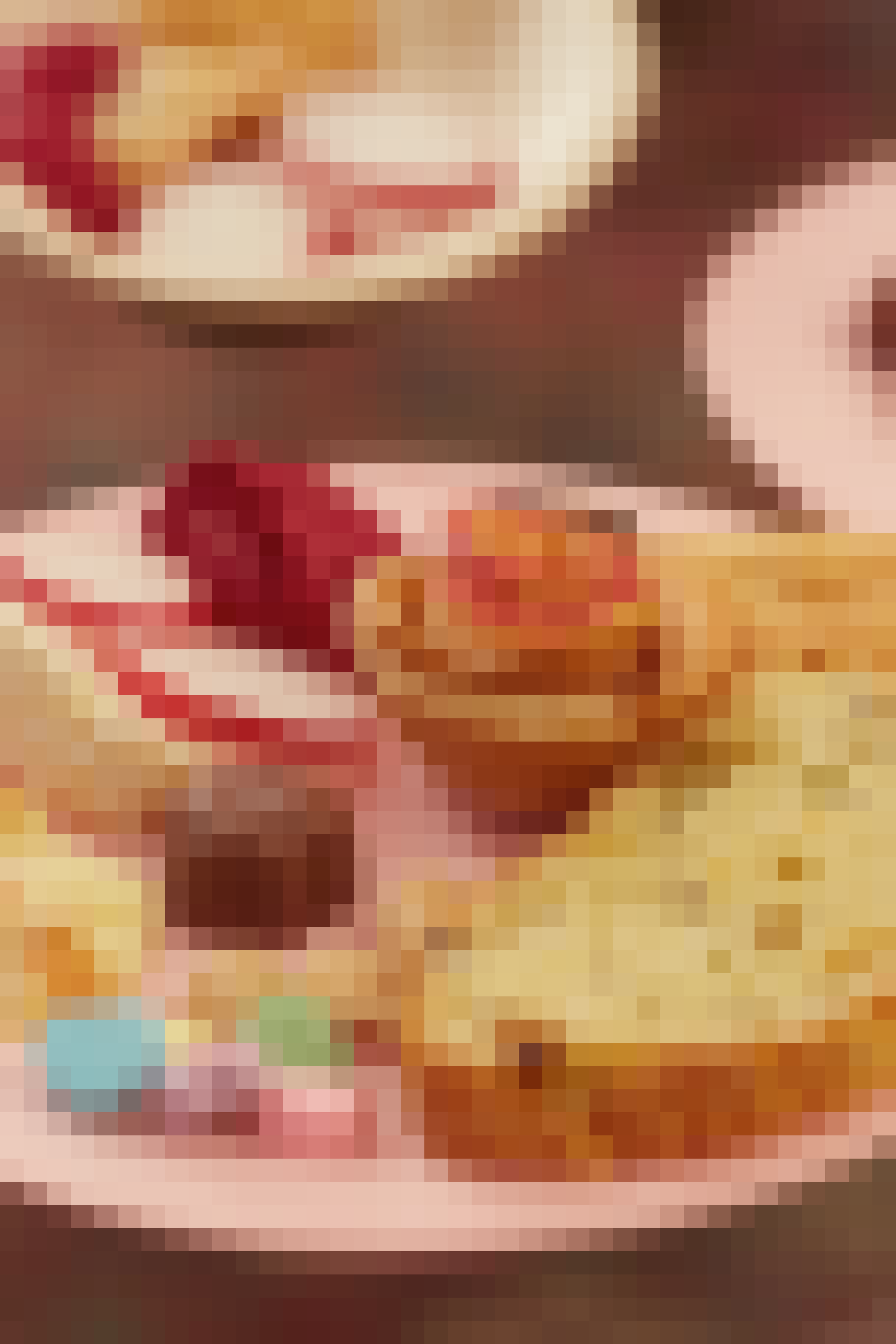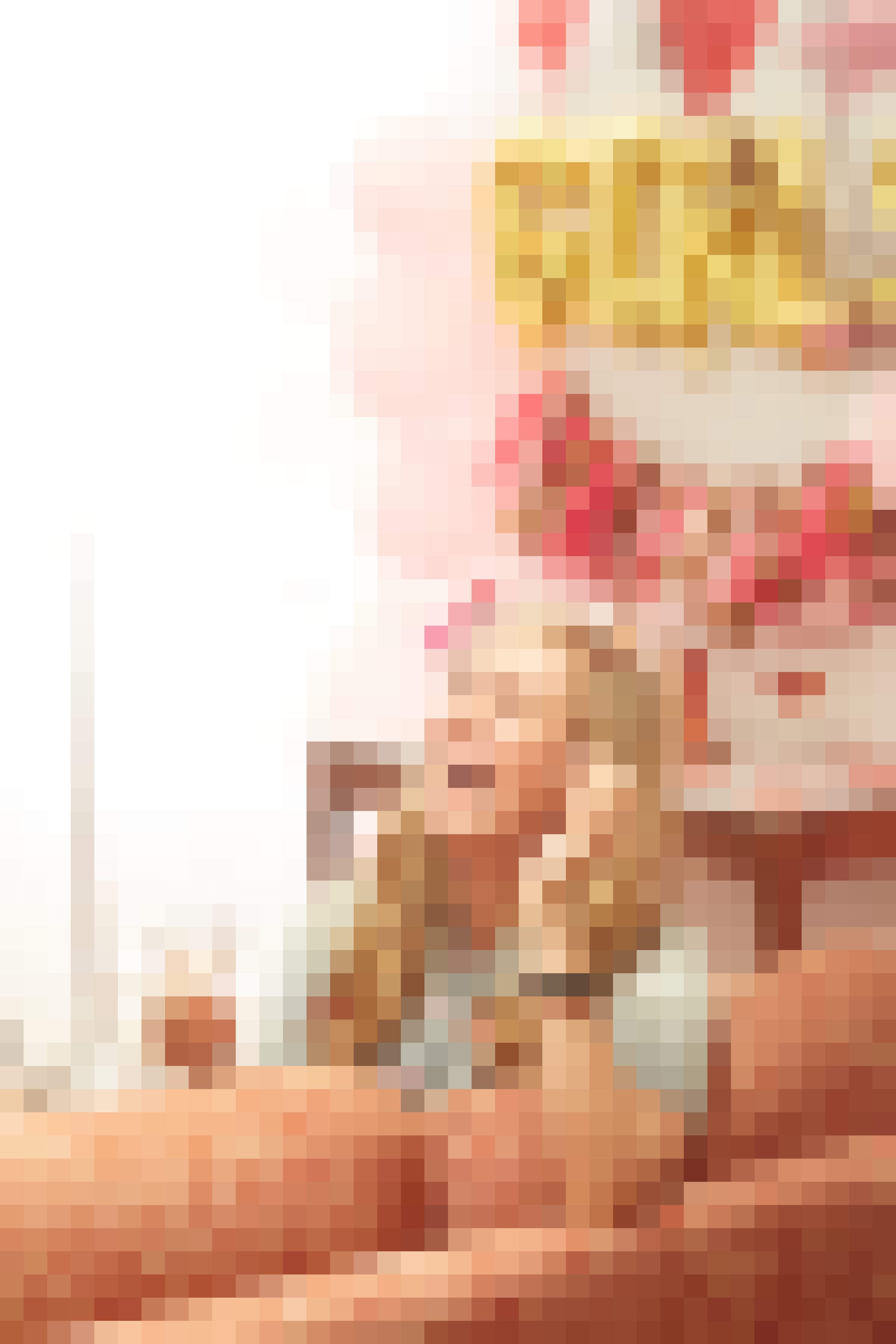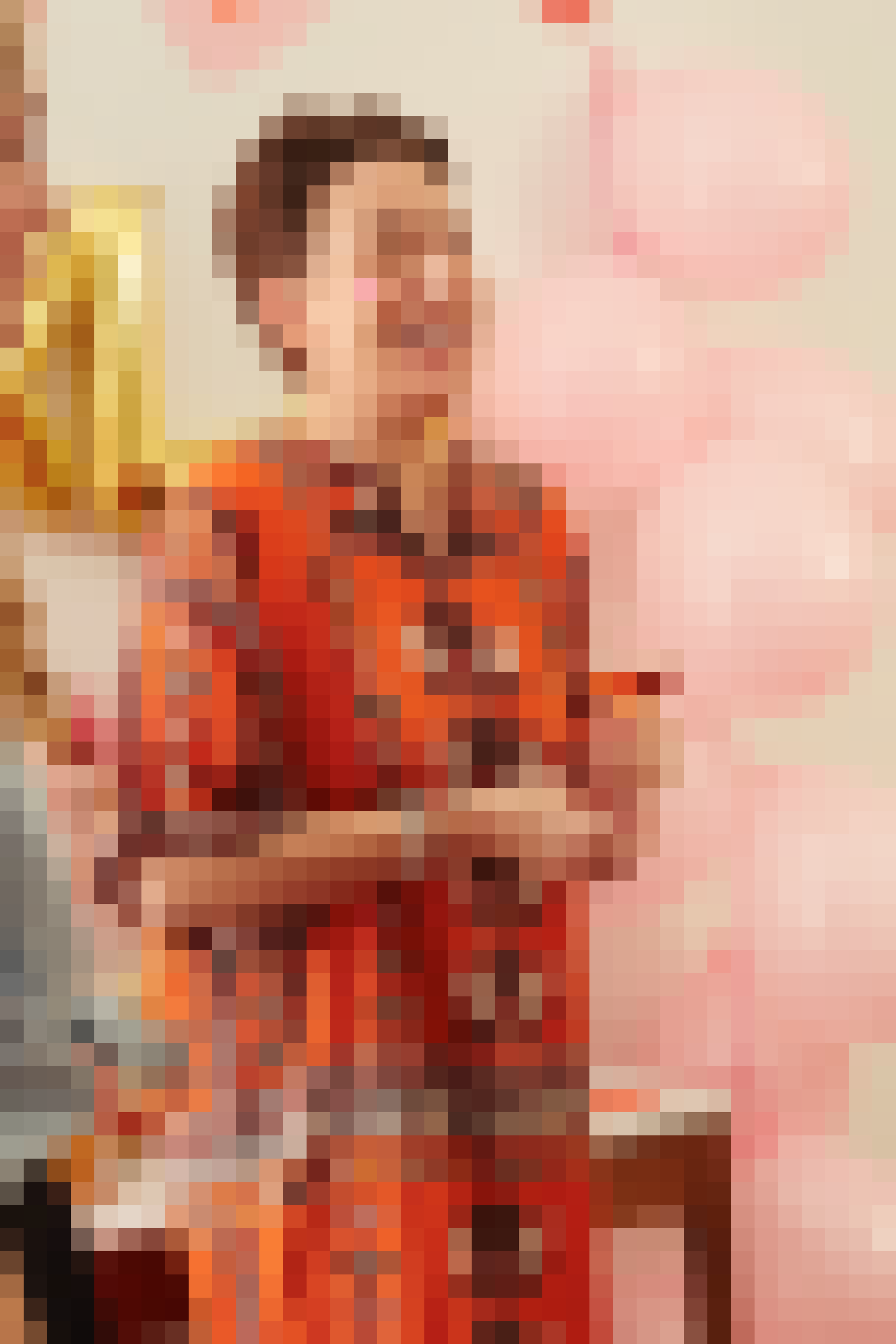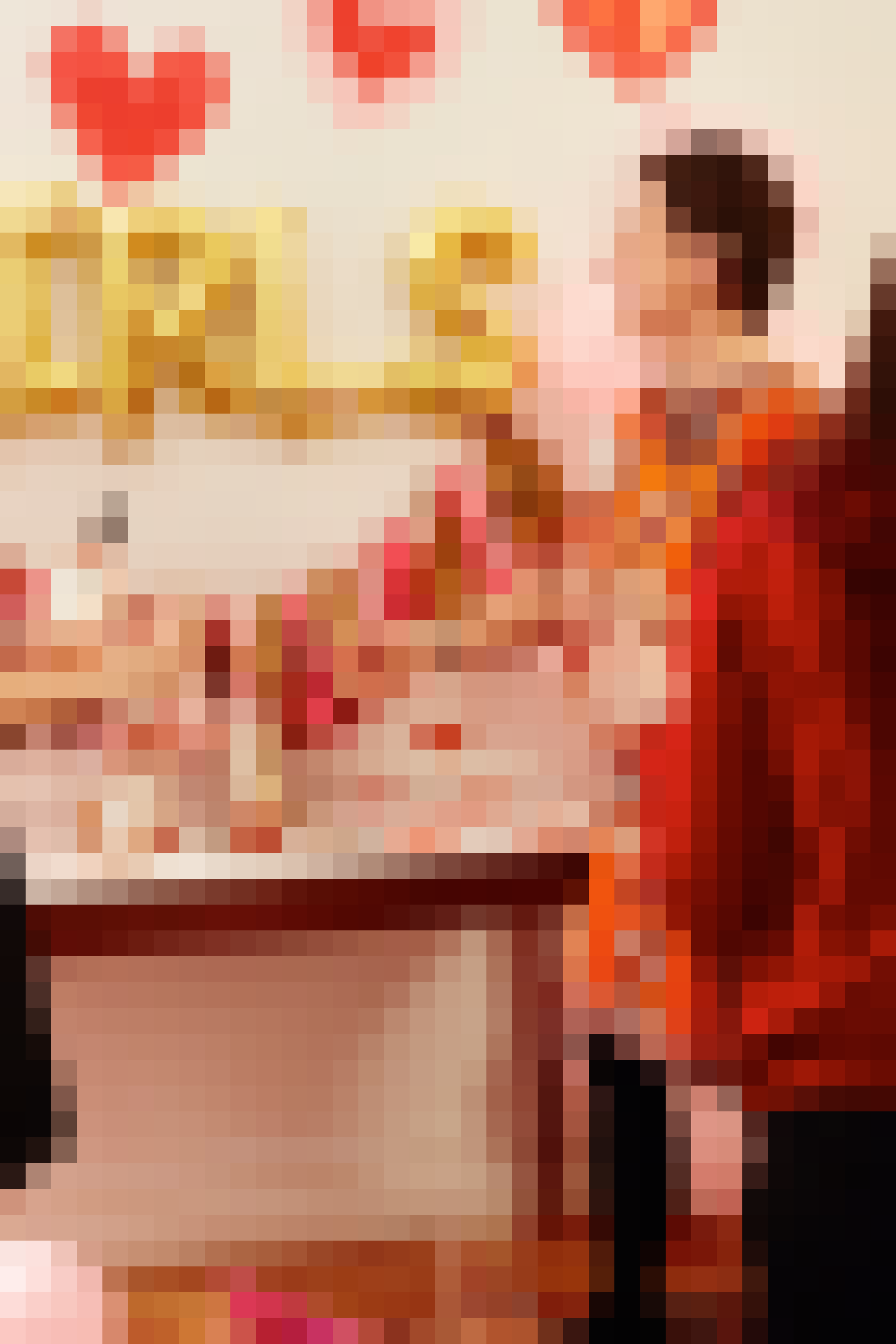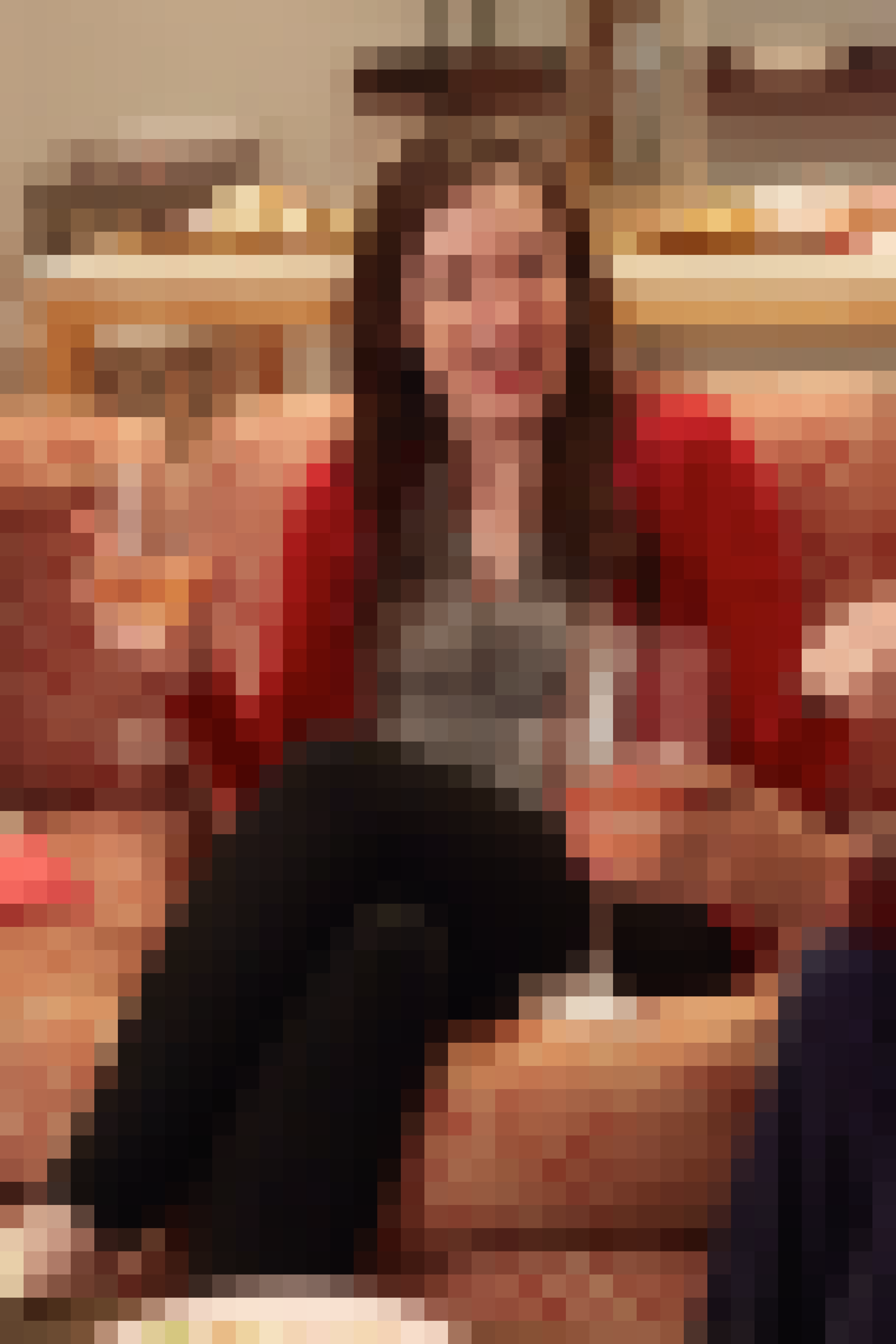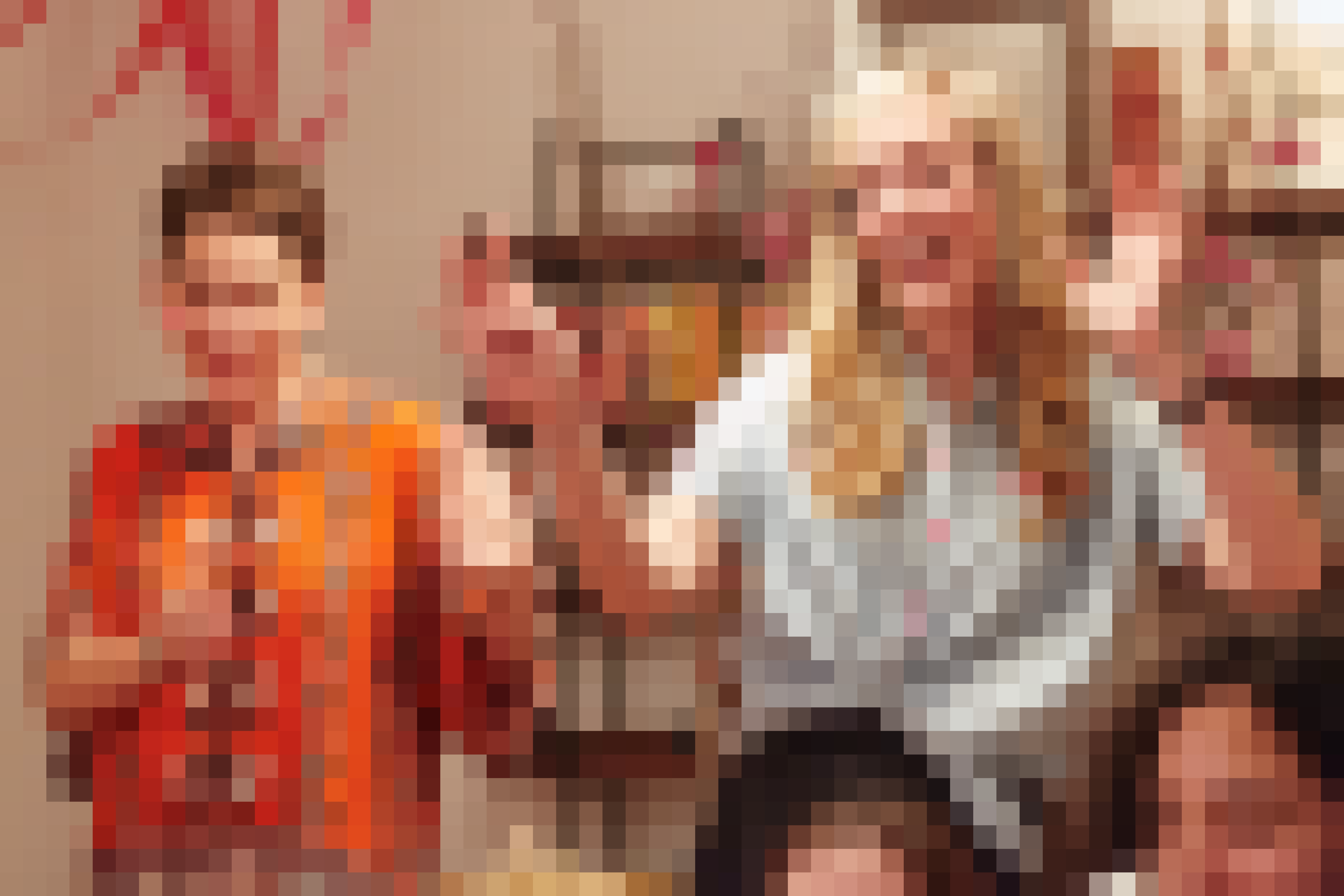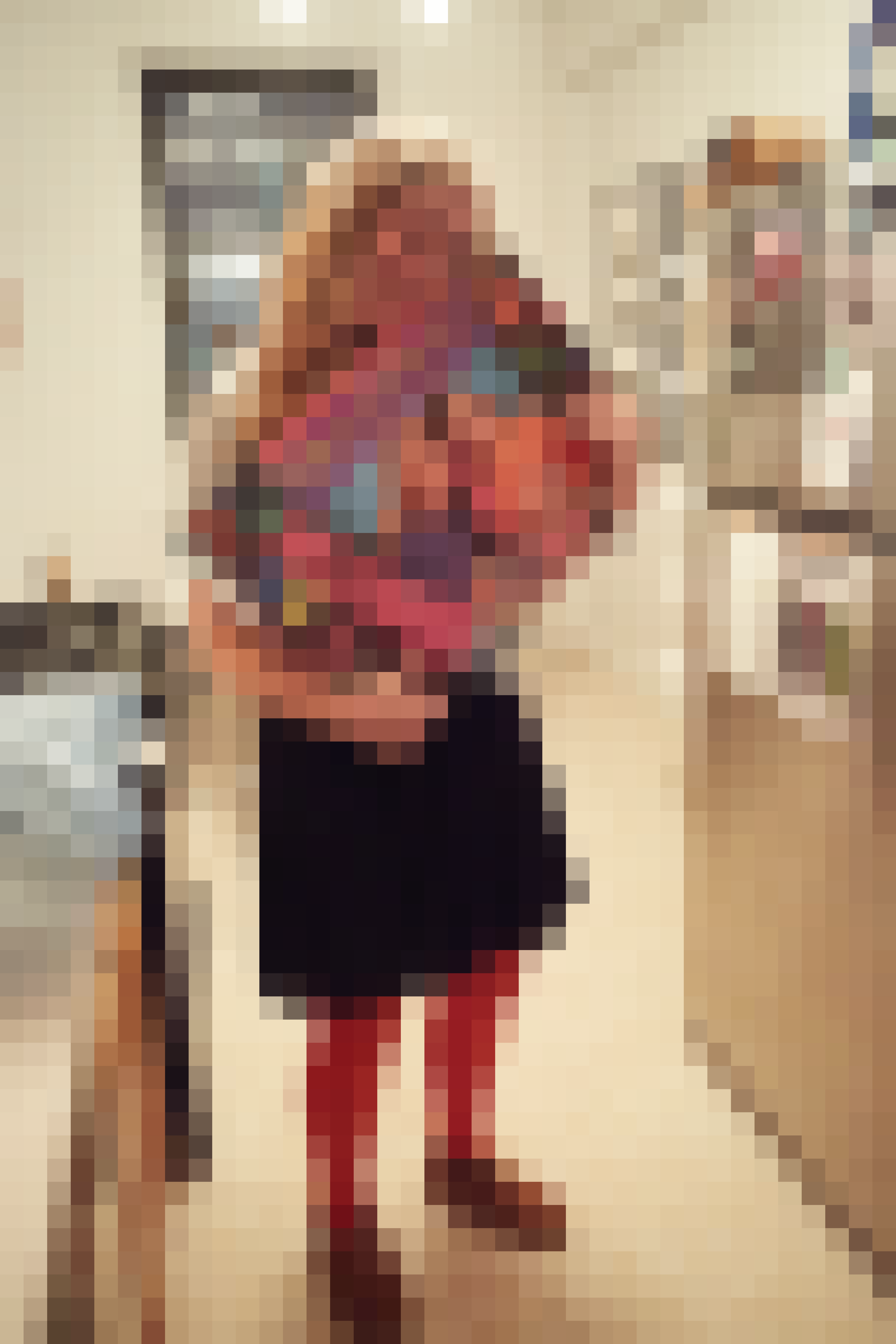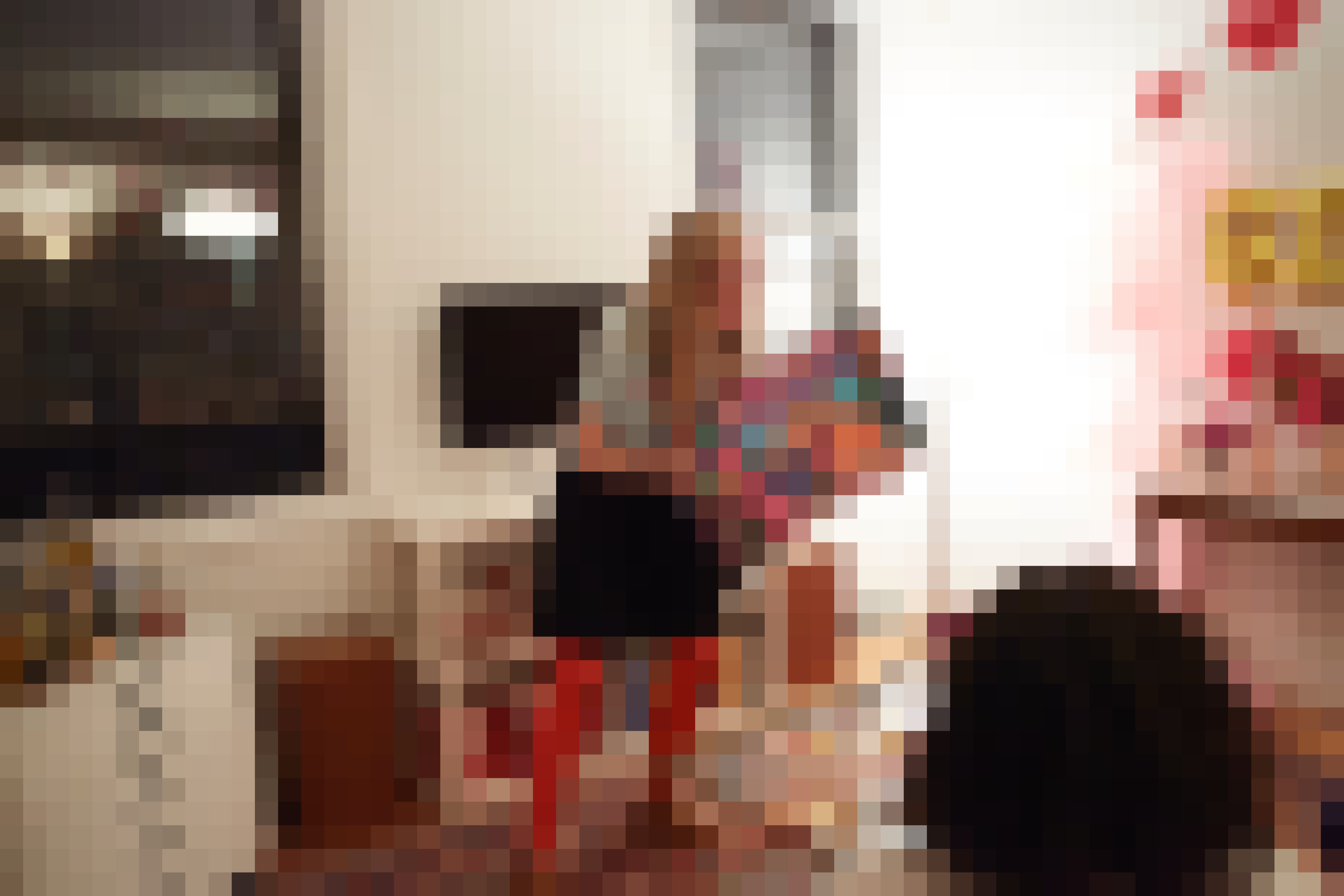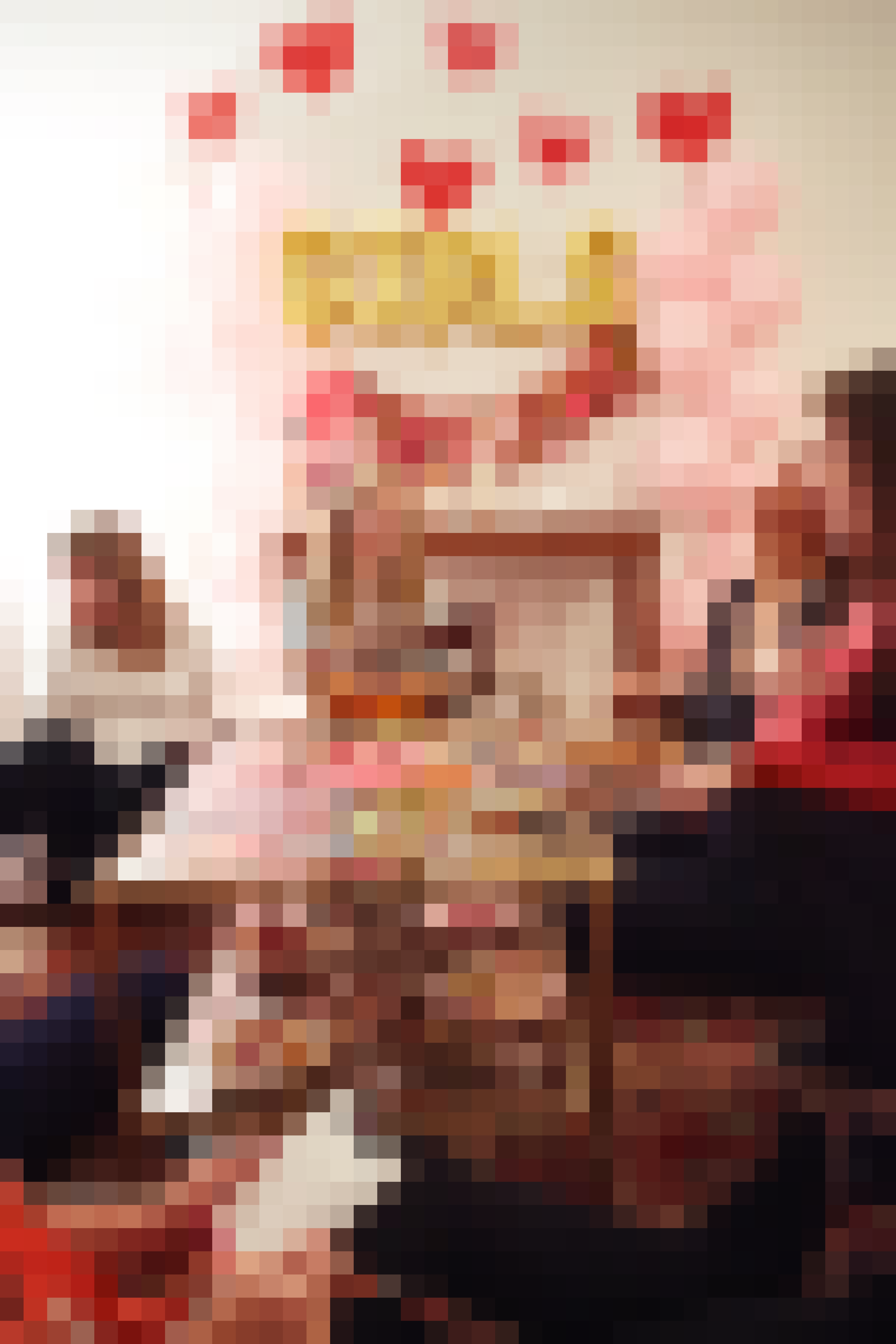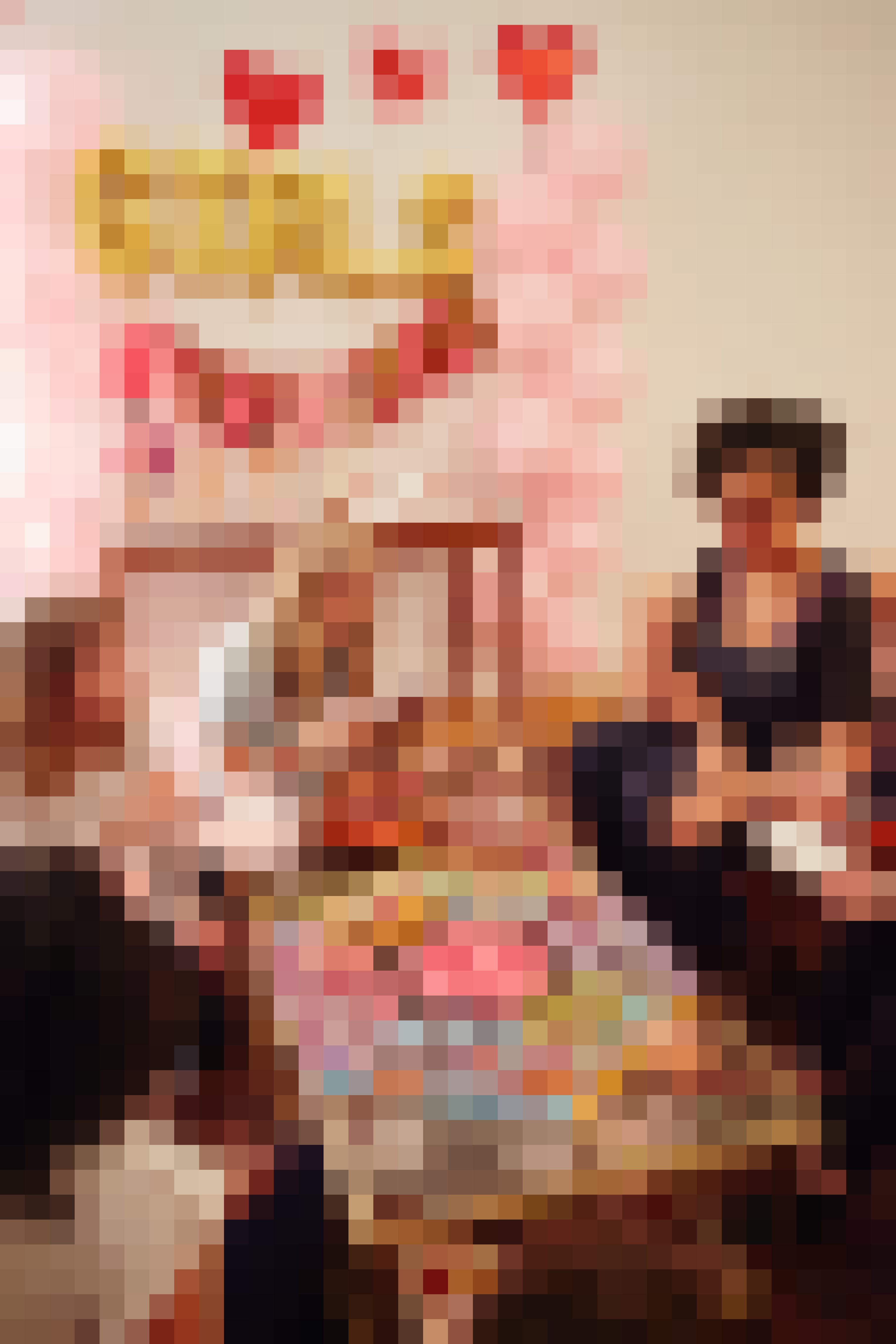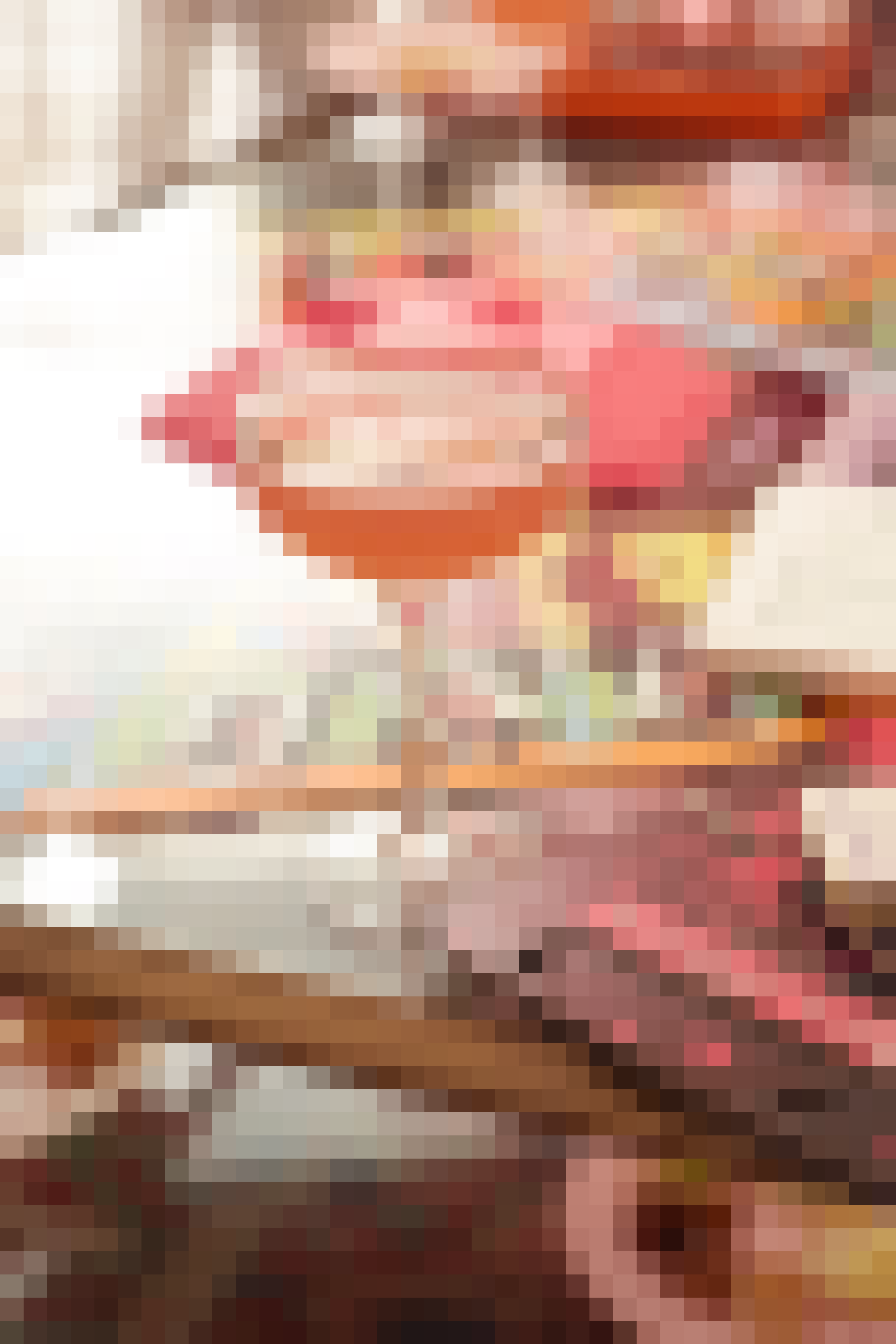 A couple of weeks ago we had a handful of lady friends over to Geraldine's apartment in Brooklyn to celebrate Valentine's Day. We embraced the cheesy with lots of pink drinks, stinky cheese, Mariah Carey, and over-the-top decorations. So far this week we've shared the party plan, a recipe for muffin tin apple pies that look just like roses, and flower alternatives for the special day.
Want to see how everything came together? Here's what we made, how the party went down, and the special board game that brought the whole thing together.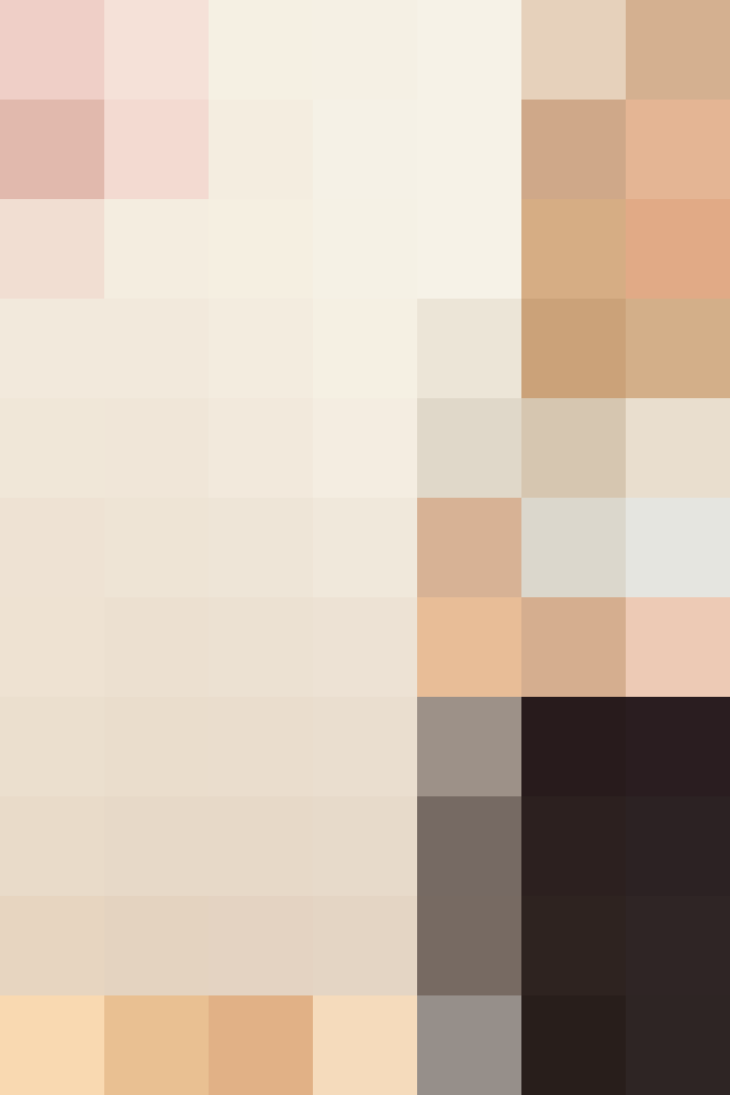 Valentine's Day is a cheesy holiday; it's over the top, it's goofy, and it's full of sweet treats. I wanted to celebrate this holiday – not with my partner – but with a slew of girlfriends who would appreciate playing a ridiculous board game and sipping on pink wine.
The plan then was to go all-out in decorations and have a whole bunch of small bites – including cheese – that people could nibble on throughout the night. I wanted it to be the kind of party you might laugh at initially, but still really want to attend.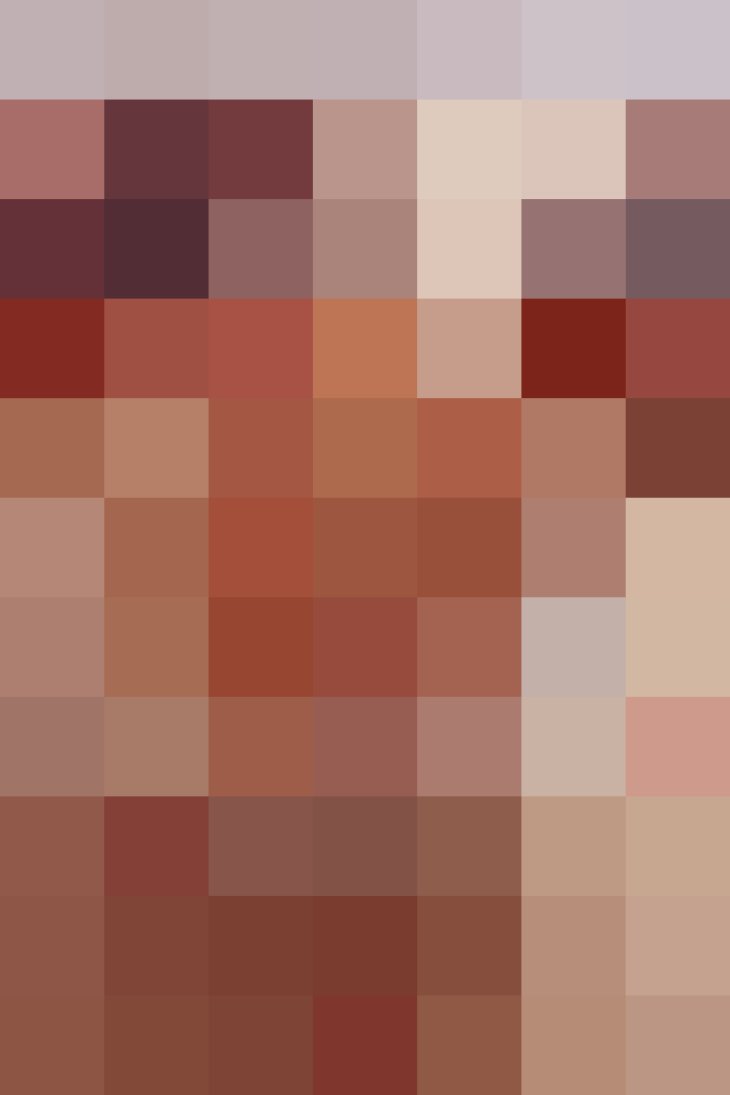 I wanted everything to be a little over the top or twee, so we went with small bites that packed a lot of punch. Cheese, of course, was the main event, but then we made a shocking pink beet dip, and the most Pinterest dessert that ever existed: mini apple pie roses. We also got a couple boxes of chocolates from Jacques Torres, because what is Valentine's Day without a mystery box of chocolate? Nothing.
Going with the holiday colors, we wanted lots of rosé to pass around, as well as a signature boozy cocktail.
A Cheesy Valentine's Day Menu
Creamy beet & tahini dip: Served with pita chips, carrot sticks, and sliced raw radishes
Mini apple rose pies: If you've been on Pinterest the last couple months, I'll bet you've seen a fair share of apple roses. We had to try them out.
Classic cheese board: This week we'll show you how we put together a classic cheese board, including fruit, nuts, bread, and six kinds of cheese.
Chocolates: We had two boxes of "The Kissing Game" chocolates from Jacques Torres.
Sweethearts: What's a Valentine's Day party without this classic candy?
Rosé: Pink wine isn't just for summer, you know. We opened a few great bottles throughout the night.
Raspberry sorbet & elderflower sparklers: Besides rosé, we wanted something sparkly to sip on all night. Jayme came up with something sweet and balanced for the occasion.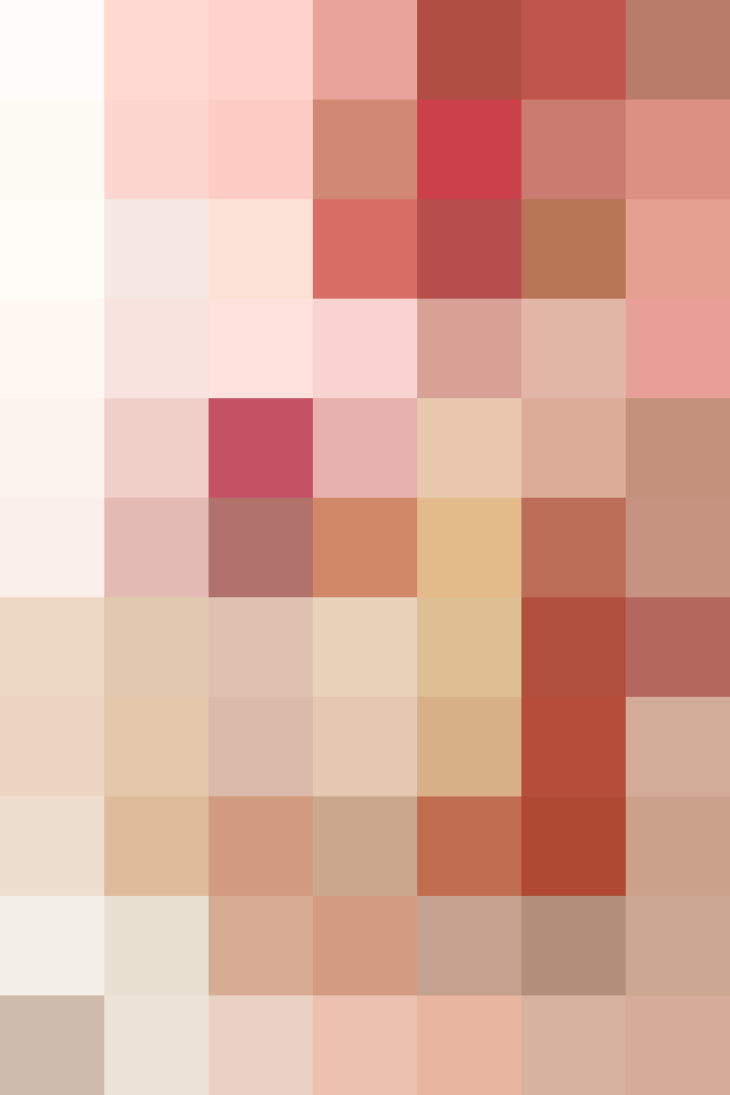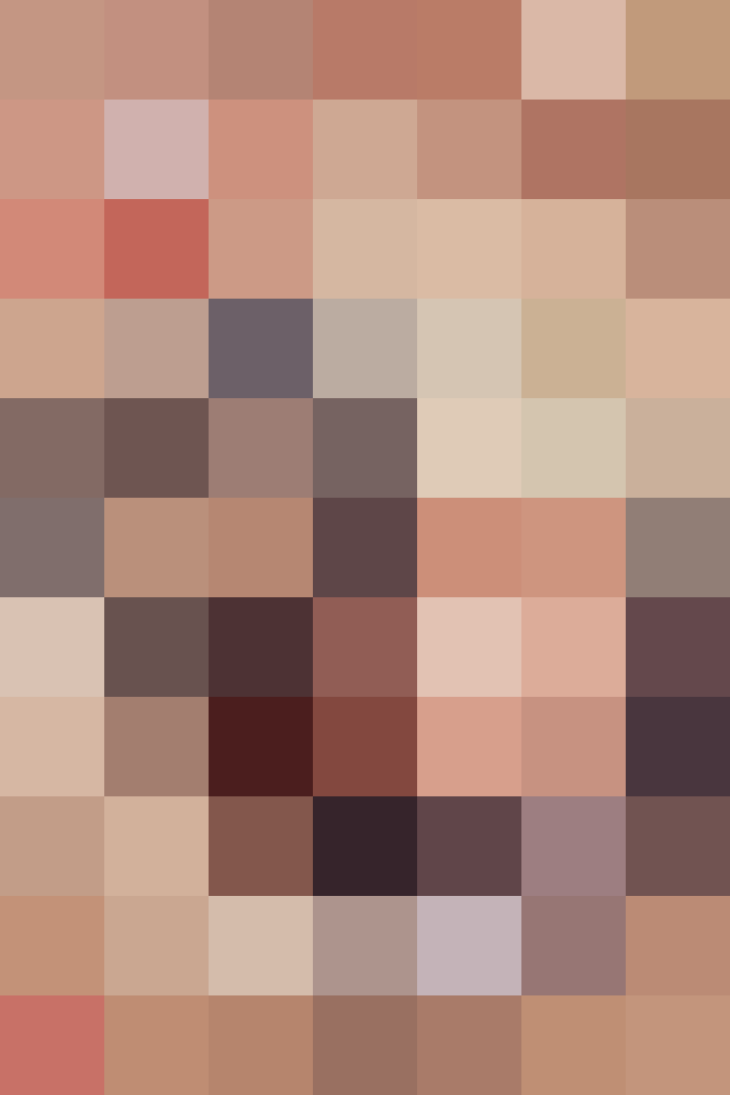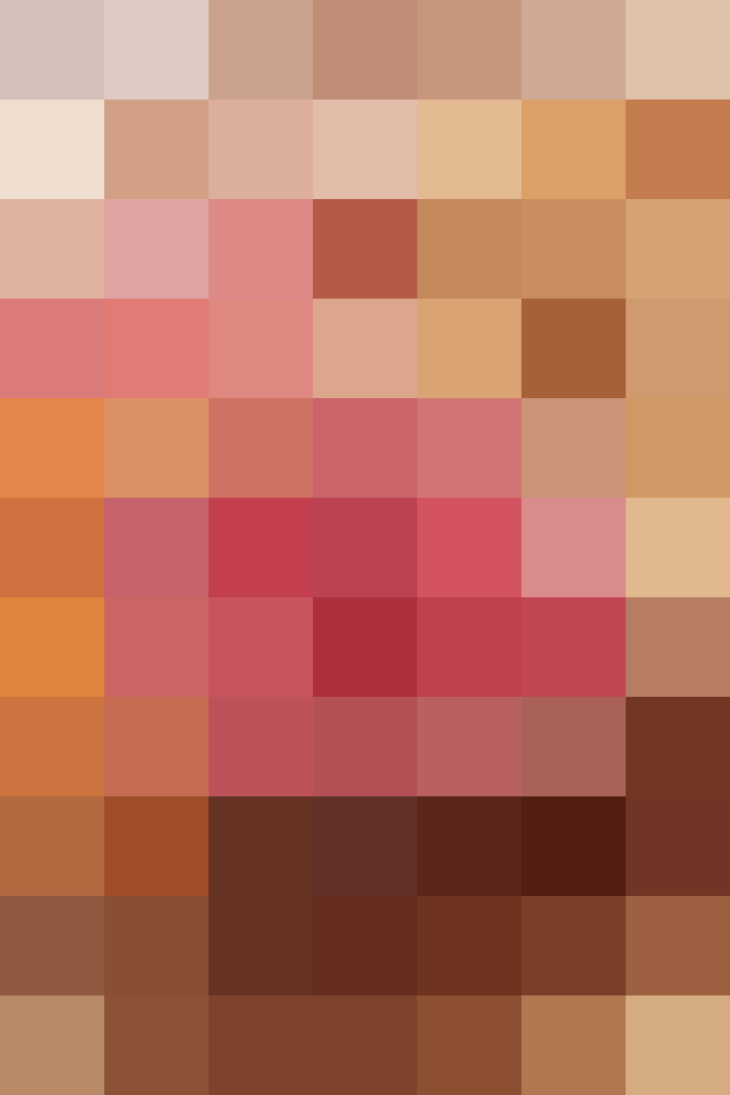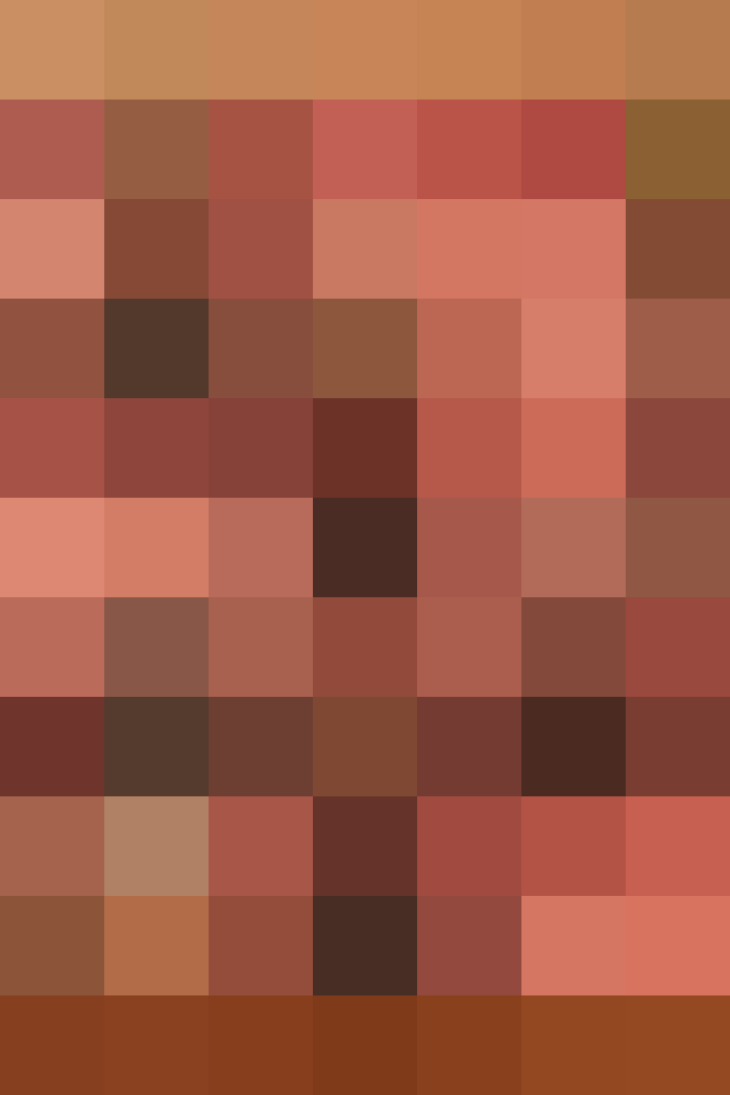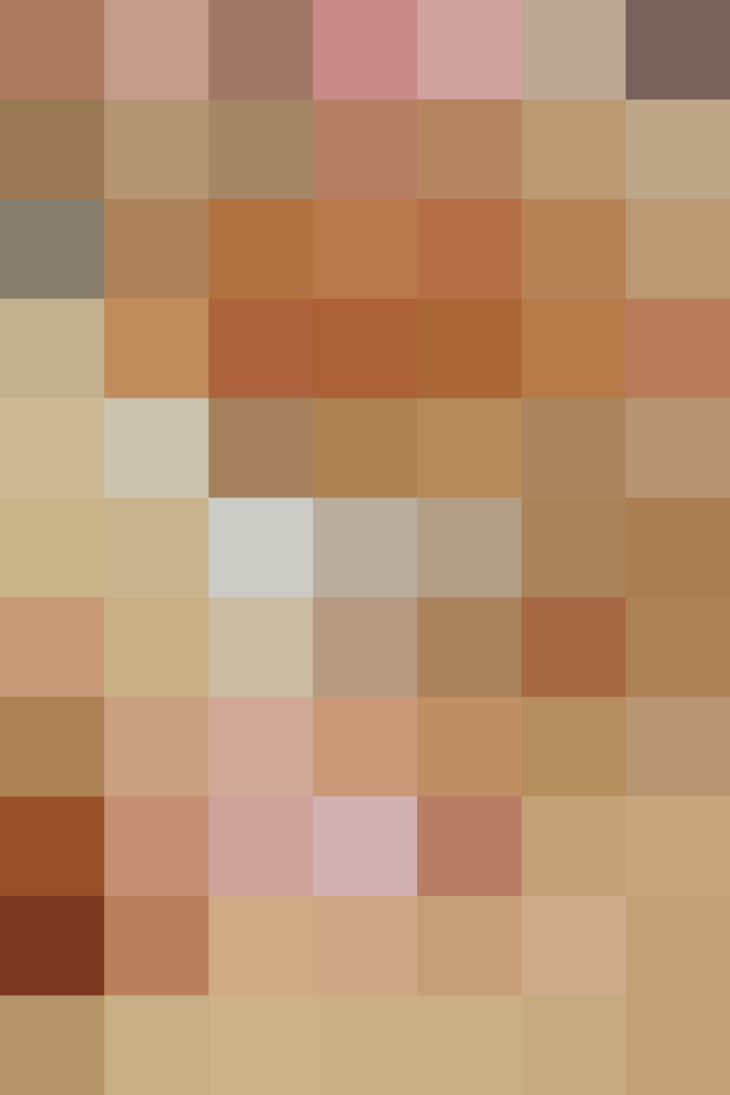 What I Did Before the Party
Valentine's Day is a little bit about food, and a whole lot about decorations. Just take a quick look at Pinterest if you want some proof. I wanted the room we were entertaining in to explode with Valentine's Day fever. As a result, the decorations took a little bit of time to prepare the days leading up to the party.
The biggest obstacle between me and Valentine's Day glory was the tissue garland you see hanging below the gold "GIRLS" balloons. You can buy these garlands pre-made, but I couldn't find the colors I wanted and they were rather expensive, so I bought some tissue paper in pinks and gold and followed this tutorial for making the garland. The whole thing took me a few episodes of "Law & Order SVU" to make. It's definitely not something you can do the day of the party.
Because the decorations took some time to source and set up, I needed the food to be easier to put together ahead of time. Cheese is the obvious answer here, because everything is store-bought. You just need to let it rest out of the fridge at least an hour before your guests arrive. I made the beet dip ahead of time (it keeps in the fridge for three days), and the apple roses were surprisingly easy to make with the help of a mandoline (I swear!). I cheated a little bit and used pre-made pie crust so I didn't have to stress the day of the party.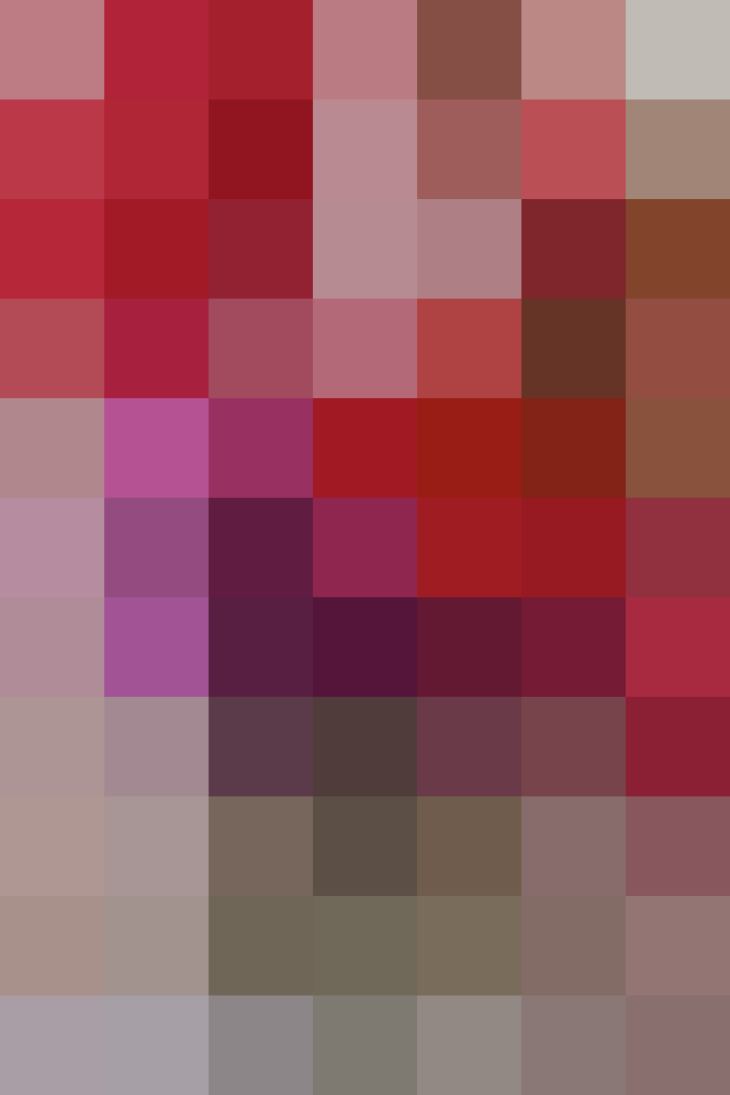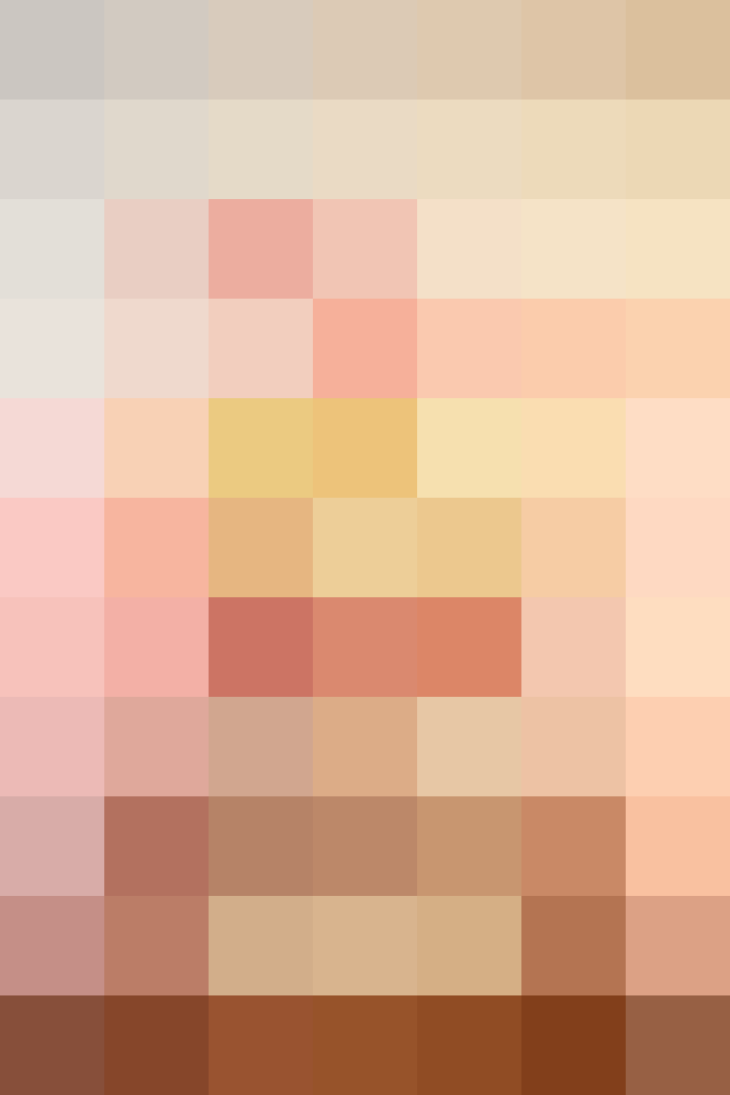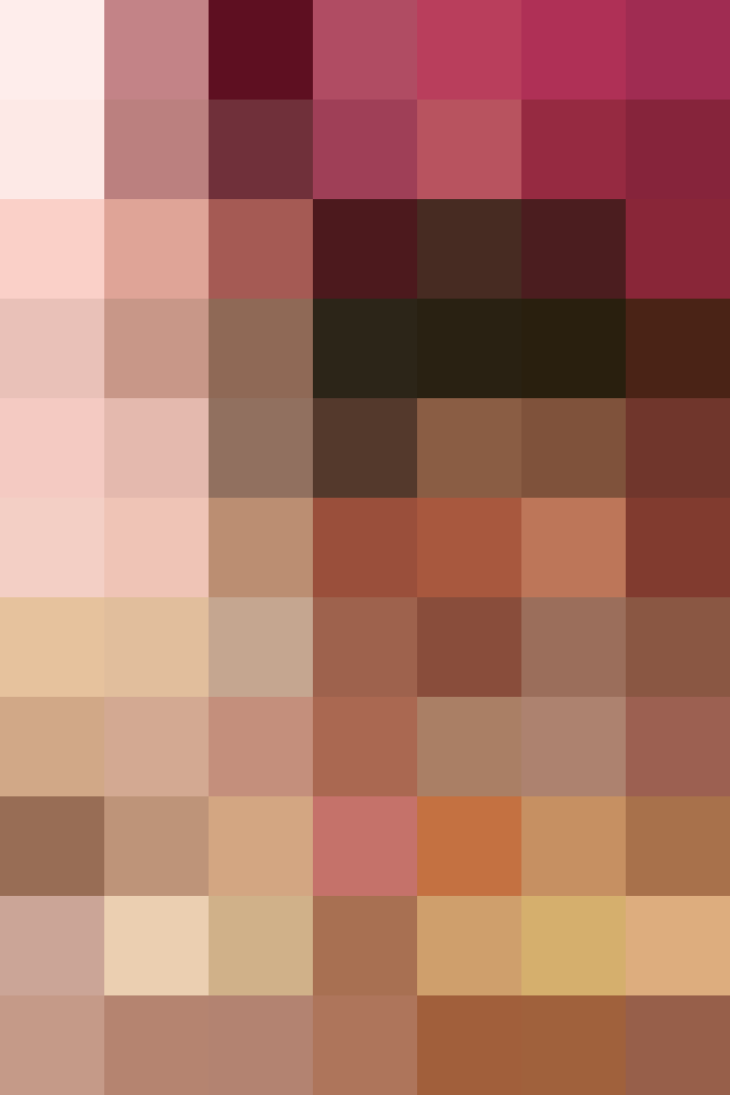 I wanted to create a special space on the blank wall next to the couch where the guests were going to be hanging out. The morning of the party Geraldine and I blew up all the balloons and hung them next to the bar where the drinks were going to be served. I hung the tissue garland below the "GIRLS" balloons and cut out some cute hearts to put above the whole thing.
I used a roll of butcher paper to cover the dining room table where the food was going to be displayed. I covered the paper in heart-shaped confetti and placed the candle votives on heart-shaped doilies. We set the food out before the guests arrived, alongside these cute plates from Susty Party.
To top it all off, Geraldine hung red streamers from the ceiling to create a more cozy and festive environment for our guests.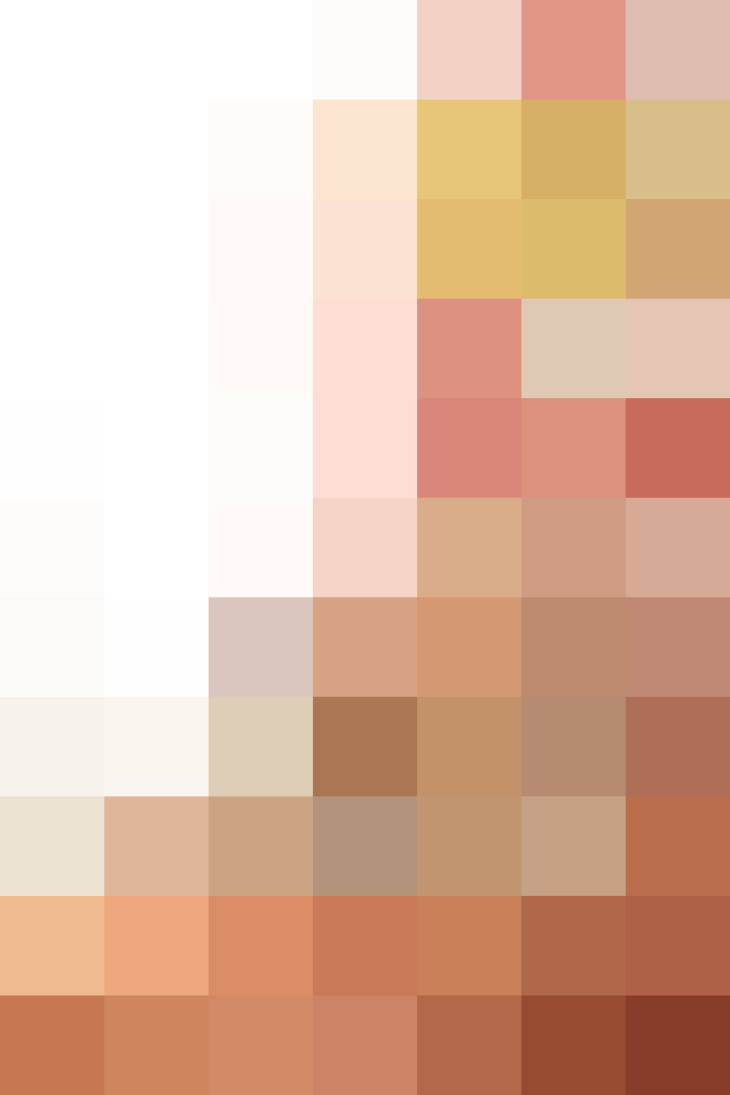 Our guests slowly started to trickle in and we quickly made sure they had a drink in their hands. We turned on the cheesy playlist we made specifically for the occasion and started in on the food. Everyone dug into the different kinds of cheeses, and got comfortable with the bright-pink beet dip. The apple roses were a little intimidating in their beauty, but were quickly demolished.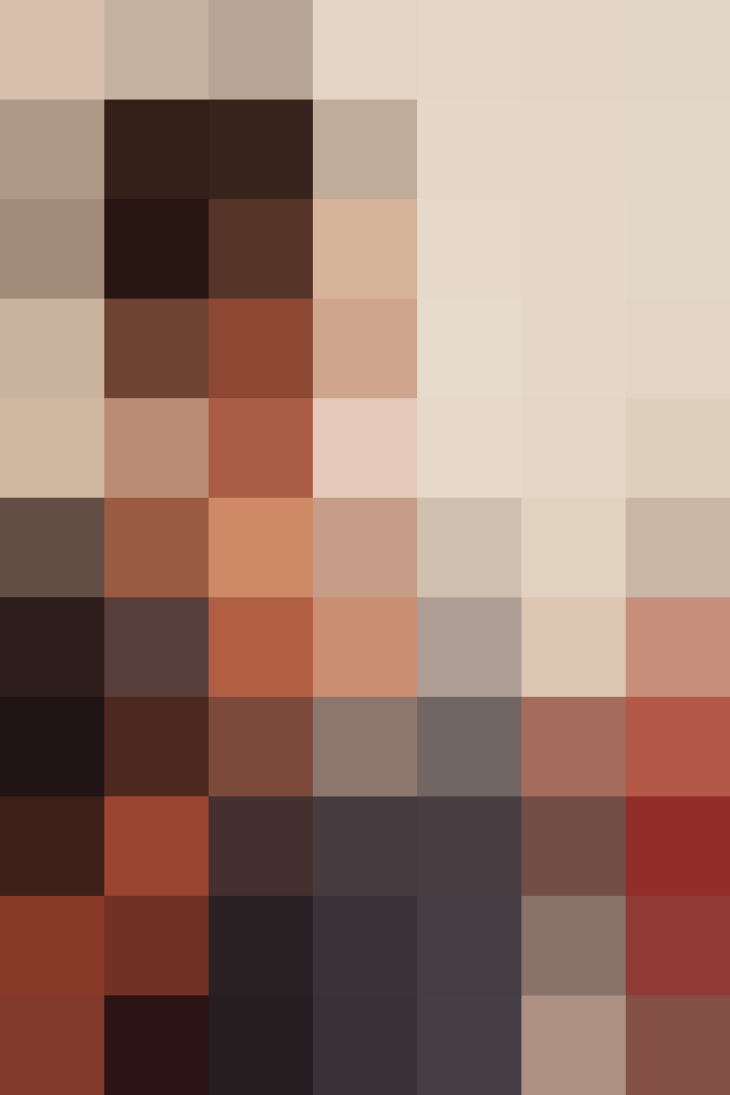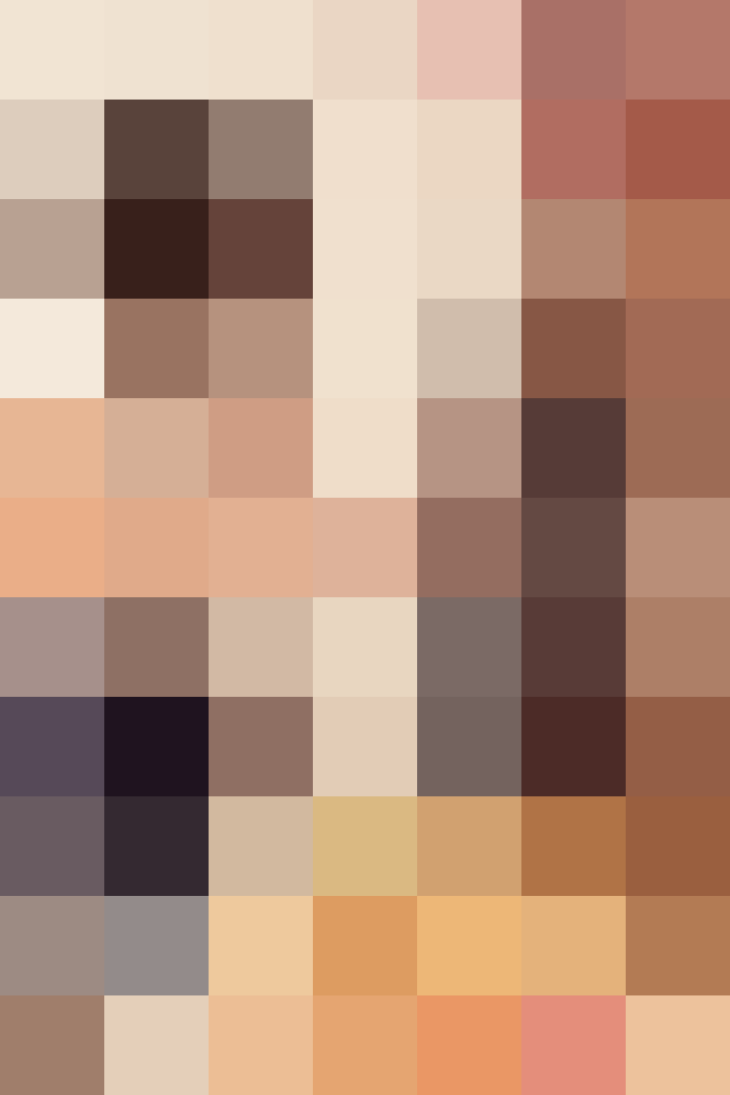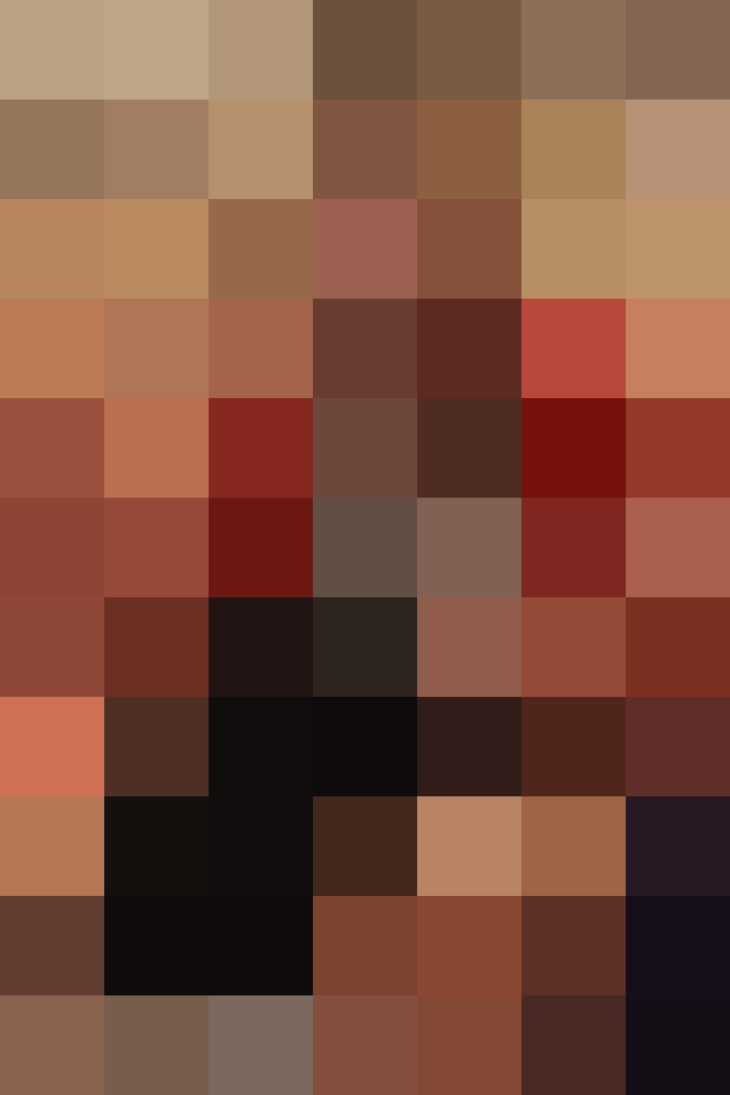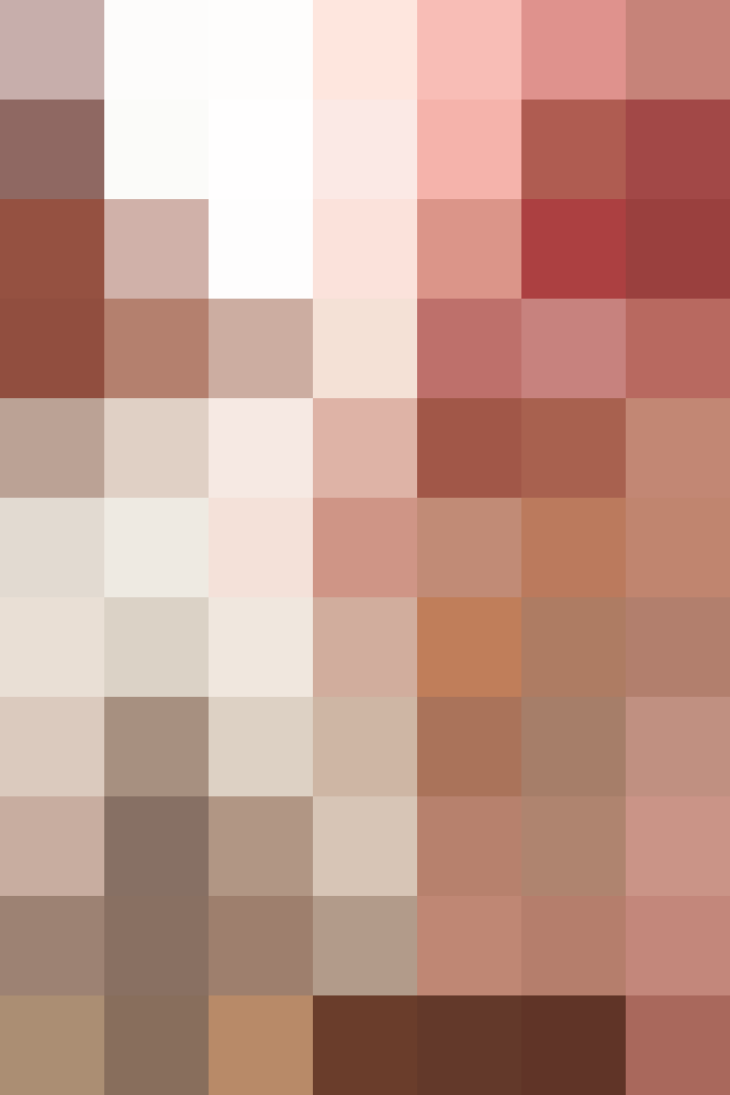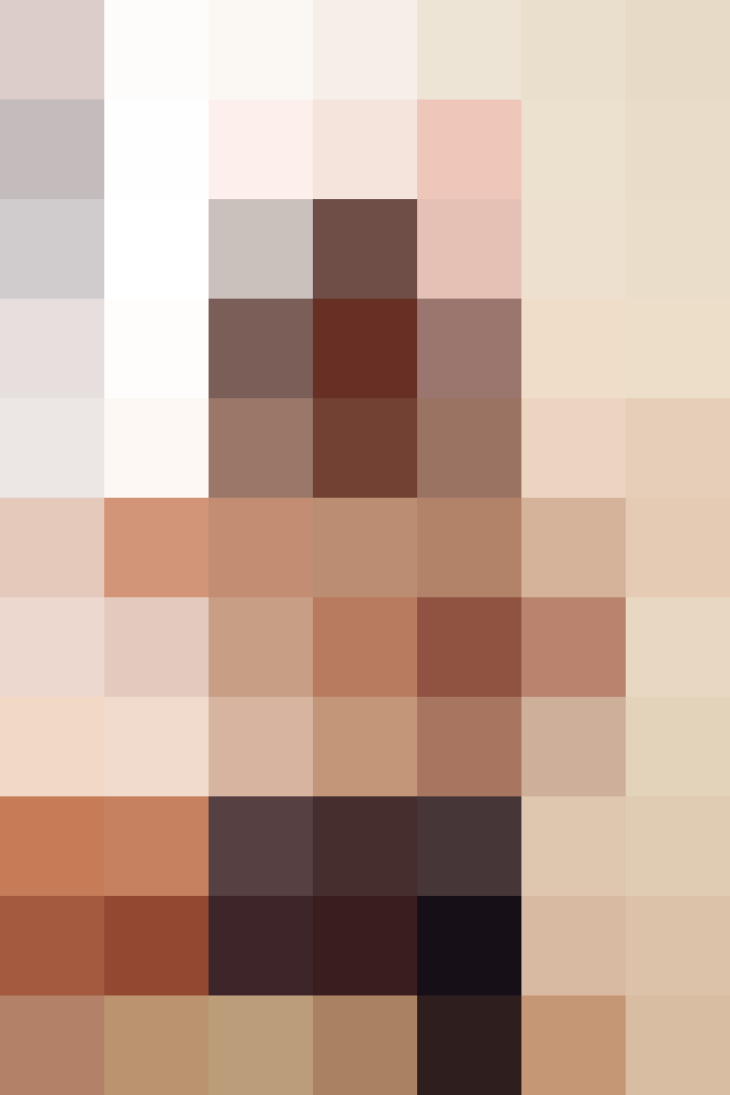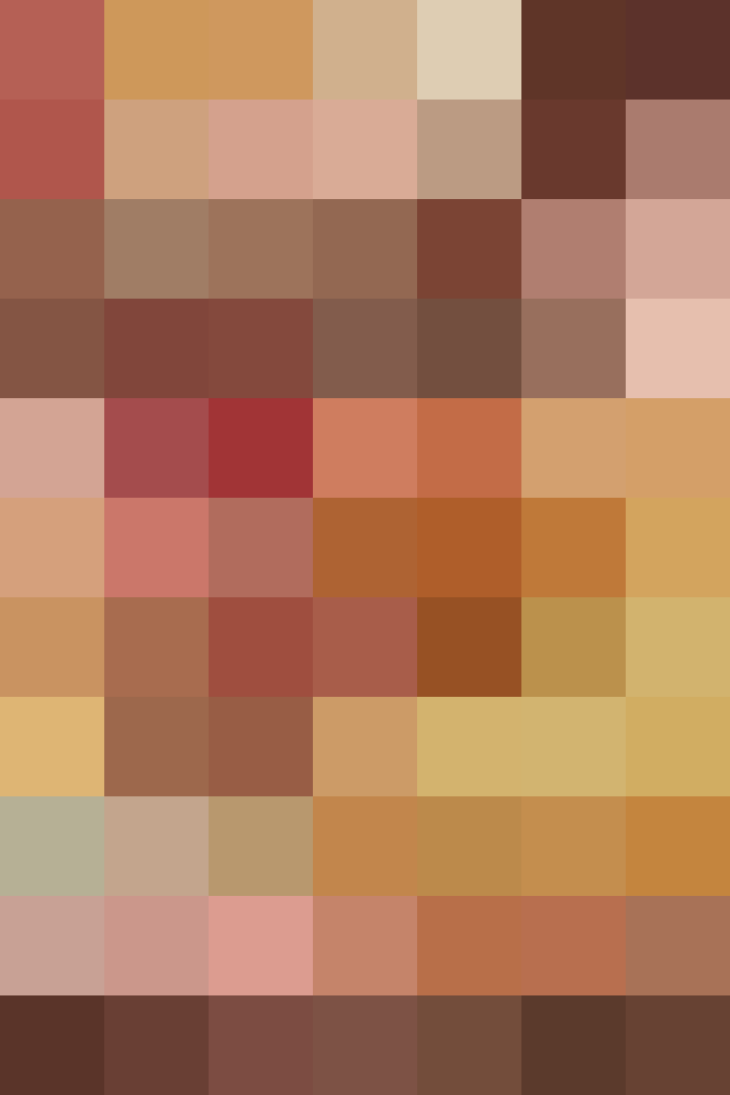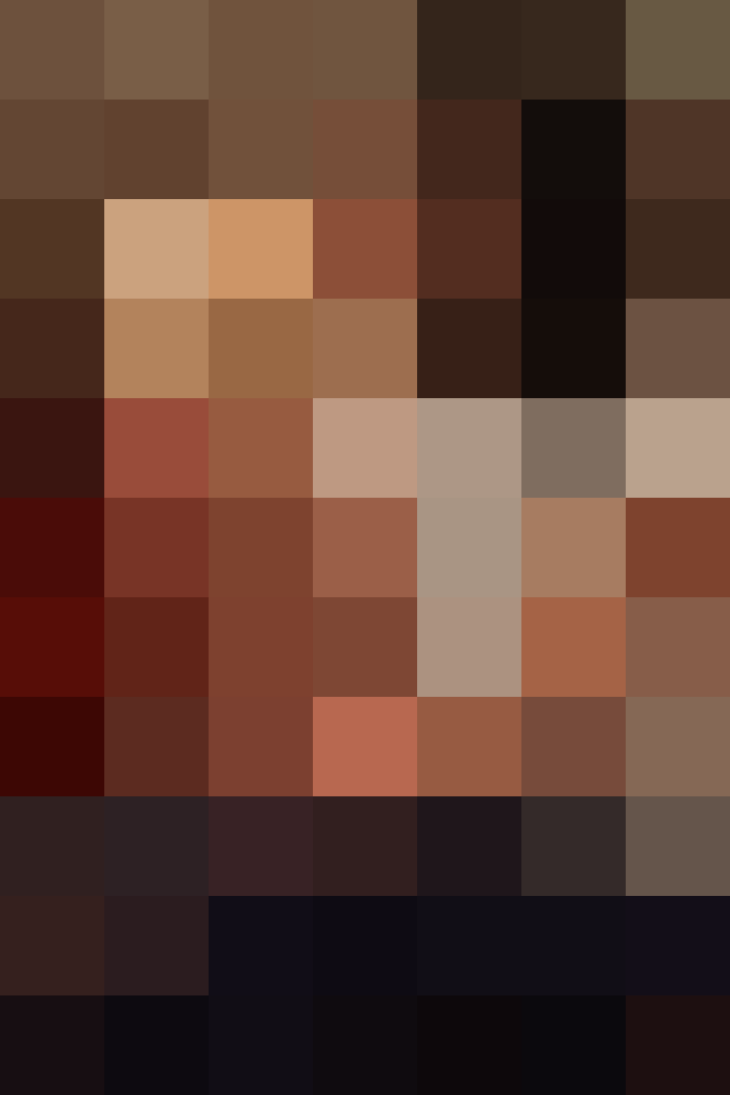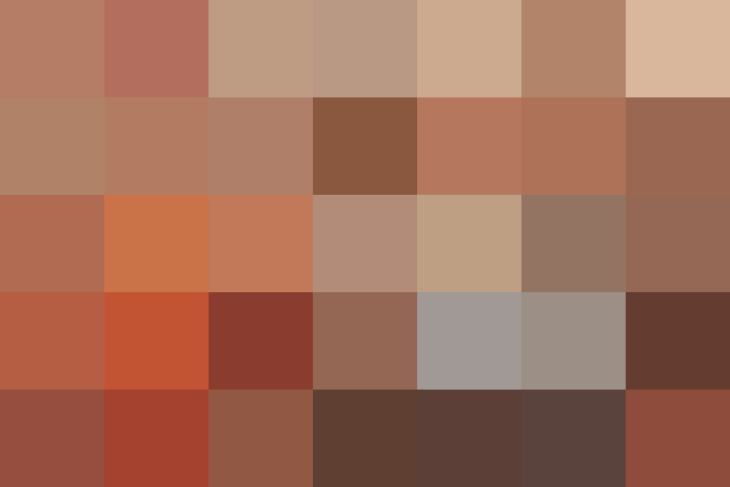 The Very Super-Special Board Game We Played
After everyone had a few nibbles of everything at the table and started on another glass of something pink, it was time for the main event. It was Electronic Dream Phone time.
I purchased this game on eBay for the party. It almost didn't arrive, so I was very, very excited when it showed up at Geraldine's door (thanks, Nancy!) 20 minutes before the party started.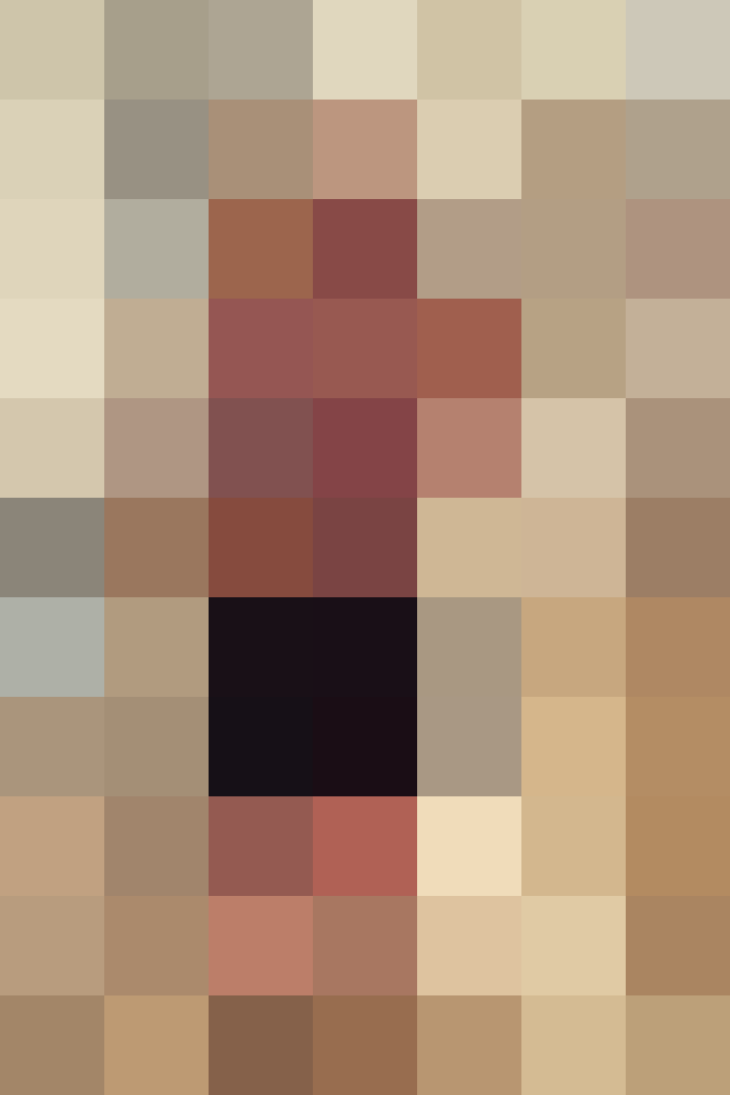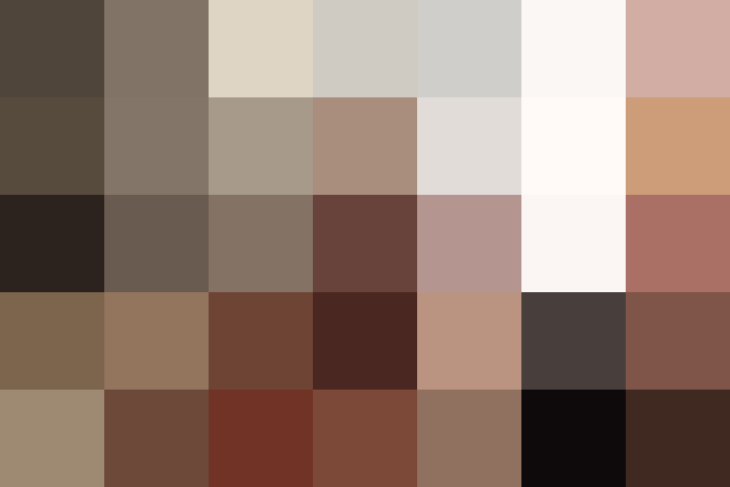 If you were a kid in the 90s, you might remember this incredible board game. The commercials for this thing were epic. The objective of the game is simple: You need to figure out who your secret admirer is. Besides that, all you really need to know is that the game involves calling boys on a large, plastic pink phone to find clues. It's completely ridiculous in the best way possible.
One day I'll write an essay on the feminist approach to the Dream Phone, but I'll leave that for another time.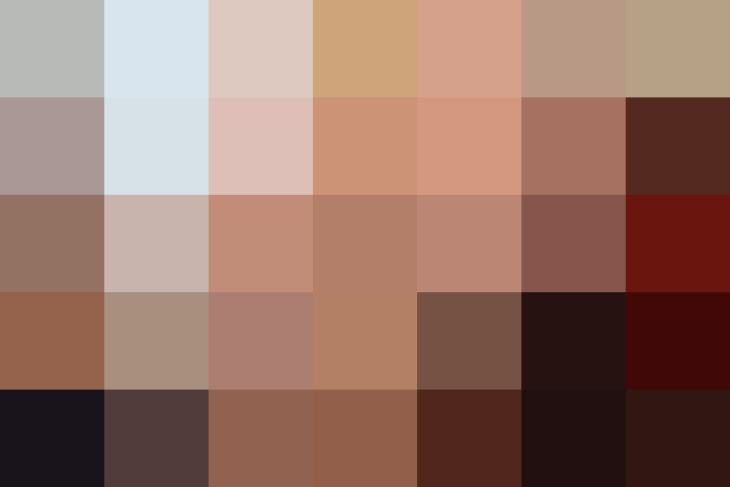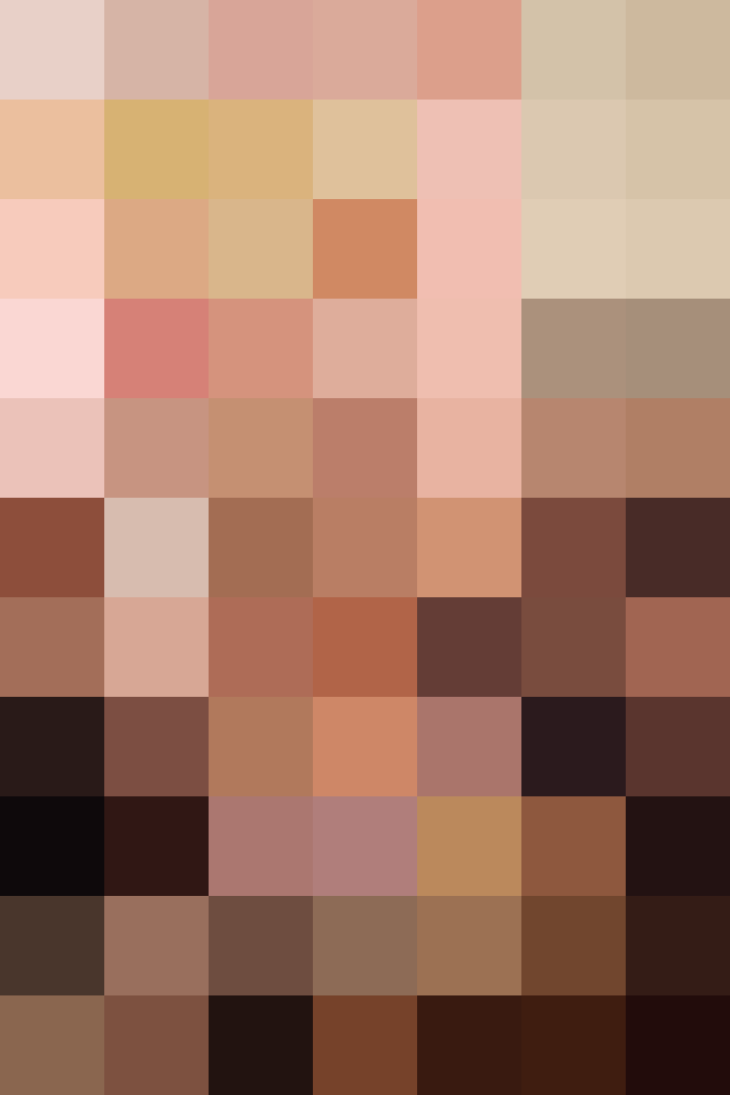 My favorite part of throwing any party is seeing how relaxed and comfortable guests become throughout the night. When people linger after the main event is over and the conversation is fluid, I know it's been a successful party. And on Valentine's Day – a day that's supposed to be about celebrating love and yourself – this party seemed pretty perfect.
The playlist that accompanied our cheesy Valentine's Day party, a simple pink cocktail, and our step-by-step guide for putting together your own cheese board.
We support our readers with carefully chosen product recommendations to improve life at home. You support us through our independently chosen links, many of which earn us a commission.
Published: Feb 10, 2016