8 Things You Should Know About Biscuits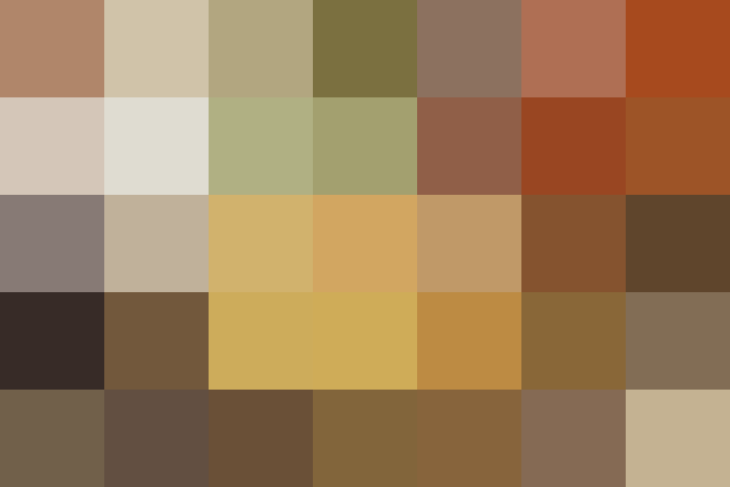 One of the best things about biscuits is their versatility. They can be sweet or savory, light and airy, or dense and buttery. There are drop biscuits that require nothing more than a brisk stir to bring the ingredients together and there are rolled biscuits, which can be pulled apart and slathered with clotted cream and jam. Biscuits can be as simple as three ingredients (or even fewer!), or they can be super whomped up with cheese and herbs and salty morsels of country ham.
Even better, biscuits are a communal food, one that's meant to be shared — which makes them perfect for the holiday season. Impress houseguests with a batch of homemade biscuits for breakfast. Or serve them in lieu of dinner rolls with your turkey this year.
Regardless of your biscuit preference, make it a goal to master at least one recipe; one you can make again and again with great success. Nearly everyone has an opinion on the best way to make them. Some swear by chilling the flour, cutter, and bowl. Others say self-rising flour is better than all-purpose. The best thing to do, I believe, is to just make them and figure out what feels best to you.
Through my years helping to put on the International Biscuit Festival, I've learned that biscuits are more about feel rather than precision. Even the most experienced biscuit-makers will tell you that biscuits like to be loved and brought together by hand. "Feel the ingredients out," says Nashville pastry chef Lisa Donovan, who has taught me a thing or two about biscuits. "If you have an easygoing attitude about it, it's not so difficult," she says.
To get you started, here are a few sage pieces of advice; I hope they will serve you well.
1. Biscuits are forgiving.
And so are the people you bake them for. No matter what kind of biscuits you make, they will almost assuredly turn out — even if they don't look exactly like the picture in the recipe.
2. It's worth it to use quality ingredients.
Because biscuits use very few ingredients, the quality of flour, fat, and liquid matters more. Choose a premium flour, like White Lily or King Arthur, and a good, flavorful buttermilk, cream, or yogurt. My rule of thumb is use the local brand from your area. And for goodness sake, use a great-tasting, high-quality butter or shortening.
3. Cold — ever colder — butter is key.
The colder the butter, the flakier the biscuit. Always make sure your butter or whatever fat you're using is well-chilled right before using.
4. Don't overwork the dough!
Work the dough just enough to bring it together. You want little pockets of butter or shortening in your dough so your biscuits will be high and flaky. Cut the biscuit dough once, no more than twice, and bake.
5. Make sure your oven is hot.
A hot oven with cold butter or shortening creates biscuit magic. A temperature of 400°F to 450°F is optimal for biscuits tender on the inside and a bit crispy and golden on the outside.
5. Finish with butter (or cream).
I confess, I like a little butter brushed on top. It gives a great shine and helps biscuits brown evenly. A swath of cream gives a golden touch, too.
6. Invest in a few good tools.
If you're going to become a regular biscuit baker — and I highly encourage it —there are a few key tools that I recommend. You certainly can make biscuits without these, but with them at your baking disposal, you can make pretty much any biscuit you want.
A set of stainless steel round biscuit cutters, like this one from Ateco.
A solid wood rolling pin; I prefer the dowel rod kind, like this version from J.K. Adams, for easier maneuverability.
A 12-inch cast iron skillet; Lodge makes a reliable and affordable version.
7. Pick up one of these cookbooks.
There are many cookbooks on biscuits, but there are a few that stand out. They are written by women I admire and have taught me quite a bit when it comes to biscuits. Their wisdom and ease brings any level of cook peace of mind and creatively inspires.
Of all things, though, with biscuits, here's the bottom line: Have fun! And don't take yourself too seriously. The most important ingredient of all with biscuits is the love you put into them.
We support our readers with carefully chosen product recommendations to improve life at home. You support us through our independently chosen links, many of which earn us a commission.
Published: Nov 14, 2016