8 Stylish Reusable Cups for On-the-Go Sipping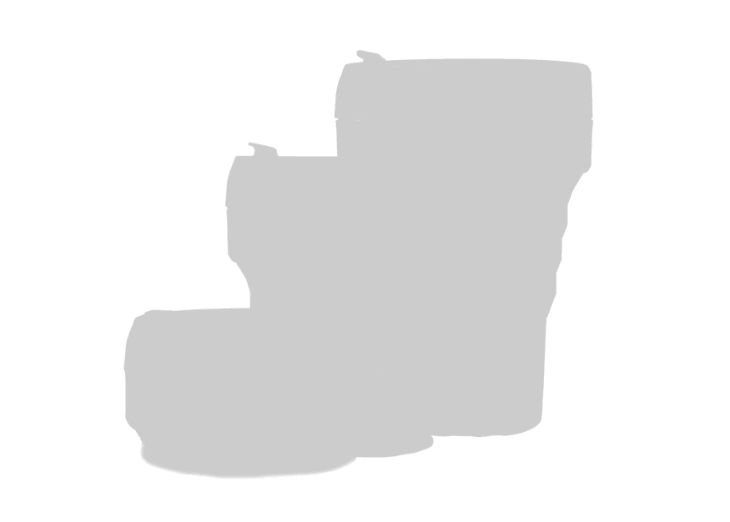 Ahhh, summer — the season when your trusty, well-loved travel mug normally used to convey scalding-hot drip coffee in the winter is converted into a picnic-ready vessel for iced lattes and to-go cocktails. Depending on what you're working with, the results aren't always practical — or pretty. What you need is a true multitasker that can transport both hot drinks in the winter and cold bevs in the summer with ease and aesthetic appeal.
Consider these eight options, in a range of materials — including silicone, porcelain, stainless steel, and borosilicate glass — and styles, from a new twist on the classic enamel camp mug to an ultra-portable adult sippy cup that can be discreetly folded up when you've finished guzzling your pocket Michelada.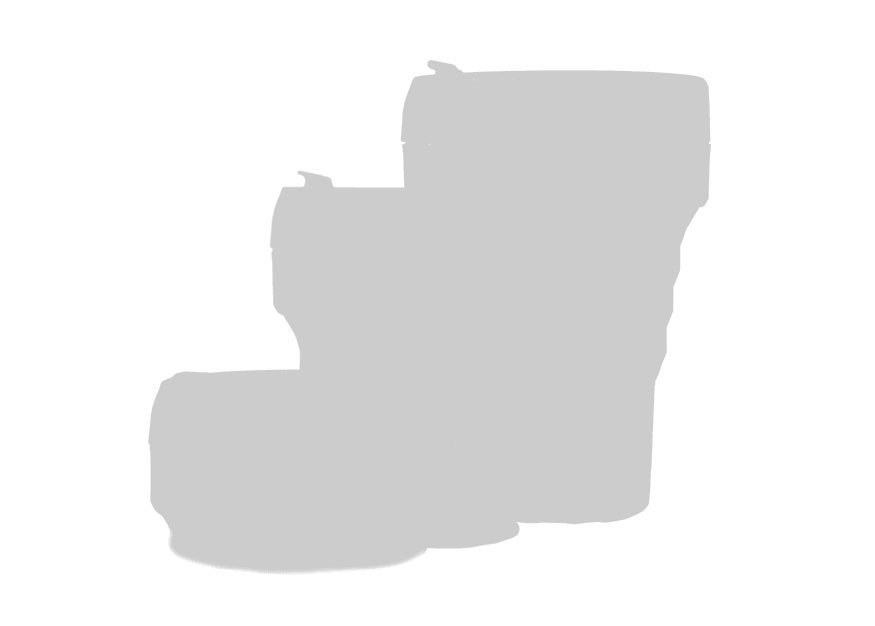 1. JOCO 12 oz Reusable Glass Cup, $24.95 at The Grommet: From Australia, the JOCO is made from high-quality borosilicate glass and features a thermal silicone sleeve as well as a matching silicone lid (with a special schnoz-friendly domed design). Available in a range of colors and three different barista-approved sizes for easy-breezy refilling.
2. Mason Jar 16 oz Travel Mug, $19.95 at Cuppow: Designed and manufactured in Massachusetts, Cuppow's range of canning jar drinking lids and lunchbox adapters are available in an array of colors and sizes. All you need to do is supply your own Mason jar. Or you could buy the whole kit-and-kaboodle with this glass travel mug that includes a wide-mouth jar, polypropylene drinking lid, and an insulating felt koozie made from recycled plastic bottles.
3. Double Wall Glass Commuter Mug, $19.95 at CB2: For those who prefer their to-go cups to sport the elongated contours of a thermos (but without the clunky heft), this slick 16-ounce vessel should do the trick. Although designed for both hot and cold drinks, we think the mug would look best filled with home-brewed iced tea with a small shot of somethin' somethin' to help you get through a sweltering summer's day.
4. Collapsible Pocket Cup, $15 at Stojo: This handy-dandy 12-ounce travel cup that collapses, accordion-style, into a dainty disc may look like an ungodly mess waiting to happen. However, the Kickstarter-funded cup's innovative leak-proof construction prevents any stray liquid from wreaking havoc while in-transit. Although you may want to give the BPA-free cup a good wash (it's dishwasher- and microwave-safe) before use to remedy the "silicone stink."
5. "I Am Not a Paper Cup" Thermal Porcelain Mug, $14.95 at Reuseit: Sure, the message of environmental do-goodery broadcast by a porcelain mug that resembles a throwaway Styrofoam coffee cup isn't exactly subtle. But you'll still get plenty of good use out of this clever 12-ounce vessel with double-walled construction that ensures your bev of choice stays piping hot or frosty cold.
6. Camp Cup, $19.95 at MiiR: Seattle's socially conscious merchant of bottles, bikes, and bags, MiiR funds a trackable giving project with each purchase through its Product to Project program. A powder-coated take on the classic enamel camp mug, MiiR's latest release features double-wall insulation and a BPA-free press-on lid — not to mention the opportunity to help fund clean water projects in developing areas.
7. Brew Cork Edition 12 oz Reusable Cup, $26.95 at KeepCup: Aussie purveyor of snazzy reusable drinking vessels KeepCup claims to be "one of the organisations that kick-started the demise of the disposable." While we can't vouch for this claim, we do know it's hard to choose just one of the many brightly hued beverage-holding beauties produced by the company. They're all appealing. How about this cork-banded glass coffee cup with an impossible-to-miss saffron lid?
8. Bodum Travel Mug, $12 at Target: While some may balk at the plastic construction of this 16-ounce travel mug, it remains a solid budget choice that's good-looking to boot. After all, how can you go wrong with the Danish hot-beverage wizards at Bodum? Topped with a spill-proof silicone lid that's available in four different colors, the mug looks like a shoo-in for frosty summertime to-go drinks.
What's your favorite reusable cup for cold beverages this summer?
We support our readers with carefully chosen product recommendations to improve life at home. You support us through our independently chosen links, many of which earn us a commission.
Published: Jul 25, 2016