7 Tips That Will Help You Grill Like a Pro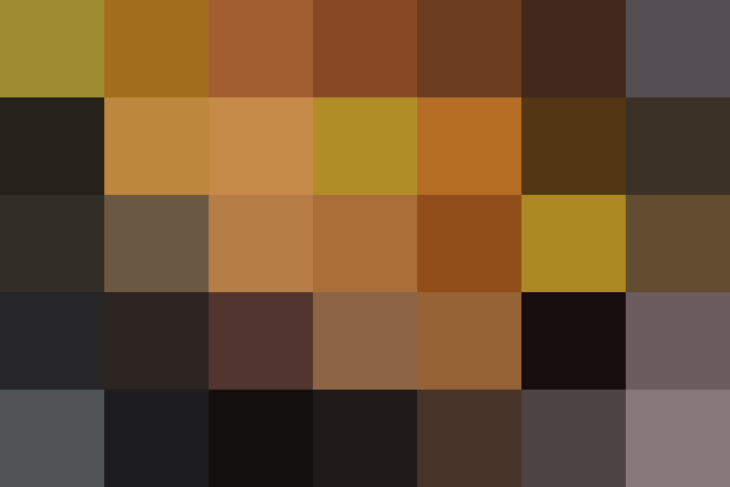 Summer's here and the grilling's easy — or at least it will be. From the entrée to the side to dessert, this method of cooking is one of the quickest, most flavorful ways to make a meal. With these helpful tips, the grill will be your new go-to for everything including burgers, steaks, salads, and more.
1. Set up a tool mise en place.
For chefs, mise en place simply means to set up an organized work area with everything in it's place. When you're grilling, you should follow the same philosophy — especially with tools required for the grill. You'll definitely need a fork or spatula, and depending on what you're making, tongs and a brush for sauces are helpful as well. Set up your grill for success rather than running around trying to find utensils and letting the food overcook.
For charcoal grills, that means pushing hot coals to one side of the grill for high heat and direct cooking, and leaving another area for indirect cooking. With gas grills, you can turn the heat up higher on one side than the other; this allows you to sear on one side of the grill, then move the item to the other side of the grill to slowly finish. To test the heat on the grill, hold your hand over the grate, palm-side down, and pull away before it starts to get uncomfortable: Two to three seconds is high heat, four to five seconds is medium heat, and six to seven seconds is low heat.
3. Dark meat fares better.
Take a break from the weekly chicken breast — chicken thighs are a more forgiving option and stay juicer on the grill. It doesn't hurt that they're usually much cheaper as well.
4. Don't forget the vegetables.
I love a grilled steak as much as anyone, but this summer I'm filling up on grilled salads, sides, and more. Even the lettuce itself can be grilled. Try cutting a head of sturdy lettuce, such as romaine, in half. Brush it with oil and quickly grill it, cut-side down.
Salsa ingredients are great for the grill as well. Halve tomatoes, bell peppers, avocados, and onions and grill cut-side down. When cool enough to handle, finely chop and toss them all together with a squeeze of lime juice and a shower of chopped cilantro.
5. Take food off the grill when it's done.
This may sound simple, but I don't mean when everything is done. Hot spots on the grill and ingredients that aren't always uniform in size cause some things to be done before others. Keep a spare plate and some aluminum foil at the ready. If some items finish before others, you can move them to the plate and cover them loosely with the foil to keep them warm.
6. Make the center of your burger slightly thinner.
When ground meat is grilled, it actually puffs slightly in the middle. It makes it a little harder to cook evenly and toppings are more likely to fall off. Fixing this is easier than you might think: While you're forming your patties, press down more in the middle, making a small indention. When the burger cooks, it will come close to an even height with the edges, leaving you with a flat burger that's ready for toppings.
7. For small or chopped veggies, grab a grill pan or basket.
Sold in department and specialty kitchen stores, this handy pan looks like a sauté pan or griddle with small holes covering the surface. It's a great choice for thin- or small-cut vegetables that could fall through onto the coals. It sits directly on the grill, so vegetables pick up the smoky flavor while cooking to crisp-tender perfection.
Published: Jul 2, 2016