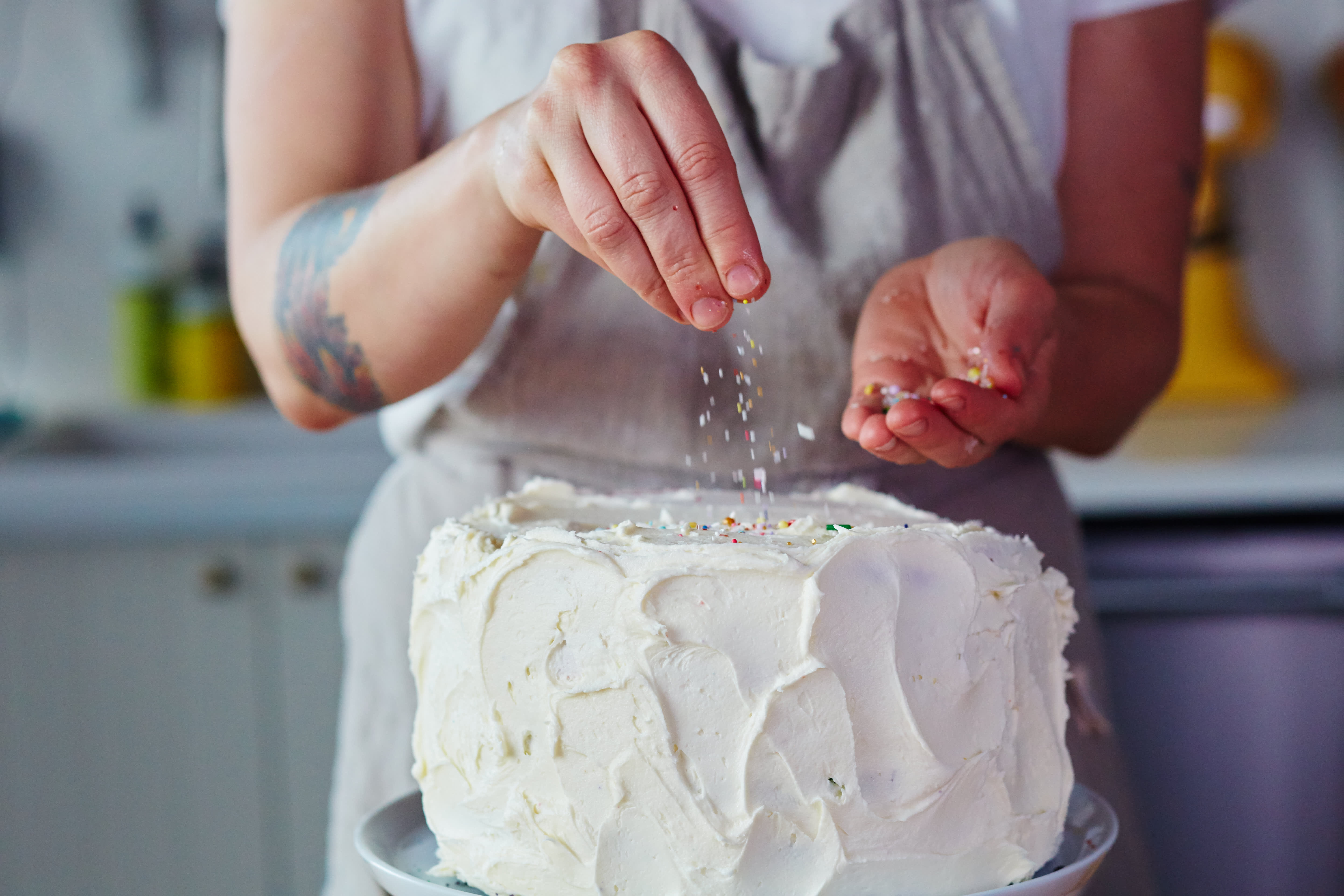 7 of the Easiest Ways to Make Your Cake a Work of Art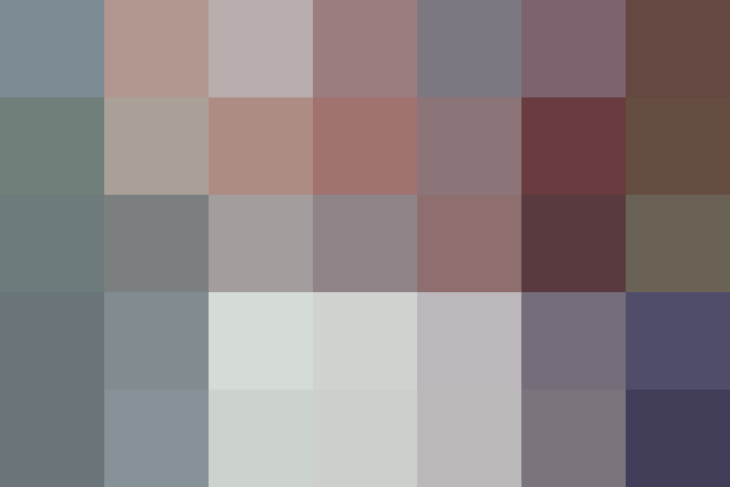 Creating an Instagram-ready cake doesn't mean you have to be a pro with the pastry bag. In fact, you don't even need to have a pastry bag! Arm yourself with some cereal or chocolate chips and you'll be good to go.
Here are seven ways to make your cake look over-the-top dramatic — yet don't require decorating genius to achieve.
Reach into the pantry and pull out a box of brightly colored cereal. Trix or even Fruity Pebbles should do the trick. Go to town with lines and patterns like this cake from I Wash, You Dry. If making a beautifully frosted cake isn't quite your forte, no problem! Once you've covered the cake with cereal pieces, no one will even see the frosting.
2. Add more dessert on top of your dessert
There is no universe where a cake like this — from Fork to Belly — will ever be a bad idea. It's dessert on dessert! Because buttercream and chocolate ganache sometimes simply aren't enough, this cake is topped with homemade marshmallows, meringues, and macarons.
3. Plant some fresh flowers
This cake from Coco Cake Land proves that fresh flowers are not just for weddings. A few flowers have the power to totally transform your cake into a real beauty. Pick your favorite florals (making sure to only use flowers that haven't been sprayed with pesticides — you want to keep the cake safe to eat!), or try edible flowers, like roses, violets, and pansies.
4. Turn chocolate chips into polka dots
This idea from Sprinkles Bakes is so simple and smart. Talk about putting a pantry staple to good use!
5. Pile on the fresh fruit
Sometimes a big pile of fresh fruit is all you really need. A cake like this one from Matchbox Kitchen is sweet and stunning.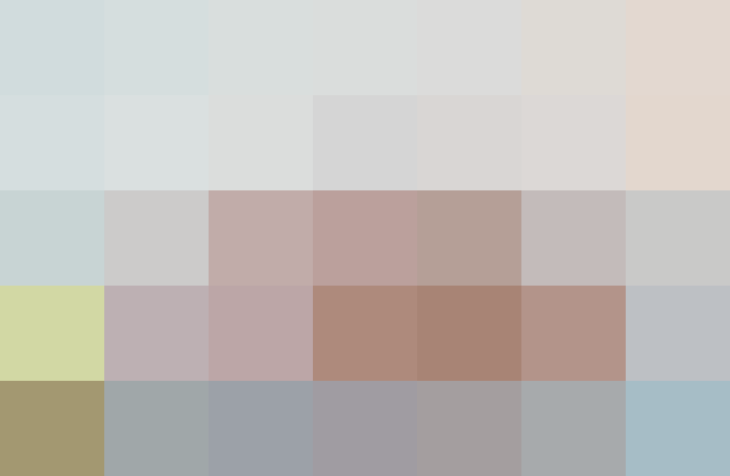 6. Sprinkle on the sprinkles
There's no such thing as too many sprinkles. Pour a bunch all over the top of a frosted cake and use your hands to press even more into the sides. You can even cover the entire cake if you want. The more sprinkles, the better!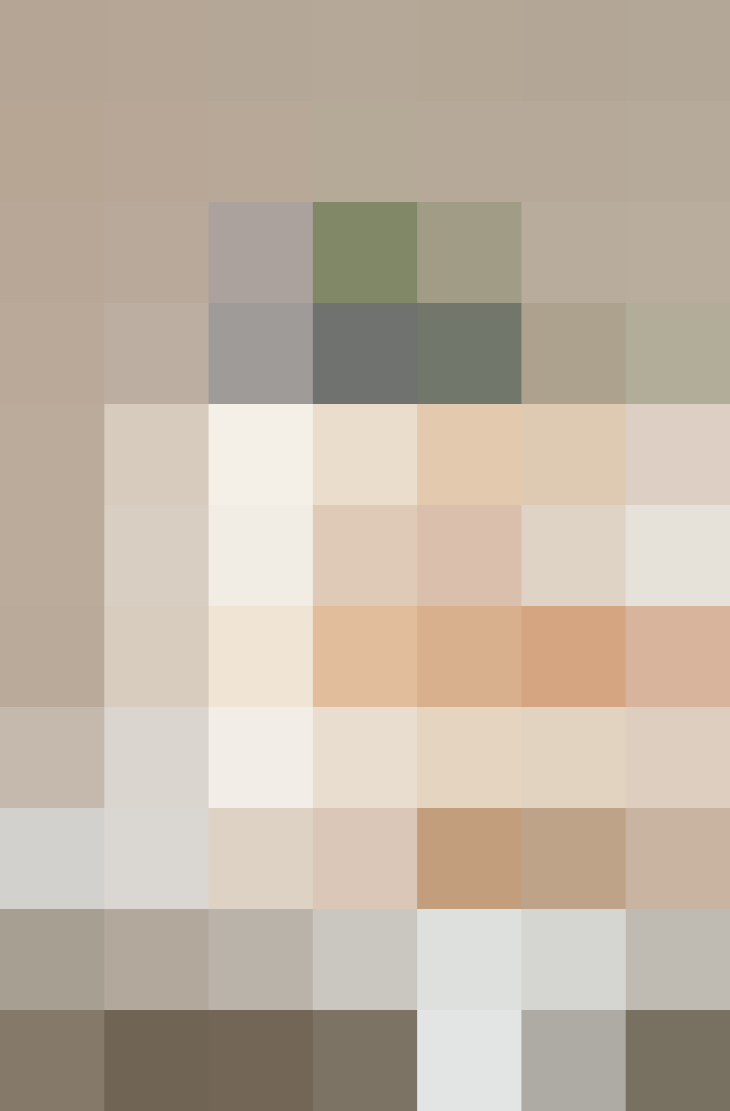 No, it's not cheating! It's trendy! Naked cakes could have zero frosting on the outer edge or just a little bit of buttercream. Then, you can add some candles, a decorative topper, candy, fruit (like further above), or whatever you want on top. We like this idea — from Sprinkles for Breakfast — to use some fresh herbs.
Published: Oct 30, 2015