5 Tips for Throwing a Dinner Party When You Don't Have a Table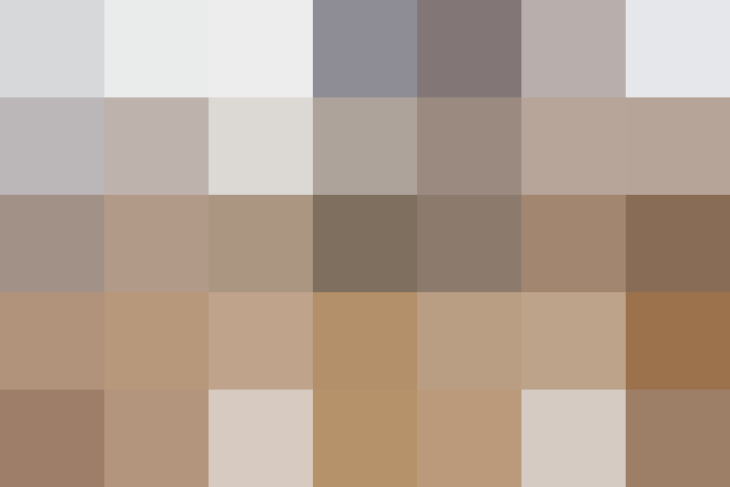 You did it! You've officially moved in. And after spending countless hours carefully navigating furniture and lugging boxes into your new pad, it's time to celebrate. But while planning a housewarming party to show off your cozy new nook, you may run into a bit of a dilemma: How are you supposed to throw the shindig of the century when you don't have a table?
This dilemma hits close to home. When I first moved into my small urban apartment, the lack of square footage and absence of table space was puzzling, especially for a suburban girl. But the blueprints of this snug home challenged me creatively, allowing me to brainstorm new ways to dine — without a dining set.
So, how can you throw an intimate gathering when you don't have a table? Trust me! You have options.
If you don't have a table or chairs, consider tossing a few festive pillows around your home for guests to rest on while chowing down. A chic trick to keep your tiny home looking tidy before guests arrive is to store your seating accessories in a wicker basket or bin. This will give your home a neat aesthetic and grant guests the opportunity to choose their own unique "chair."
2. Ottomans are your friend.
The absence of a table also means lack of counter space. That's where the trusty and super-trendy ottoman comes into play. Ottomans can provide a surface to place a tray — personally, I'm obsessed with mirror trays — and when dinner is over, you can turn that baby into another seat.
3. Make standing-friendly food.
You're the one throwing the party, which means you get to pick the menu. Which means, you can (and should) plan a meal that's friendly for your standing guests. Finger foods, tapas, and kabobs will give your guests the opportunity to fill their bellies while without feel self-conscious while dining vertically or on the floor!
When you're partying in a teensy space, the rules go out the window — and that means you definitely don't need to be rushing around refilling your guests' glasses. Set up a punch bowl or a designated drinks station somewhere accessible (like that ottoman) and allow each of your friends and family members to pour their own drink of choice. They probably prefer to anyway.
5. Rearrange (within reason).
Just because your digs are small doesn't mean your home can't appear big! There are a few tricks hosts can do to maximize their space. One option is to rearrange the furniture so that there is a plethora of seating for guests. And, if you have big items, like a TV stand or an abundance of plants — items that that suck up space — move them! Don't go crazy, but it's important to clear the clutter so that your guests can move, eat, drink, and be social in your home.
There you have it! It's totally possible to throw a housewarming party or a feast without a dining set — even if your home is on the smaller side. You just need to be smart with the layout of your entertainment space and innovative with your plan of attack. So be bold and don't be afraid to celebrate. Who needs a table to have a good time anyway?
Published: Sep 19, 2016