5 Tips for Buying & Serving Drinks for Thanksgiving Dinner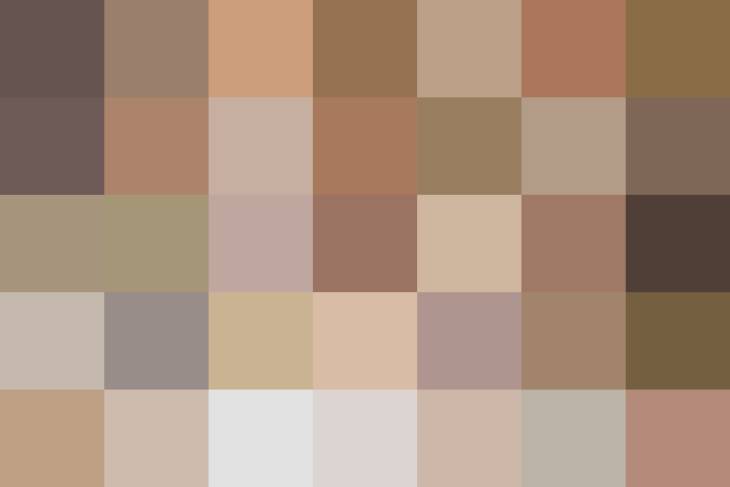 With Halloween behind us, the Thanksgiving countdown has officially begun. And since it's never too early to make a beverage plan, we've rounded up a few tips to help you get this one part of holiday planing under control. (After all, unlike that big ol' bird, which takes up the entirety of your freezer, alcohol is easy to store.)
Get started now and you can turn hosting the annual bash from stress-fest to family fun — and isn't that the point of Thanksgiving?
By creating a beverage game plan early on, you can be sure local and online retailers will have the drinks you're planning to serve. If you're ordering online, allow two weeks for shipping. This is a good rule no matter what the website says, as orders are often delayed by weather.
You'll also want to do some calculations to make sure you have enough to go around. It's safe to assume most guests will enjoy one drink per hour.
This can add up over the course of a day-long bash, so feel free to ask guests to bring beverages. Be clear and ask directly for a specific type of beverage to avoid ending up with half a dozen Chardonnays and no red wine.
2. Give your guests options.
Beaujolais Nouveau is not for everyone — and neither are pumpkin beers. Without going overboard, the best way to satisfy the family at Thanksgiving is with variety.
That's not to say you need to cater to every guest's individual tastes, but it's a good idea to offer a red and a white wine, a beer (or maybe two), and even a dry cider. Be sure, too, to include non-alcoholic options. This allows guests who aren't drinking to avoid uncomfortable badgering over choosing not to imbibe.
Choosing one bottle of wine can be overwhelming, so we get that buying a case of the stuff can feel downright intimidating. But buying in bulk is the best way to get a good deal.
Specialty retailers and grocery stores often offer bulk discounts that make stocking up financially smart. For example, many stores in my home state of California offer 30 percent off purchases of six bottles or more. If you're spending an average of $15 to $20 per bottle, that discount really adds up.
My favorite way to maximize savings is by choosing one or two splurge bottles for the table, like Champagne or Pinot Noir, and filling in the other slots with inexpensive wines like Vinho Verde or Beaujolais Nouveau.
Whatever you choose, since Thanksgiving marks the start of the holiday parade, there's no need to worry about wasting unopened bottles!
4. Say yes to boxed wine.
Boxed wine may feel low-brow for special occasions like Thanksgiving, but today's cardboard options are anything but low-quality. These wines taste great and are more budget- and earth-friendly than heavy glass bottles.
Using a decanter (or a pretty, clean flower vase) makes boxed wine look as fancy as it tastes, and finicky guests will never know the wine wasn't sealed with a cork. Plus, boxed options keep in the fridge longer — up to six weeks after opening.
Other large formats, like miniature kegs of cider or beer and XL wine bottles, are also good options. Size alone makes them instant conversation pieces, and they are usually a better value for a crowd than canned or bottled beverages. Contrary to popular belief, kegs will last an entire week after opening without going flat.
Unless you want to play bartender the whole night, it's wise to plan a DIY drink station on a counter or side table — somewhere outside the kitchen. This relieves a heap of stress and keeps folks away from tight cooking spaces. And it also lets guests be comfortable drinking exactly what and how they'd like to — even if that means putting ice in their wine or a straw in their beer.
What's your best advice for buying and serving drinks for Thanksgiving?
Published: Nov 1, 2016