5 Things We Can Learn from This Black & White Kitchen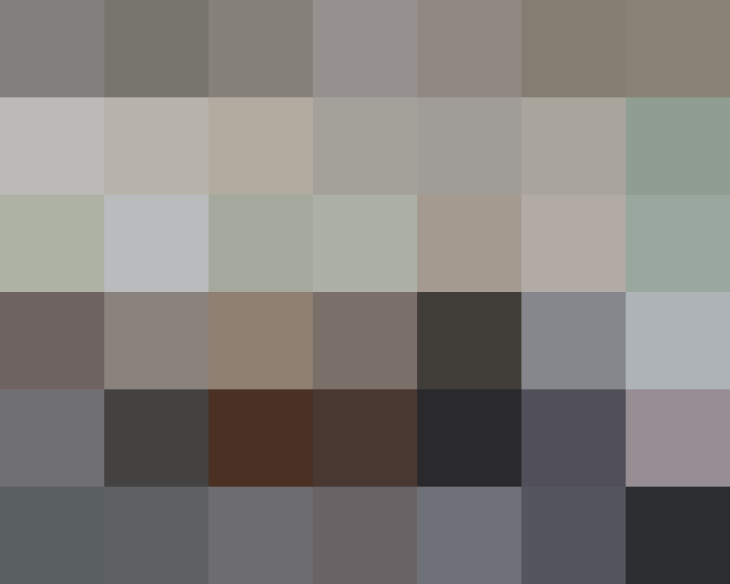 When we came across the photos of this airy black-and-white kitchen, we immediately started daydreaming about what it would be like if it were ours. There's something so warm and welcoming about the bright kitchen that makes us think we could happily spend hours in it cooking, baking, and feeding our friends and family.
So what is it about this space that works so well and evokes such a strong reaction? Let's unpack the design and figure out how you can make your kitchen feel more like this stunning space.
1. Soften black and white with wood.
The challenge with an all-black-and-white kitchen is that it can feel stark and cold. This kitchen avoids that problem by bringing in plenty of warm wooden furniture. The island counter and glass cabinet built into the wall balance the dark cabinets and black-and-white floors.
2. Repurpose furniture from other rooms.
The built-in glass door cabinet was a piece that had originally been in the homeowner's bedroom. It never felt right in that room, but as part of the remodeled kitchen, it just fit. Plus, it is the ideal cabinet for displaying glassware and serving dishes.
How perfect is this range with the kitchen cabinets? Matching the paint color and the hardware on the cabinets to the stove really makes the kitchen feel seamless. You'll also notice other coordinated details through out the space — the pendant lamps over the island table are also brushed gold and mirror the gold door knobs and burner dials.
4. Keep some areas sparse.
At one end of this kitchen, there is a lot going on — with the wall of bookshelves, china hutch, and yellow velvet couch — but this end of the kitchen is all about utility. The recessed shelves hold just the things that are used frequently, and clutter is kept off the counters around the sink. But the flowers and small artwork make the clean look feel deliberate.
5. Think about all the views.
If your kitchen has multiple entrances, think about how each of them will look. This is the view from the dining room, and it really feels like an extension of that space. We especially like that there is plenty of artwork included on the built-in shelving that's visible from the dining room; it makes the home feel more cohesive.
Published: Sep 11, 2015