5 Steps for Getting Your Fridge Ready for Thanksgiving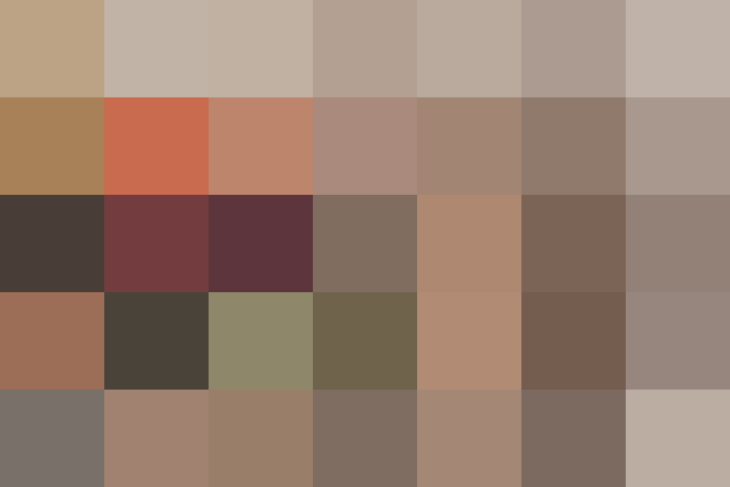 With Thanksgiving just over a week away, it's time to get your refrigerator ready for all that food. If you already have your turkey, it's probably hogging precious real estate in your freezer. You'll need to thaw it in your fridge and you may want to brine it (which may require even more space). You'll definitely want room for side dishes and pies, too — and let's not forget the bubbles.
The point is, this may be the fullest your refrigerator will ever be all year, so you want to make sure you have enough space. Here's how.
1. Take everything out of your refrigerator.
And I mean everything. There is no better way to see exactly what's lurking in your fridge than to take it all out. This may take some time, so it's a good idea to unplug your fridge to save energy.
Once you've done that, it's time to assess: Throw out anything questionable, consolidate your eggs into a single carton, and check to see if there are non-perishables that can be stored in your pantry.
2. Clean your refrigerator.
Now that you've removed and sorted the contents of your fridge, it's time to give it a good clean. I like to take out all my drawers and shelves and wash them separately, but it really depends on how dirty your fridge is.
3. Make room for your turkey.
At this point, you're almost ready to start putting things back in your fridge, but before you do so, consider your turkey. If you're planning to brine your turkey, figure out what you're going to brine it in (see above: my stockpot as brining vessel) and use it as a proxy. You may need to move shelves and drawers out or even remove them completely depending on how big your bird is.
4. Put food back with intention.
As you're putting things back into your fridge, think about the things that you'll want easy access to — butter, for example, and bubbly — and those you probably won't need. Arrange your food strategically and you won't need to take everything out just to reach that one ingredient all the way in the back. (A lazy Susan is also a good solution.)
At this point, you may still be short on space, in which case, it's time to get a little creative. Binder clips (yes, binder clips!) can be used to stack your bottles and to hang bags in an orderly fashion. You may find under-the-shelf storage is a smart solution — or go for something a bit more resourceful: Use an empty crate to corral your produce. And remember that if you have a cooler, you can create more space by using it as beverage central.
What are your best tips for getting your fridge ready for Thanksgiving?
We support our readers with carefully chosen product recommendations to improve life at home. You support us through our independently chosen links, many of which earn us a commission.
Published: Nov 16, 2016