5 Smart Strategies for Packing a Better Salad for Lunch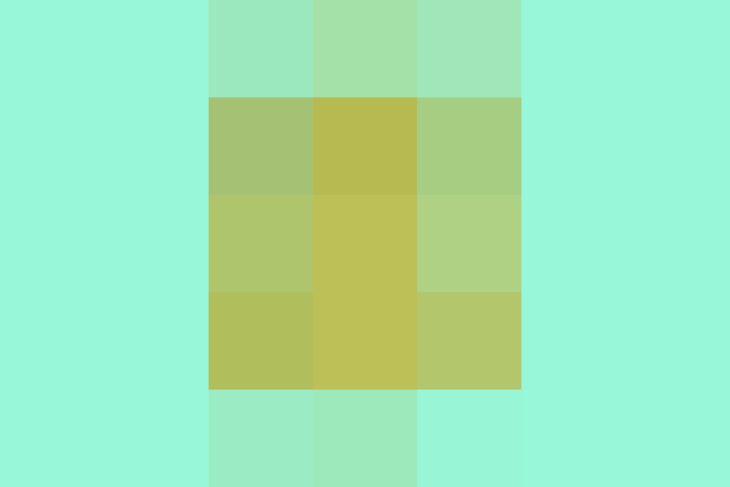 A good lunch salad hinges on far more than its ingredients. Sure, they bring the flavor factor, but just as important (maybe more so) is how you pack them together. This can be the difference between a sad, soggy lunch and one that totally makes your coworkers jealous.
1. Use large, light containers for packing.
Let's all agree that it's time to ditch the Mason jar for packing salads. It looks nice, I'll give you that, but it's just not practical. In addition to the fact that it's heavy to cart around, it doesn't hold enough food to really fill me up. Instead, go for a larger, lighter container (I like some of the Tupperware-style options). It holds more food, doesn't pack the ingredients together so tightly, and best of all, makes your salad so much easier to mix together.
2. Skip the wimpy greens.
When prepping a week's worth of salad, choose your greens wisely. While arugula, spinach, and lettuces make a lovely salad, they don't hold up well for the long haul. Avoid a sad salad with wilted greens by using heartier alternatives. Try sturdier greens, like kale, chard, cabbage, or collards, or skip them all together and use broccoli slaw, shredded carrots, kohlrabi, or beans.
3. Pack your greens right.
Don't let soggy greens get your salad mojo down. By adding greens last to your lunch container, they'll stay fresher with less chance of getting soggy. But when prepping bigger batches for a few days out, consider keeping the greens in a separate container or bag, and then add them to your salad when you're ready to eat.
4. Cool grains quickly before packing.
While whole grains like farro and rice are sturdier and hold up longer than salad greens, they can turn mushy when packed too soon after cooking. To keep your grain salad going strong for the long haul, spread the grains in an even layer on a baking sheet and chill immediately after cooking. This quick cooling will help grains maintain their bite and firm texture.
5. Keep dressing doubly sealed to prevent spills.
Don't fall victim to a leaky dressing container: it's messy, unfortunate, and most of all, totally avoidable. Some containers are made with a divider, which is ideal for dressing storage. My favorite method is keeping dressing in a tiny (about two-ounce) resealable container, and then stashing that inside the larger container with my salad. That way, if there are any leaks, they go straight into my salad.
Sturdy Salads Worth Packing for Lunch
Published: Jun 13, 2016