5 Essential Habits That Make Grocery Shopping Easier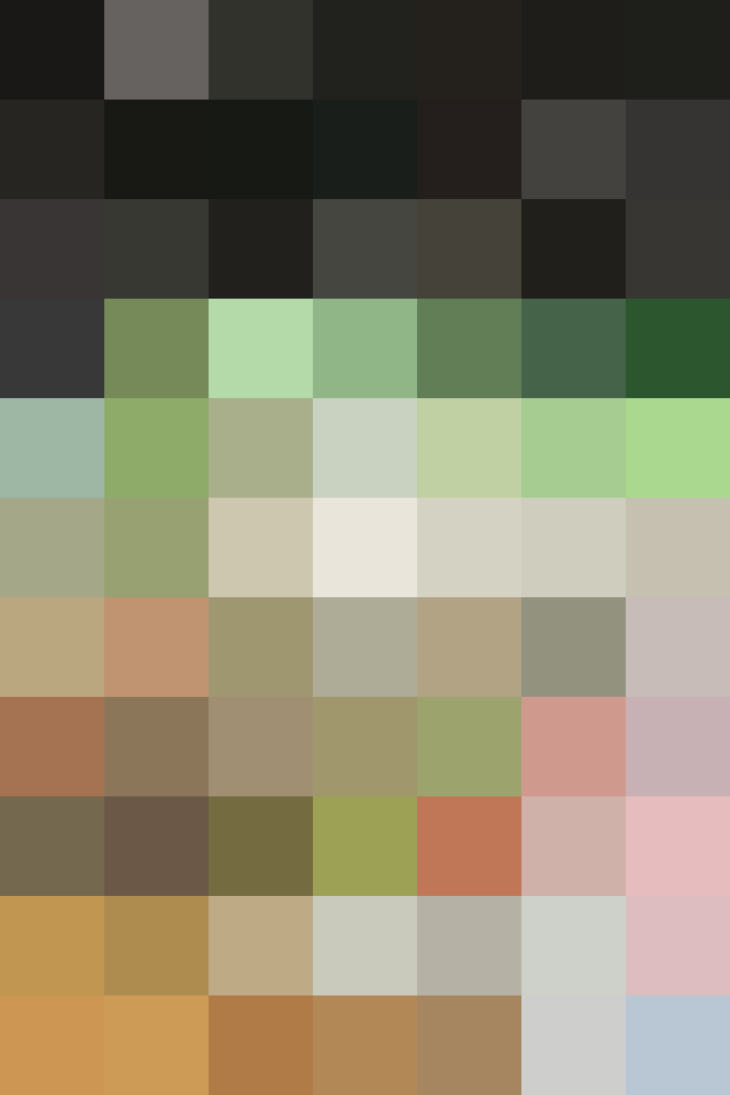 Whether you love it or hate it, grocery shopping is an inevitable chore. If you want to eat (and I'm assuming you do!), it has to get done. Truth be told, I don't mind it that much. Well, actually, I kind of enjoy it.
I haven't always felt this way, though. What made grocery shopping easier, faster, and less stressful was ensuring my routine always included five simple habits. Some of these may feel obvious — but tell me, do you always do them? Getting consistent with these five habits has made a big difference for me!
1. Create a realistic game plan for your groceries.
This sounds like a given, but it's easy to skip making a thorough plan before going to the store. What does the week ahead look like for you? Consider your schedule: How many meals will you be eating at home? Do you pack your lunch? Also, pick out dinner recipes or set up a meal plan, and check to see which ingredients you may need to buy. Double-check the staples you take for granted. Take the time to think through your meals and how each purchase will be used.
Knowing what you are going to cook that week before going to the store will help you be more efficient, save money, and reduce potential food waste.
2. Always bring a shopping list!
I cannot go to the grocery store without a list! It doesn't matter if I need to buy three things or 30 things — I need a list. I like to think I have a good memory, but if it's not on the list, there's a 99% chance I'll forget to buy it, only to end up back at the store the next day.
You probably have 100 things on your mind, so going to the grocery store armed with a list is a simple way to ensure you get everything you need. Plus, it will help save you time and money. (How do you create your shopping list? Some of us here at The Kitchn like pen and paper; others of us use apps on our phones.)
3. Organize your list by the aisles in the store.
This little trick has done wonders to speed up my grocery shopping trips! Even if you don't know the exact layout of the store, you can still group similar items together. A more organized list will save you time from going back and forth between sections.
You made that list for a reason, so stick to it! The other reason I always take a list with me is because it keeps me honest. Having a list helps me avoid impulse shopping and spending extra money.
It's so easy to get swayed by displays and samples, but if those things aren't on your list, you probably don't really need them. If you really want that package of Mallomars, put it on your list for next week. Chances are you'll have forgotten about it by that point (and if not, you really should get them).
5. Go shopping at off-peak hours.
I realize that not everyone's schedule works with this, but if you can go to the store at off-peak hours, do it. This has been one of my biggest grocery shopping sanity-savers.
I avoid the grocery store on weeknight evenings, as well as Sunday afternoons, at all costs. My favorite time for grocery shopping is first thing in the morning. Even on weekends, the store will be a lot less crowded, the shelves fully stocked, and the lines shorter; and once you get home, the rest of the day is yours.
What are your best tips for making grocery shopping easier?
We support our readers with carefully chosen product recommendations to improve life at home. You support us through our independently chosen links, many of which earn us a commission.
Published: Feb 4, 2015