5 Reasons I Organize My Cookbooks by Color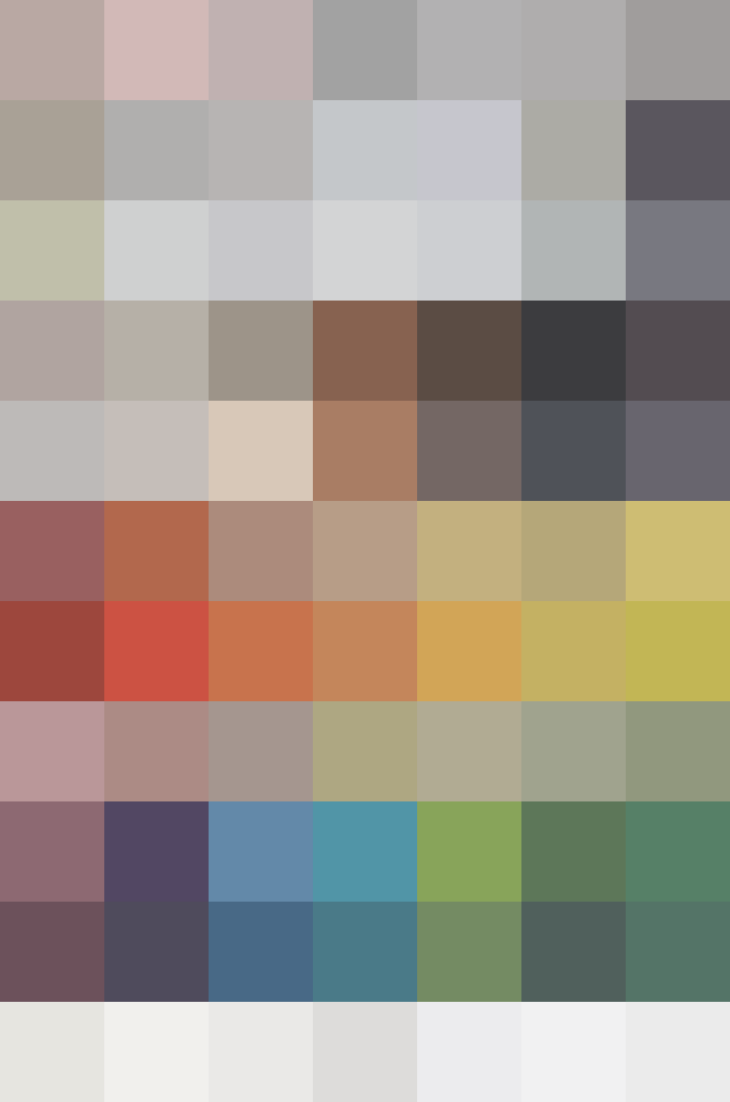 It starts out innocently enough. At first, a few cookbooks on the kitchen or coffee table, piled up after a search for the best waffle recipe, dinner party menu, or that barbecue rub that's so much better than the others. Then, one or two make it onto the bedside table, another winds up in the hallway amidst the stack of magazines and mail, and before you know it one gets shelved among the novels and, the next time you need it and can't find it, you become convinced that a friend "borrowed" it.
If this sounds familiar, it's time to get those cookbooks back into some semblance of order. You could line up your cookbooks thematically, by author, or even by most frequently reached for — or you could follow the rules of Pinterest and organize them by color.
Here are five reasons I let the rainbow be my guide.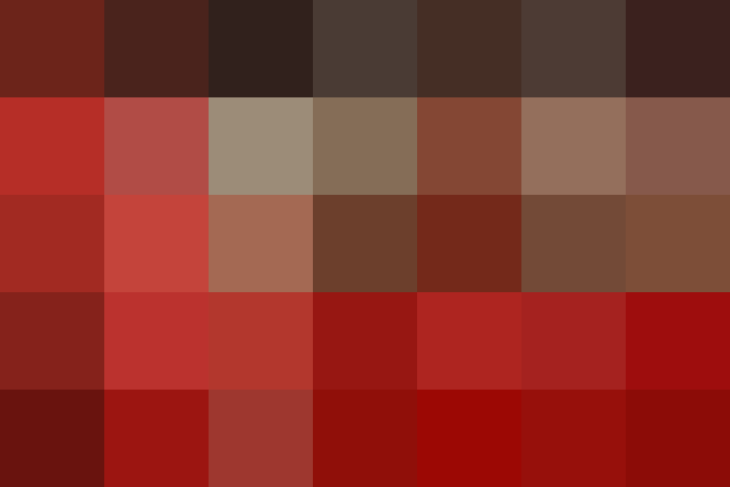 1. It makes cookbooks easier to find.
When I first reorganized my cookbook collection by color, I assumed that it would be wholly impractical and difficult to find things. I've actually found the opposite is true. I realized that, as a visual person, even when my books were organized thematically, I searched for them based on the look of the cover and spine. Now that they're organized by color, the visual scan is even easier.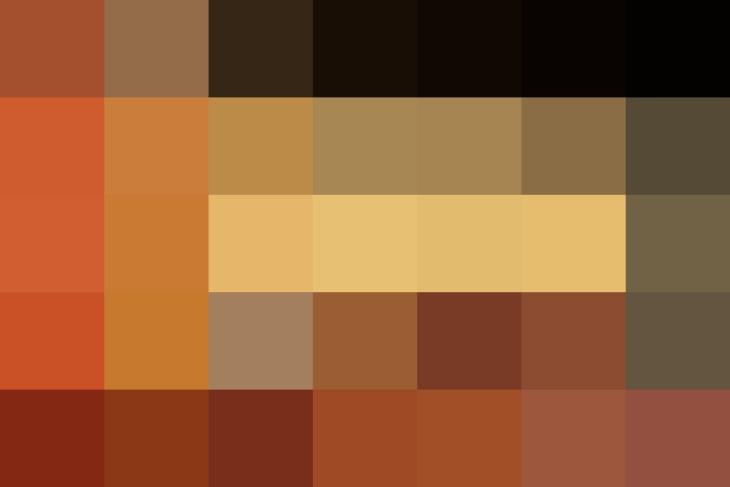 2. It shows off your cookbooks to their best advantage.
In an era when many of us are doing more and more of our reading online or on e-readers, cookbooks have staying power as physical volumes with a lush presence. Whether their covers are beautiful photos printed onto dust jackets, minimalist embossed canvas, mesmerizing hand lettering, or illustrated artwork, the medium remains an arena that is fully tactile and present, as much about the visuals it presents as the content of the narrative or even the recipes within.
In fact, so much work and talent goes into the production of each cookbook that we should appreciate them as design objects as much as we do for their content. Arranging books by color isn't a gimmick; it's a chance to allow the aesthetics of one cookbook to converse with those of another, all of that beautiful work in dialogue.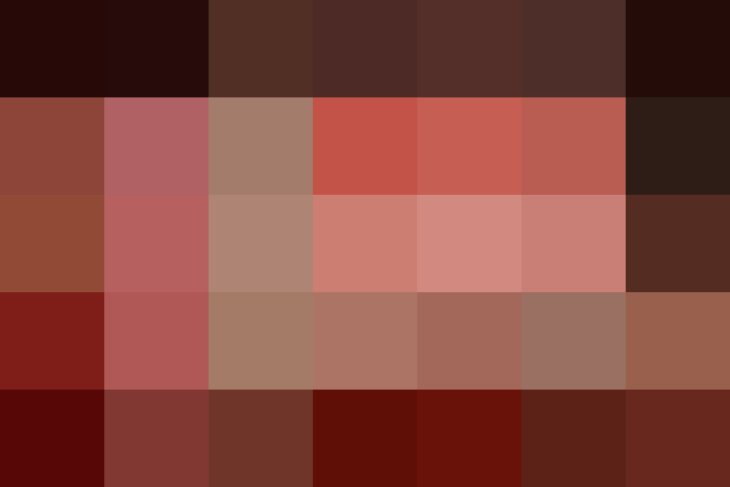 3. It allows you to show off your cookbooks.
Be honest. How likely are you to cook that recipe from the Michelin-starred tasting-only restaurant whose cookbook you own? Even ambitious home cooks aren't likely to take on restaurant-style tweezered dishes more than occasionally, but if Faviken has taught me nothing, it's that some books are worth having on hand for the ideas they represent, not the frequency with which we cook from them. Organizing my cookbooks by color allows me the space to pop out showcase books based on their design so they don't get lost in the mix — even if I'm not routinely reaching for them.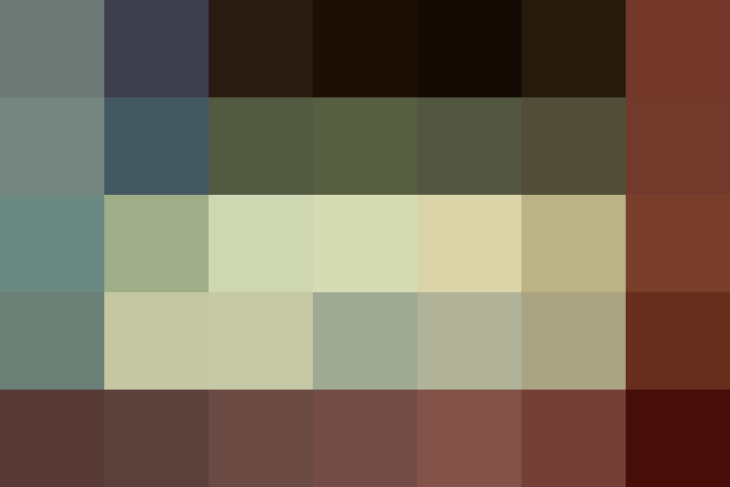 4. It improves your relationship with your books.
Books in pink are both dainty (Apples for Jam) and raw (A Girl and her Pig), books in red are rustic (Recipes from an Italian Summer) and stick-to-your-ribs (Pierogi Love), and books in black are intimate (The Kitchen Diaries) or even secretive (Death & Co.).
Arrange your books by color and you'll begin to see these themes, and maybe even a joke or two. Maybe you don't find it funny, but I think it's charming the way that Mrs. Rorer's New Salads (for Dinners, Luncheons, Suppers, and Receptions), copyright 1912, is nestled up next to Rich Landeu and Kate Jacoby's Vedge: 100 Plates Large and Small the Redefine Vegetable Cooking in the green section — both written in Philadelphia, almost exactly 100 years apart, and each claiming a new way to look at vegetables.
It's nerdy and bookish to smile at cookbooks this way, but if I had shelved the vintage books apart from the clean-eating volumes, I never would have noticed the connection between the two.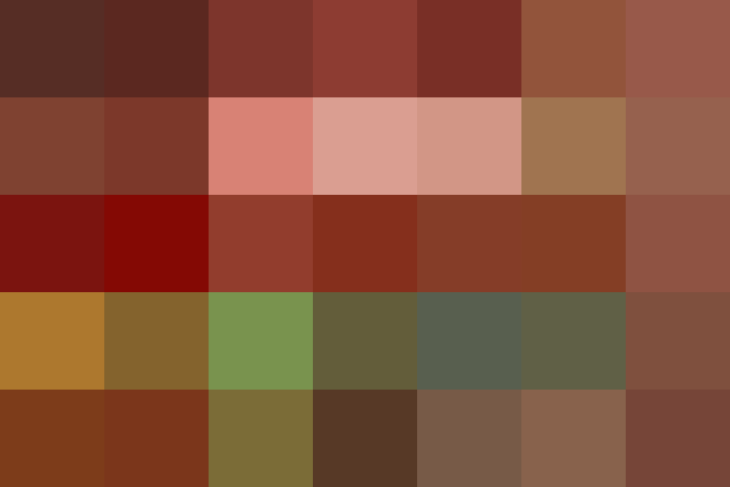 5. It makes a cohesive collection, beloved and beautiful.
Busy days mean that I walk by my bookshelf on the way to and from my kitchen without pulling a book down nearly as often as I would like. But every single time I walk by, glance over, and see the beautiful spectrum of my books — the first editions, the latest additions, and the beat-up ones I thrifted in college and still cook from today — I see the bands of color and they make me smile. Organizing them this way allows me to see them not just as books on a shelf, but as a cohesive whole, a beloved collection filled with delicious potential.
How do you organize your cookbooks?
Published: Aug 4, 2016