5 Reasons Cheese Curls Are Better than Cheese Balls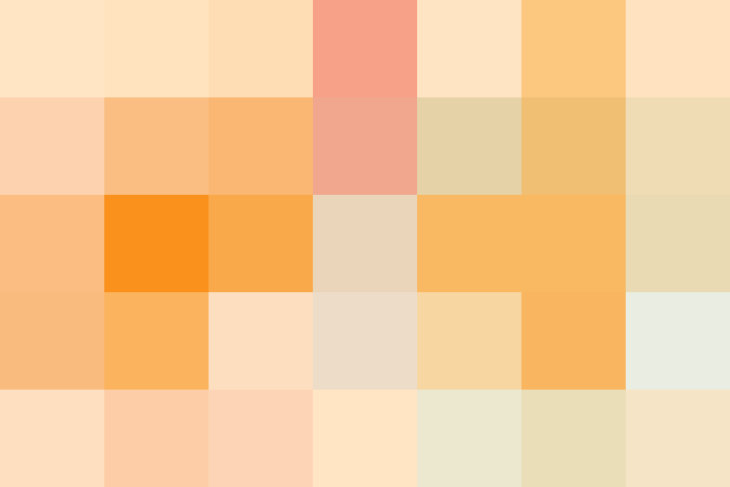 When it comes to selecting a bright-orange, synthetic cheese-covered cornmeal snack with which to fill your bowl, there really is only one choice: cheese puffs. Although, indeed, there are some cheese ball enthusiasts out there, I contend that a puff-centric Super Bowl party will be vastly superior to one in which those little orbs run rampant.
So lick the powder off your fingers, and read these five reasons why puffs outscore balls every single time.
1. Doodles are easier to grip.
Eating a cheese ball isn't natural. You either have to slowly feed one at a time into your mouth, gobble a fistful at once like an animal, or hold on to it while nibbling like it's the world's tiniest apple. None of these options are very dignified! Enter: the cheese puff. Each one is long enough that you can hold one end while eating the other, and finish the whole thing in two easy bites.
2. There's more cheese powder to lick off your fingers.
What's the best thing about puffed cheese snacks? It's not the taste, texture, or mascots (sorry, Chester Cheetah) — it's the orange powder that invariably sticks to your fingers. And when it comes to the puffs-versus-balls debate, the puff's greater surface area equals more artificial cheese to lick off.
3. There's a greater variety of puffs.
Cheddar, white cheddar, honey BBQ, extreme, and something called "queso habanero" — those are just a few flavors from one brand of puffs. Now, what about cheese balls? Oh yeah, there's "cheese ball" flavor, and white cheddar … if you can find it.
As any South Park fan can tell you, snack-loving brat Cartman loves "Cheesy Poofs," which are a variety of cheese puffs. He loves them so much, in fact, that he wrote a whole song about them. If you can't trust Cartman when it comes to junk-food eating, who can you trust?
5. Those giant vats of cheese balls are a bit extreme.
I don't know about you, but I just can't bring myself to buy something edible in a giant plastic bucket. Even if cheese puffs came in a bucket (and they don't, for good reason!), I wouldn't buy one. Snack food should come in a vacuum-sealed bag the way Mother Nature intended!
Agree or disagree? Hash it out in the comments! (Although I'd prefer if you agreed with me!)
Published: Jan 26, 2017