5 Mexico City Street Foods You Need to Eat (& Where to Eat Them)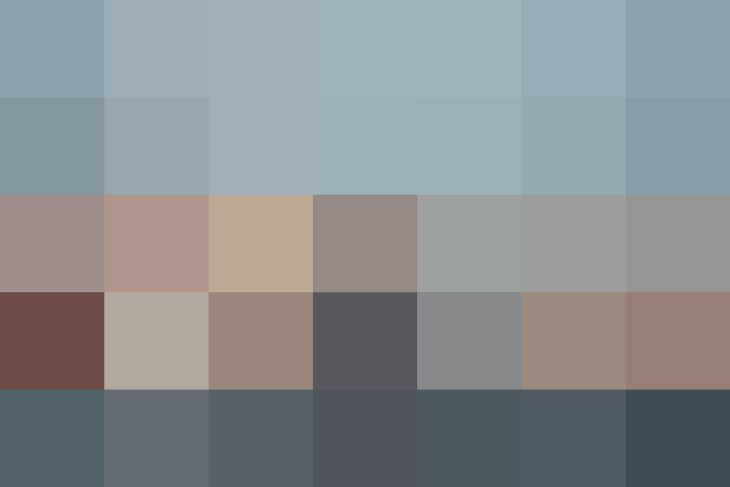 Over the past year, I've taken three trips to Mexico's vibrant, chaotic capital city. My reasons for such frequent peregrinations can basically be boiled down to one ultra-compelling factor: the food. And while you can certainly dine well in fancy establishments, street food is an essential part of any visit to CDMX. The skilled cooks who prepare the tacos, tortas, and everything else are veritable masters of their art, often boasting years or even decades of experience making their one signature dish.
It's no exaggeration to say that it's tough to walk even a few meters without encountering a stall peddling freshly squeezed fruit juices; super-loaded sandwiches; or any kind of treat made with masa, the mother corn dough that's used to create tacos, tamales, and many other indigenous treats.
So, what you should eat — and where? Definitely look for these five iconic street foods the next time you visit CDMX. Although they can be found in other Mexican metropolises, these snacks either originated in Mexico City or have become so ingrained in the food culture there that they've come to be ubiquitous.
Read on — and prepare to be hungry.
5 Mexico City Street Foods Everyone Should Eat
Hands-down my favorite street food in all of Mexico City, tlacoyos are eye-shaped discs of blue corn masa stuffed and then cooked on a comal, a large, open-air griddle. Said to have been created by the original Nahuatl-speaking inhabitants of Toluca, a town that lies about 40 miles west of Mexico City, the snack has barely changed since Aztec times — and it's not hard to understand why.
Filled to order with your choice of chicharron (braised pork belly), requesón (a fresh Mexican cheese almost identical to ricotta), or haba (mashed fava beans, my personal favorite), the hot, crispy cakes are then topped with either grilled strips of cactus paddles (nopales) or cooked wild spinach (quelites), showered with grated cotija cheese, and drizzled with either hot red or mild green salsa.
Delicious, filling, and incredibly cheap — the going rate for one is 12 pesos, or about 70 cents — tlacoyos are what I look for when I'm out strolling the streets and need some fuel to keep me going.
Where to find them: You'll see tlacoyos all over town, cooking on comals that are also loaded with quesadillas and sopes, two other types of masa-based snacks. But a good bet for street food of all kinds is to exit the number 9 metro line at Chilpancingo in the Condesa neighborhood and browse among the dozens of excellent and well-patronized stalls there.
Any trip to Mexico City will be characterized by lots and lots of taco-eating. You'll see the popular street food everywhere, stuffed with a variety of fillings and running the gamut from super cheap to slightly more upscale. And you'll immediately notice the city's many tacos al pastor vendors, their gyro-like spits loaded with layers of seasoned pork and crowned with a peeled pineapple whose juices caramelize as the meat roasts.
When you order a taco (or three, or five — al pastor tacos are teensy-tiny), the cook will wield a long knife and expertly slice a few thin shavings of meat, plus a few slivers of warm pineapple, into an awaiting corn tortilla, and top it with chopped white onions, cilantro, and a little salsa. The method of cooking the pork, as well as the seasonings that flavor it, is said to have been brought to Mexico by Lebanese immigrants, who arrived in the country in large numbers in the late 19th century.
Where to find them: El Tizoncito, a 17-location-strong chain, claims to have invented the taco al pastor in 1966; while that claim seems patently false, what is true is that the restaurant offers a solid rendition of the dish — and is also easy to find no matter where you happen to be in the city. I also like El Huequito, a small, family oriented restaurant in the city center that opened in 1959 and demonstrates a mastery of the form (Calle Bolivar 58).
An ingenious batch-cooking idea that seems to have originated in Mexico City, tacos de canasta literally means "basket tacos." They are pre-prepared tacos layered inside a large sealed container — typically a (clean) plastic trash can — that are, pun intended, dirt cheap and surprisingly tasty.
Perfect for on-the-go street vendors in the city, many of whom travel by bike, the filled tacos are made at home, then nestled inside their "basket," which has been insulated with layers of cloth, plastic, and butcher paper. Over the next few hours, as the vendor travels to his stall and sells the tacos, they lightly steam and stay warm inside their container.
Although wholly different in nature than made-to-order tacos, they're quite satisfying; available fillings usually include potato, refried beans, and chicharron, and they're served with cilantro-heavy salsa verde. This is the snack to look for if you're hungry on a budget: one taco usually costs around 6 pesos or 30 cents.
Where to find them: Tacos de canasta are ubiquitous along city streets, at open-air markets known as tianguis, and even in many metro stations. One of the most well-known locations, Los Especiales, is located just down the street from the city's impressive main plaza, the zocalo; at lunchtime, it's always packed with tourists and locals (Av Francisco I. Madero 71).
Even a cursory stroll around Mexico City will quickly teach you that pretty much any cut of meat — eyes, brains, tongues, tripe — can be stuffed inside a taco, but one filling that's tough to find in other parts of the country is suadero, a cut of beef that's taken from the upper part of the cow's rear leg, near the belly.
Fatty and, frankly, a little tough, it's an off-cut that the city's taco masters wrangle into submission by marinating it, chopping it, and giving it a hard sear on the comal. The browned, crispy pieces of meat are reminiscent of a beef version of carnitas; topped with chopped white onion, cilantro, and a squeeze of fresh lime, they're downright delicious.
Where to find them: Suadero is an option at most of the street-side taco vendors you'll come across in the city. For a sit-down version in tourist-friendly Polanco, try the tacos from the self-named "King of Suadero" at El Rey del Suadero (Avenida Horacio 206).
Even eaters with a passing knowledge of Mexican food will be familiar with tamales, those steamed, corn husk-wrapped pockets of masa stuffed with pork, chicken, or cheese. Ideal for on-the-go eating — they even come in their own biodegradable wrapper — tamales are a part of daily life in Mexico City, where commuters typically grab them for breakfast on their way to work.
On street corners everywhere, you'll see vendors with deep aluminum pots of different sizes. The biggest ones contain several varieties of tamales including chicken stewed in green or red salsa or cooked in mole poblano, the famous thick brown sauce flavored with cocoa.
The smaller pots contain atole, a hot corn-based beverage that's sweetened with unrefined sugar and flavored with cinnamon and vanilla. Pick up a tamal and a cup of atole and you'll have a healthful, filling breakfast that sustains many of the city's residents.
Where to find them: Tamales and atole are street food through-and-through, made at home by cooks and carted out into city streets in the wee hours of the morning. If you're out and about at breakfast time, look for vendors who attract a crowd; by 11 am, though, most will be sold out.
Published: May 6, 2016