5 Lessons I Learned About Small-City Travel from Pittsburgh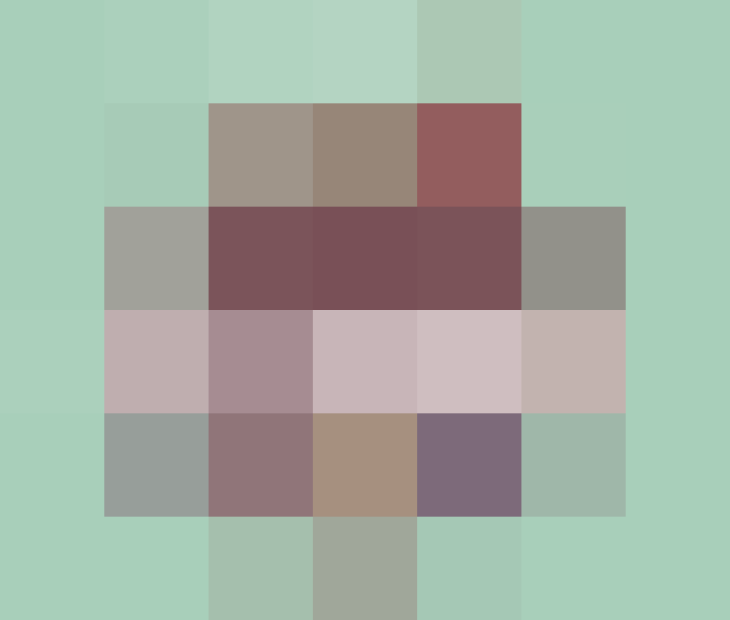 "Pittsburgh? Are you kidding?"
That's what my sister said when I told her my boyfriend, Mike, and I were planning a vacation to the Steel City last fall. Her reaction is understandable; most people associate the word "vacation" with tropical getaways, lavish accommodations, or off-the-grid immersions in nature. Few people imagine a car ride to a small city five hours west of our home in Philly. But we did it — and it ruled. Here's what what we learned from our trip.
I'd never been to Pittsburgh, but we had heard rumblings of its up-and-coming food scene and industrial cool. But it wasn't just the city's new vibe that played a part in our decision.
Just as food is trending toward the artisanal and local, so should our vacations — at least I think so. It's less stressful, there's no language barrier, and you don't need to do a whole lot of research beyond Yelp and crowdsourcing on Twitter.
Our budget was another factor: We wanted a getaway that wasn't going to bleed us dry. That meant somewhere we could drive to, and also a destination where the lodging was reasonable.
Here's how the trip went and what we learned about traveling to small cities.
5 Lessons About Small-City Travel
1. Small cities are wallet-friendly.
Expensive meals and astronomically priced housing arrangements seem to go hand in hand with vacations to bustling cities or tropical destinations. The meals in Pittsburgh were affordable (and delicious), as was our adorable boutique hotel downtown.
2. There are cool things everywhere in America.
So, the hype about Pittsburgh is real. During our trip, we went to the Andy Warhol museum and popped in on a tasting at Wigle Whiskey, a small-batch craft whiskey distillery in the Strip District. We walked along the riverfront and chatted with baristas to get their take on the local scene, stopping every few blocks to nibble on a donut or grab a drink. At night, we sipped Moscow Mules on a lively rooftop bar, letting the wind whip our hair around as we looked down on the city below. Then, we headed to William Penn Speakeasy, a 1920s-themed bar hidden in the basement of the Omni Hotel. We sank into the plush, red chairs and enjoyed two rounds of white whiskey Manhattans.
3. The people are really nice.
The people we met were excited to tell us all about their city's hidden gems: the restaurant with the fusion tacos, the cafe that served Intelligensia coffee, the best brunch with the most tasty shrimp and grits. I want to go vacation in a city where people are excited to share slices of their life, where I'm not made to feel like a tourist and the city is a pricey gift to unwrap. Visiting Pittsburgh, it became more about discovering a town on its own terms — not about paying a lot of money to feel pampered.
4. The connections continue back home.
Another cool thing about vacationing in a smaller city is when you meet someone from those parts when you get back, you can talk shop. You connect over the local flavor, like the amazing hash browns at the one diner in town or the incredible craft beer scene. You see his or her eyes light up when talking about their hometown, and you understand why on a visceral level. Because when you know their home, you understand that person a little better. You just don't get that kind of reaction when you go on vacation to somewhere huge and faceless.
5. Small cities are just easier.
I've been all over the world — from Italy to Australia — and so much about the vacation process was stressful. The hassle of dealing with flights, my fellow irritable travelers, the anxiety of not knowing where you'll eat or what you'll do once you get to a new, intimidating city. Will people be nice? Will they be helpful? Or will we be swindled, as people sense we're not from around there? Rolling into a smaller city, none of those things were an issue. It was truly chill — just what I've always wanted in a getaway.
Now me and my guy are all about traveling to smaller cities. While everyone posts pictures of themselves digging their toes into the sand of a random beach or playing slot machines in Vegas, we'll be finding peace a mere car ride away.
Do you have favorite small cities you've enjoyed on day trips or vacations? Tell us!
We support our readers with carefully chosen product recommendations to improve life at home. You support us through our independently chosen links, many of which earn us a commission.
Published: Jul 4, 2016