5 Easy Extras for the Lunch Bag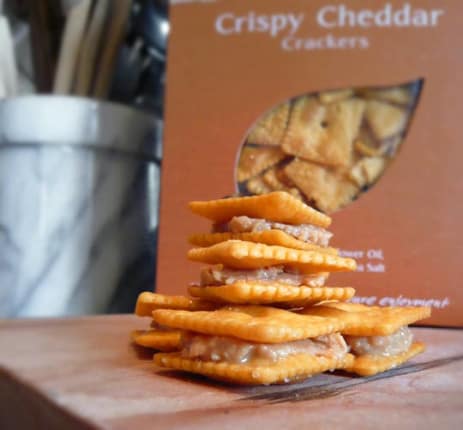 When I was little, there was a formula for school lunches: main course, fruit, and a Third Thing. Bento boxes and the expanding palates of modern children have challenged the status quo, and lunch looks different these days. On a busy week, though, we fall back on the formula for our three boys, making a sandwich for each one and letting them choose a piece of fruit and a Third Thing on their own.
As an aside, the Third Thing has always annoyed me a little. At home, we rarely offer more for lunch than one plate of food, perhaps a piece of fruit if they crave something sweet after the meal. But the Third Thing? Strictly for the brown bag.
In a pinch, these are some lunch bag bonuses we can always make.
Homemade trail mix. The advantage to this one is that it uses little bits of things left in the pantry that can't be used for anything else — a few raisins, a handful of sunflower seeds, or banana chips — and the children can mix it themselves from ingredients I leave on the counter.


An artichoke. Baby artichokes are ideal, because they don't have a prickly choke in the middle, and children aren't allowed to have knives at school, a good thing, in my book.


Bite-size homemade peanut butter and cheese crackers. This was one of my favorites when I was little, consolation since my mother refused to buy the pre-made, packaged version. They are much, much better than the pre-made packaged version.


Another piece of fruit, because gosh darnit, you can never have too much fruit!


Homemade cereal bars. You can put these together in minutes the night before, tossing in whatever you like in terms of nuts and dried fruit. I don't use a recipe, but this is more or less what I do. I vary the nut butter, the sweetener, and the add-ins, depending on what's in the pantry.

Do you add a "third thing" to your lunch or your little ones' lunches? What kind of snacks do you like in your lunchbox?
Related: 15 Homemade Snacks for the Lunchbox
(Images: Anne Postic)