4 Key Lessons to Steal from This Jaw-Dropping Kitchen Remodel
Even if you aren't planning a kitchen remodel anytime soon, it's always fun to look at real-life makeovers. And it's even more fun when there are practical lessons that you can steal for your own place — either in the short term or down the line eventually.
Take this kitchen, for example: What once was a dark, dreary, and dated space is now an open, refreshing kitchen full of life and joy-inducing design moments. Plus, there are four key lessons you can take away and apply to your own space.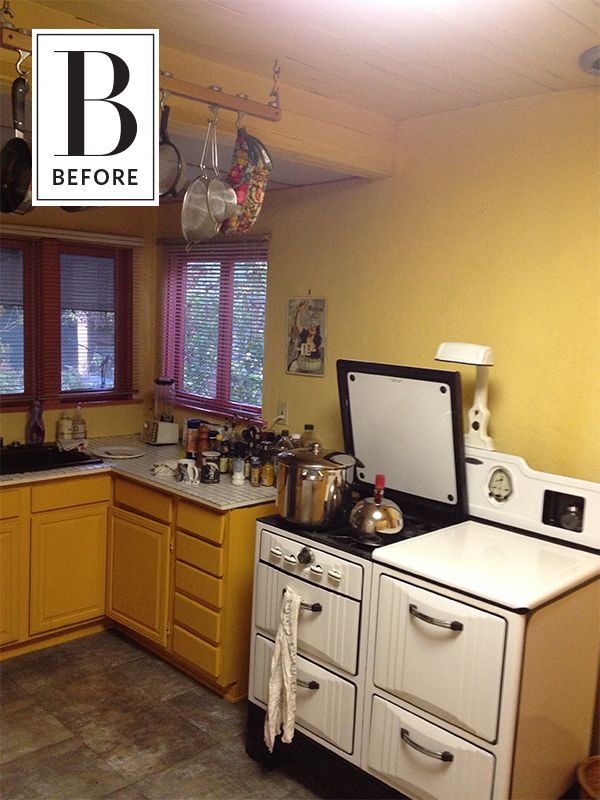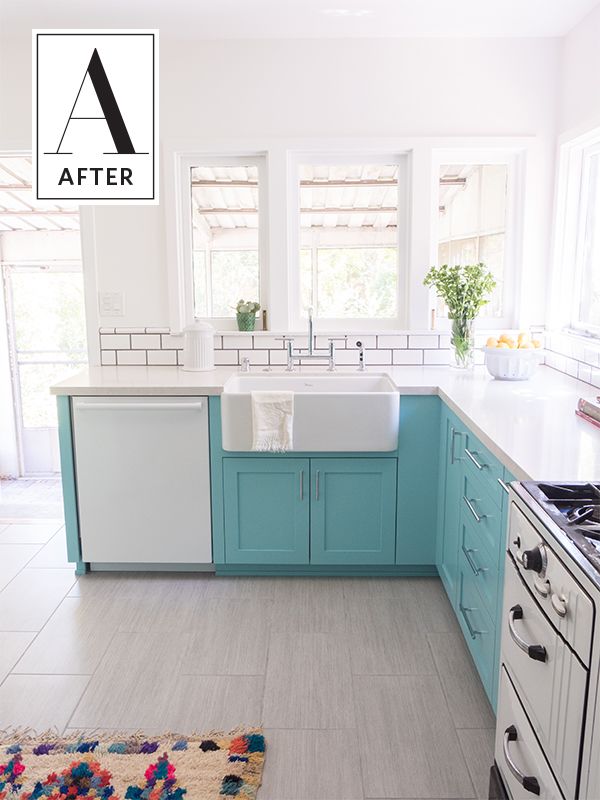 Designed by Jessica McClendon of Glamour Nest, this Los Angeles kitchen has many takeaways, but I want to specifically talk about the following four, which you could totally borrow for your own kitchen (whether you're thinking of remodeling, or just sprucing up!).
1. Colorful cabinets are always a good idea.
If these bright blue lower cabinets don't grab your attention, then I simply can't help you. These beauties are so fresh, and when met with the crisp white of the upper cabinets ... magic happens! A full wall of this poppy blue might be a bit overwhelming, but Jessica was smart to limit the jolt of color to the bottom half of the cabinetry.
2. There's always room for a bit of vintage.
Nothing warms up a modern space more than some throwback touches. In this case, the star is that killer vintage stove, which appears to be the only thing that remained from the original kitchen. It's the perfect juxtaposition to the sleek hardware and punchy cabinetry, and adds that touch of je ne sais quoi every interesting room needs.
3. A contrasting backsplash takes a standard look to the next level.
Simplicity is really the main ingredient in this sweet space. But when it came to the backsplash, the use of a dark grout with white tile added an element of warmth and interest to the otherwise safe design choice that is your standard subway tile.
4. Rugs have a space in the kitchen.
The eclectic textured rug adds the perfect amount of character and playfulness the kitchen needs. The plush, nubby ground and unexpected print keep the space from feeling too serious or sterile.