3 Cheesy Recipes for Your Game-Day Bash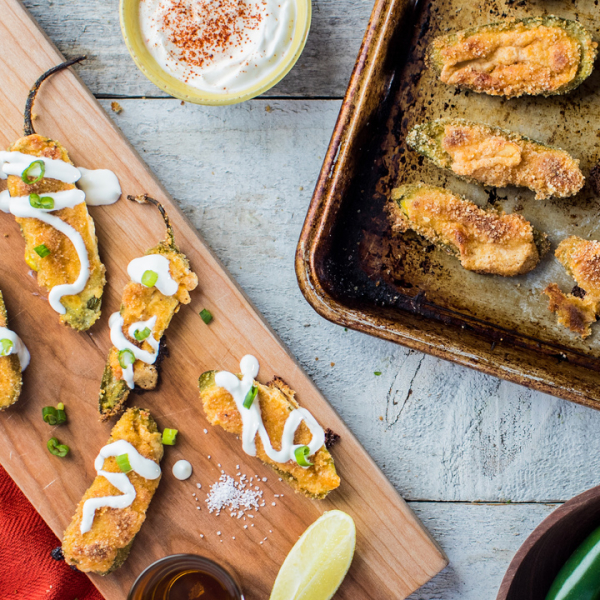 (Image credit: Cabot Creamery Co-operative)
Buffalo wings get a lot of play around the big game, but come halftime, you'll find us at the other end of the buffet table, scooping improper amounts of queso fundido onto our plates. (We're kidding, of course—there's no such thing as an improper amount of queso fundido.) Our game-day parties are heavy on the stuff that everyone really wants: melty, gooey, cheesy apps.
Now obviously, if you're going to make the world's best cheese apps, you have to use the World's Best Cheddar. We go right for Cabot cheese, which is owned by a co-operative of 1,100 farm families throughout New England and New York. The Cabot farmers raise happy cows because happy cows produce rich, buttery milk that becomes cheese that wins awards year after year. Which all makes Cabot cheddar the MVP in these three deliciously cheesy recipes.
You know what? You should really just double this one. They're going to move at the party. (Or before it. You saw nothing.)
Ingredients
12 jalapeño peppers, about 2 ½ inches long
4 ounces Cabot Alpine Cheddar, Cabot Mild Cheddar or Cabot Sharp Cheddar, grated* (about 1 cup)
3 ounces Cabot Premium Cream Cheese
¼ teaspoon garlic powder
¼ teaspoon ground chipotle pepper
2 large eggs
⅔ cup unflavored dry bread crumbs
½ teaspoon salt
3 tablespoons Cabot Sour Cream, plus more for dipping
2 tablespoons milk
2 scallions, sliced
Directions
Preheat oven to 325°F. Lightly oil a baking sheet and set aside.
Cut peppers in half lengthwise; scrape out and discard the seeds.
In a small bowl, mix together cheddar, cream cheese, garlic powder, and chipotle pepper; fill each pepper half with some of the mixture.
In one bowl, lightly beat eggs until combined and frothy. In another bowl, stir together bread crumbs and salt. Roll each filled pepper first in egg, then in bread crumbs. Line up on a baking sheet.
Bake until tender and browned, about 30 minutes. Whisk 3 tablespoons sour cream with milk. Drizzle over the poppers and sprinkle with scallions. Serve warm, with an additional sour cream for dipping.
*Spice things up by swapping in Cabot Chipotle Cheddar or Cabot Habanero Cheddar! Just omit the recipe's ground chipotle pepper.
---
Savory and spicy with the sweetness of caramelized onion, this mega dip will go fast. Maybe everyone should get their own bowl?
---
Obviously you can't improve on mac and cheese.
Oh wait. You can deep fry it.
:drops mic:
Makers of the World's Best Cheddar—seriously, they've won every major taste award—Cabot can take your game-day spread to the next level. Plus, we love that the company is a co-operative made up of 1,100 families around New York and New England. Winning is all about teamwork, right?
Check out the rest of Cabot's recipe ideas to get ready for the big game!
This post is sponsored by Cabot Creamery Co-operative and was created by the Kitchn Creative Studio.
Thank you for supporting the brands that make Kitchn possible.