20 Words and Phrases to Know Before You Watch The Great British Baking Show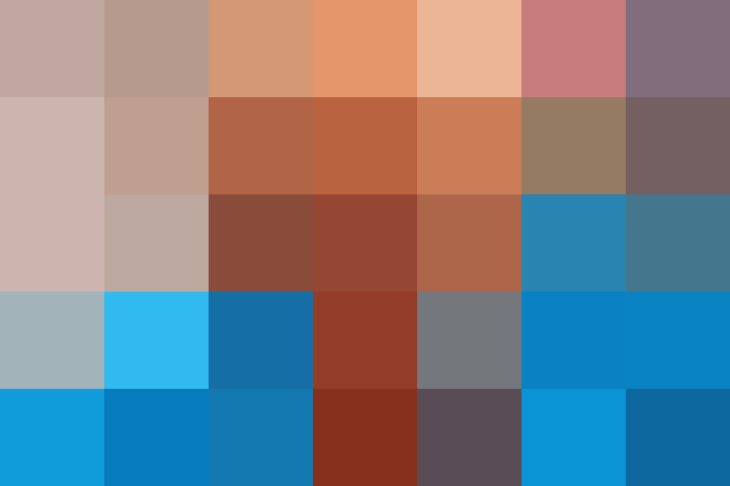 You say cookie, we say biscuit; you say plastic wrap, we say cling film; you say sponge and mean the thing you clean with, and we mean a lovely cake. The differences between American English and British (aka proper) English are myriad — and if you're planning to tune in to season three of the Great British Baking Show (which airs on PBS tonight), it's worth brushing up on a few key words and phrases.
20 Words and Phrases to Know Before You Watch The Great British Baking Show
A rolled, frozen dessert made from ice cream and sponge cake.
A shortcrust pastry topped with layers of jam, frangipane, and flaked almonds; no connection is known to the Derbyshire town of Bakewell, from which it gets its name.
Known in the U.S. as a checkerboard cake; the British version is a pink-and-yellow sponge cake covered in marzipan with either jam or icing accents inside.
This is sometimes the same as the U.S. (i.e., a dairy-based dessert); it may also refer to a hot dessert sauce made from custard powder, sugar, and hot milk and is usually served over sticky puddings (see below).
A finer sugar than granulated, but not as fine as confectioner's sugar.
A dessert made from stewed fruit encased in either whipped cream or custard.
11. Full English Breakfast
Fried eggs, bacon, sausage, mushrooms, black and white puddings, fried tomatoes, baked beans, and toast (see also: heart attack).
Pronounced pa-stee, a savory dish of meat and potatoes in a crimped pastry shell; traditionally identified with the county of Cornwall.
A synonym for dessert; can also be a savory dish (i.e., steak and kidney pudding).
Mary Berry's favorite word of praise — the "M" is often silent in her rendering.
Snicker-inducing dessert made from suet and dried fruit.
Desserts made from steamed sponge and covered (or injected with) syrups or sauces (most often treacle).
Tiered dessert made from sponge fingers, cream, fruit-in-jelly, and custard and lightly flavored with a liquor (usually sherry).
A light sponge cake, said to have been a favorite of Queen Victoria.
20. Women's Institute (WI)
Women's organization most closely identified with propagating the domestic arts in rural Britain.
Season 3 of the Great British Baking Show airs tonight, July 1st on PBS. Twelve amateur bakers test their mettle with Madeira cake, frosted walnut cake, and black forest gateau. Find your local schedule here.
Published: Jul 1, 2016