20 Things to Make for Dinner Without Heating Up the Kitchen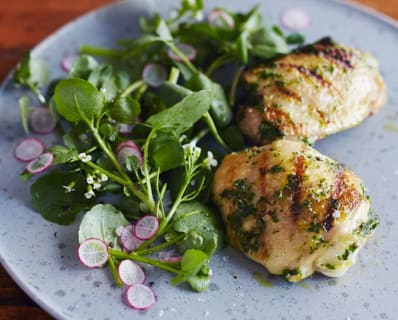 (Image credit: Lauren Volo)
I'll argue that I, more than many people, can attest to not wanting to heat up the kitchen in the summer months. That's because I live in a 600-square-foot apartment and even preheating the oven can kick our AC unit into high gear. So in order to survive, recipes that forgo these common cooking methods are the standard. Even if you live in a space larger than mine, I am sure you share a similar desire to keep your kitchen cool when the weather is stifling.
Here's what you're looking for. These 20 recipes skip the oven and the stovetop and instead lean on alternative cooking methods (or no cooking at all) in order to keep your kitchen (and you) cool as a cucumber.
On the Grill
Keep that kitchen nice and cool by bringing the heat outside instead. The grill can cook up a whole lot more than burgers and dogs — use it to cook juicy meatball kebabs, cauliflower steaks, and even pizza.
In the Slow Cooker
While you may think the slow cooker is only useful in winter stew season, it's a huge help in the warm summer months. Use it to slow-cook meat or veggies while you're out enjoying the day, and come back to a cool kitchen and dinner.
No Cooking, Whatsoever
Or forgo all heat completely and make a dinner that doesn't need it. Store-bought rotisserie chicken and canned salmon can be transformed into hearty sandwiches, or skip boiling noodles in place of the zucchini or cucumber variety.