18 Sheet Pan Suppers Ready in 30 Minutes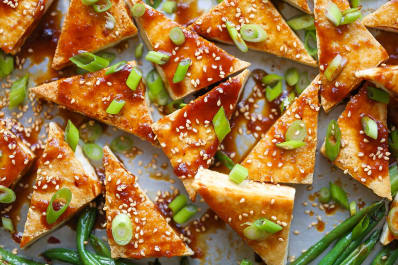 (Image credit: Chungah Rhee)
When it comes to getting dinner on the table with minimal effort and just 30 minutes on the clock, I firmly believe that the sheet pan is your number-one ally to make it happen. This workhorse is one of the keys to miracle meals — that dinner you manage to pull off against all odds — with the bonus of easy cleanup. Because they're so reliable, it's worth adding a sheet pan dinner to your meal plan at least once a week. If you're looking for some good ideas, we've got 18 for you. From colorful chicken fajitas and crispy chicken thighs to steak and pizza, there's a recipe here to save you some time.
Chicken Sheet Pan Suppers
Because when one pan delivers chicken plus a wholesome veggie side, you really can't go wrong.
Other Meat and Seafood Sheet Pan Suppers
From hearty steak and brats to sliders and salmon, you can reimagine any number of sheet pan suppers.
Vegetarian Sheet Pan Suppers
Sheet pan suppers can go way beyond meaty meals. When in doubt, choose a Sicilian-style pizza — the original sheet pan supper. Keep prep simple by opting for store-bought dough over making your own.