10 Studio Apartment Kitchens We Wish Were Ours
Oh, the studio apartment. Depending on where you live, a studio might be a starter apartment or a grown-up reality thanks to high real estate prices. Whichever category you fall into, you've probably seen some cramped studio apartments, and even tinier kitchens.
But on the flip side, there are also plenty of amazing studio apartment kitchens that make great use of the limited space. Here are several of our favorite studio apartment kitchens. You just might be inspired to steal some strategies for your own home.
Micro Kitchen – Fables de Murs: This French studio apartment makes the most of every space. This might not be the best kitchen for a gourmet cook, but it is a lesson in conserving space.
Monochrome Kitchen – Vertebrae Architecture + Design: This all-gray kitchen feels larger because the design isn't busy at all. And the skinny countertop serves as both a dining table and an extra workspace when needed.
Pass-Through Kitchen – The Cross Design: The pass-through wall serves two purposes in this studio kitchen: First, it makes the kitchen feel like a separate space without completely cutting it off from the apartment (or the natural light). And second, it provides a counter that takes the place of a dining table.
Basement Studio – Laura Garner Design: The only thing more challenging than a studio apartment is a basement studio apartment. Luckily, color can be your best friend in brightening up the space, like in this kitchen with the orange backsplash.
Kitchen Command Center – Black & Milk Residential: The best part about this sleek contemporary kitchen is that everything is within arm's reach at all times. That's the benefit of the U-shaped layout. The fact that everything has its place and the counters aren't cluttered adds to the impeccable style.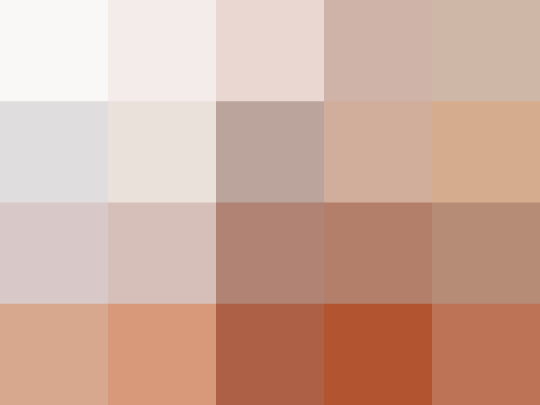 Former Garage – Urban Oasis: This one-walled kitchen is in what used to be a garage space. We can't argue with the fact that it has lots of storage and looks out on the outdoor pool.
Galley Kitchen – Jordan Parnass Digital Architecture: This studio kitchen has more space than we're generally used to seeing, thanks to the fact that it is a galley built under the sleeping loft. Such a smart use of space.
Mini Fridges – Michael K Chen Architecture: This studio apartment is a master at hiding things in plain sight. You might wonder why the countertop takes up so much valuable real estate — it's because there are two miniature fridges hiding underneath it.
Butcher Block – Homepolish: We love butcher block counters for many reasons, but in a small kitchen, they are essential! You can cut down on the number of cutting boards you need to store by cutting many things directly on your counter.
Beyond the Kitchen – Apartment Therapy: Of course, when you just don't have enough room in the kitchen itself, look for other places to store kitchen goods. Follow this couple's example and add some very well-organized shelving to your dining or living area.
We support our readers with carefully chosen product recommendations to improve life at home. You support us through our independently chosen links, many of which earn us a commission.
Published: Aug 27, 2015