10 Recipes You Can Make with Just One Egg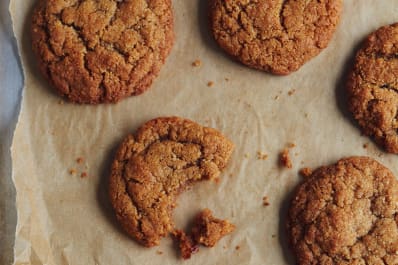 (Image credit: Lauren Volo)
All too often, I open the carton of eggs in my fridge only to find just one left. One egg! What can you do with just one egg? Well, while you might not be able to make an omelet, there's actually a whole lot you can make with a solo egg. From breakfast for one and deep-dish chocolate chip cookies, to easy muffins and spaghetti with meatballs, here are 10 ways to use that remaining egg up.
It's hard to deny the pleasure of a few meatballs, whether they are piled on top of spaghetti or stuffed into a sandwich. Just one egg not only helps bind these guys, but also keeps them extra moist.
Whenever the craving for muffins hits, reach for this recipe: It requires just one egg to make a dozen, and it's infinitely adaptable. Add anything from chocolate chips to chopped fruit to grated cheese to make them your own.
One egg can make one satisfying snack when you transform it into a rich and creamy deviled egg.
These decadent deep-dish cookies are the ultimate dessert pick when all you're craving is comforting food — just don't forget the scoop of vanilla ice cream.
Whisk an egg with sugar, almond meal, vanilla, and butter; spread the mixture inside day-old croissants; and bake them and you've got an almond croissant that rivals the ones at your most favorite bakery.
If you think chicken burgers are boring, then you haven't had one with guacamole tucked inside. This fun recipe is extra moist and flavorful and is sure to be a new crowd favorite.
You don't need any excuse to bake up a brownie just for you — especially if you have one egg lingering in your fridge.
Ricotta gnocchi is potato gnocchi's lighter, more pillowy cousin that also happens to be ridiculously simple to make. It's wonderful tossed with a number of sauces, like a simple marinara or basil pesto.
You just need one egg to bake a batch of these homey cookies that are made with graham cracker crumbs instead of flour.
Don't leave them for the occasional treat at a mall and baseball — making pretzels at home is a whole lot easier than you might think. Just don't forget the mustard on the side!