10 Romantic Cinematic Food Scenes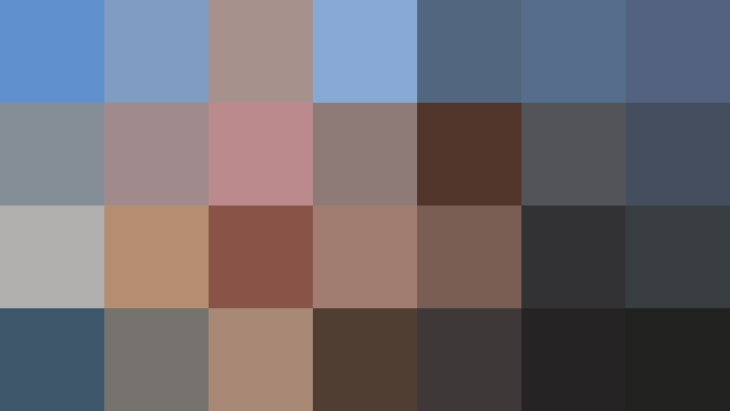 The surge of amorousness come Valentine's Day and the accompanying pressure to celebrate the holiday with an over-the-top bouquet and a fancy dinner reservation can be overbearing. Yet there's no need to fret if impromptu tulips weren't delivered or you couldn't snag a table at that swish new French-Vietnamese restaurant. It's far more fun to settle in for the night with low-cost bubbly, a casserole in the oven, and a flick. Choose one of these 10 gems, which all meld food and romance in distinctly memorable scenes.
A first date that incorporates a magic shop promises to be both fun and unconventional. After rifling through silly glasses and illuminated red noses, Will (Matt Damon), the genius janitor with a chip on his shoulder, and Skylar (Minnie Driver), the Brit soon to graduate from Harvard, move their intensifying flirt session to a diner. When he playfully reveals he was hoping for a goodnight kiss, Skylar advises they get it out of the way right then and there, mid-burger. "I think I've got some of your pickle," says Skylar, post-smooch. This scene in Gus Van Sant's psychological drama proves awkward reality is frequently better than glamorized fantasy.
Like Water for Chocolate (1989)
When Tita's forbidden amor, Pedro, gives her an innocent bouquet of roses, Mama Elena insists they be destroyed. Instead, Tita transforms the delicate blooms into an intoxicating sauce to accompany the quail she will serve to the family. The dish, it turns out, is amped by not only flowers, but by Tita's pent-up emotions. So strong is this repressed lust that everyone at the table feels its power in every bite.
It's a mistake, says the ever-neurotic Alvy (Woody Allen), "to bring a live thing in the house." He and Annie (Diane Keaton) have decided to boil lobsters, and the culinary activity is rampant with humor, featuring a wayward crustacean hiding behind the refrigerator and a clever suggestion to dial 911 for the lobster squad. There are squeals of faux panic and regret over not buying steaks, but this comical prelude to dinner reveals a light-hearted intimacy between a New York couple usually gripped by more intense conversation.
Elizabeth (Kim Basinger), stunning even in a mildly frumpy robe and socks, peeks into the kitchen. John (Mickey Rourke), midway through cutting a pepper, tells her to get on the floor, close her eyes, and then the absurdity begins. In front of the open refrigerator he stuffs and squirts her mouth with a barrage of random foodstuffs: pasta, strawberries, jalapeños, honey, and even Vicks cough syrup. The myriad laughs and licks are set to the Newbeats' cheery "Bread and Butter," tingeing this kinky ritual with naivety.
Before a heady affair commences, there is a catalyst that lures the tempted into such verboten territory. For Emma (Tilda Swinton), who feels suffocated by her rich, oppressive family ties, this moment takes place over lunch, at the restaurant of her son's friend Antonio (Edoardo Gabbriellini). As soon as she takes a bite of the shrimp with ratatouille and sweet-and-sour sauce, the room grows dim, the voices of her companions mute. Alone with her prawns, she is wracked with pure joy. Positively glowing in her red dress, Emma is awakened by a passion she can no longer ignore, eventually sparking an off-limits dalliance with the younger chef.
Lady and the Tramp (1955)
Graceful cocker spaniel Lady and Casanova-esque mutt Tramp escalate their canine romance with an atmospheric dinner at Tony's Restaurant. As they share a plate of spaghetti to the sounds of an accordion, it's all slurps, splatters, and wide reverent eyes until their mouths meet across one slender noodle. Even more endearing is when Tramp rolls the final meatball Lady's way, showcasing that ever-important ingredient to all long-lasting relationships: selflessness. Leave it to Walt Disney to make one of cinema's most remarkably moving ones animated.
Jack Rabbit Slim's will forever be known as the 1950s-style restaurant where Mia (Uma Thurman) and Vincent (John Travolta) perform their seductive interpretation of the Twist. But it's also where the duo, tucked into a booth, heightens their chemistry over a $5 milkshake. Unsatisfied with his vanilla Coke, Vincent asks her for a sip of her ritzy confection. Mia obliges, offering him her straw. "That's a pretty fucking good milkshake," he declares, piercing a dark film with light, subtly sexual repartee.
In Billy Wilder's mid-century satire, Baxter (Jack Lemmon), a bachelor making his way up the corporate ladder, has a massive crush on affable elevator girl Fran (Shirley MacLaine). When he learns she's having an affair with his philandering boss, in the very apartment he lets his superior borrow for his extra-marital trysts, he's dejected. Much drama follows this unsettling arrangement, but it only brings Baxter and Fran closer. This tender relationship is perhaps best captured in the kitchen, where Baxter, attempting to make a nourishing dinner for Fran, adorably drains spaghetti through a tennis racket in lieu of a proper colander.
In this lewd British adventure comedy, the dashing Tom (Albert Finney) sits down to a parody-like erotic feast in a tavern with Jenny Jones (Joyce Redman), a woman who may or may not be his mother. There is no coquettish banter, just a whole lot of suggestive gazing (and cleavage) as oysters are slurped, turkey legs gnawed, and pears devoured. When the candle is blown out and the room grows dark, there is no doubt the next course is a postprandial romp.
Many of Alfred Hitchcock's suspense-propelled thrillers are punctuated with glorious food cameos. This one, which unfurls on the picturesque French Riviera, is one such example. On a scenic waterfront drive — naturally in a convertible — masterful ex-cat burglar Robie (Cary Grant) and lithe, elegant heiress Frances (Grace Kelly) break for a fried chicken picnic. The meal's a simple alfresco one bolstered by beer, but when Frances delves into the basket and asks Robie if he fancies a leg or a breast, it's rife with innuendo.
Bonus Editor's Pick: Stranger than Fiction (2006)
Harold (Will Farrell), an auditor facing imminent death, finds himself unfortunately attracted to the baker (Maggie Gyllenhaal) he is auditing. As he struggles with the messy details of their could-be relationship and the knowledge of his impending demise, he makes a sweet and thoughtful attempt to win her over: he buys her, appropriately, "flours."
Published: Feb 12, 2016