10 Ingredients Food-Lovers Never Buy for Themselves

One of the best things about giving gifts to a cook or food lover? The chance to buy them something they'd never pick up on their own, or might consider a rare splurge. Whether it's a bottle of saffron, a specialty spice blend, or a package of what may arguably be the best bacon around, this is the way to spoil your loved one.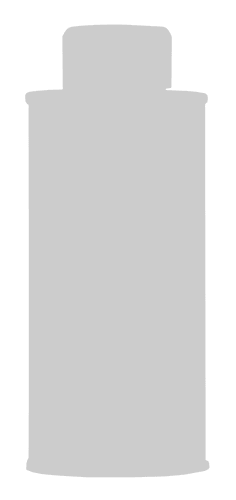 Boiled Cider, $10.95 from King Arthur Flour: Makes your baked goods that much better.
Rosemary Olive Oil Caviar, $55 from Molecular Recipes: For the cook who truly has everything — pearls of olive oil that burst in your mouth! Magical.
Saffron, $15.16 from Williams-Sonoma: It's hard to justify a whole bottle of saffron just for the odd paella or risotto craving when you're a home cook, but if you were given a bottle, that's a whole 'nother story. Paella for all!
Vecchia Dispensa's 30 Year Anniversary Balsamic, $50 from Zingerman's: Every year for Christmas what we really hope for is a bottle of syrupy, dense, aged balsamic vinegar. Maybe you know someone else who is hoping, too.
Roasted Pistachio Oil, $9.99 from La Tourangelle: A luxurious oil that's delicious in salad dressings or drizzled over fish or vegetables.
b'lure Flower Extracts, $10 from b'lure: An exotic yet natural way to both tint and flavor desserts and cocktails — flower extracts!
Hickory Smoked Country Bacon, $30/pack of 4: Is this the best bacon in the world? You may have spotted this on PBS' The Mind of a Chef — it's David Chang's favorite bacon. You can watch a little video on how and why this bacon is so fantastic — a real treat for any bacon lover!
Dried Morels, $20 from Far West Fungi: Morels will make any food lover swoon, but fresh or dry, they're pricey enough to be a treat that's often coveted but rarely indulged. Go on, splurge for your favorite foodie!
Sel d'Antibes (Salt, Bergamot, Herbs), $15 from Food52: Spice blends can be such a treat, and this blend from La Boîte sounds like the perfect finisher.
A Whole Quart of Vanilla, $44.95 from Cooking.com: For an avid baker who goes through vanilla, what better gift than a whole quart of it? (Our favorite is this spicy Mexican vanilla from Nielsen-Massey.) It may even last them the whole year!
We support our readers with carefully chosen product recommendations to improve life at home. You support us through our independently chosen links, many of which earn us a commission.
Published: Dec 9, 2014