10 Important Things to Consider Before Cooking for Your Wedding
So you're getting married. You might be a prize-winning baker, a DIY enthusiast, or simply an excellent dinner party host, and all of your heart's desire is to cook or bake something, anything for your wedding. You can't imagine not adding a personal, homemade touch to such a special, momentous occasion.
We're all about the homemade wedding — but not before considering just a few practical things.
As someone who loves to cook, I'm all for incorporating that passion into your wedding day. In fact, I'm baking homemade favors for my upcoming fall wedding. I realize it's not without it's potential for stress, which is why I've enlisted a little help, and also why I eventually realized that cooking and hosting our rehearsal dinner in my apartment was a bit too much for me.
So before you're up to your elbows in flour, or sign up to cook your rehearsal dinner or day-after brunch, take a few minutes to really consider what you're getting into.
What to Consider Before Cooking for Your Wedding:
1. What's your stress threshold?
First and foremost, what's your threshold for stress? Are you flexible and able to roll with the punches if things don't go 100% as you planned? Even with careful planning, lists, and spreadsheets, there are a lot of last-minute things that need to happen in the days leading up to your wedding. In that fray, would you prefer to take some time to relax and perhaps enjoy time with out-of-town guests, or do you feel comfortable with the crunch of a baking project with 72 hours to go?
2. How organized are you?
This is pretty crucial. Staying organized and really managing your time well are key if you plan to cook or bake anything for your own wedding. So if that doesn't sound like you, it might be best to outsource all the food.
3. Are you hosting a lot of out-of-town guests?
What does your guest list look like? Are there family and friends from across the country or around the globe who you don't get to see very often? If you have guests coming to town a few days before the wedding, that's the time to catch up with them, which could be hard to do if you're tied to the kitchen. These guests traveled here for you, and even though you'll see them at the wedding, you're a lot more likely to get quality time with them before the big day.
4. Are you traveling? And if so, how far?
Perhaps you'll be the out-of-towner at the wedding? Are you traveling for the big day? If your plans involve travel, even if it's by car, it may be best to leave the cooking and baking to someone else. In addition to unexpected travel delays, consider how your food will travel with you and how it will hold up.
5. Do guests have food allergies or dietary restrictions?
Okay, so you don't need to know everyone's eating habits, but it's helpful to scan through the guest list to see if any allergies or food restrictions stand out. If you find yourself running into a lot of soy-free, gluten-free, lactose-intolerance, and nut allergies, it might be best to leave the cooking to a caterer.
6. How many people are attending the wedding?
Again, take a look at the guest list. Will you be cooking for 30 people or 300 people? Whether you plan to cook a meal, make your own cake, or bake your favors, be sure the guest count is manageable.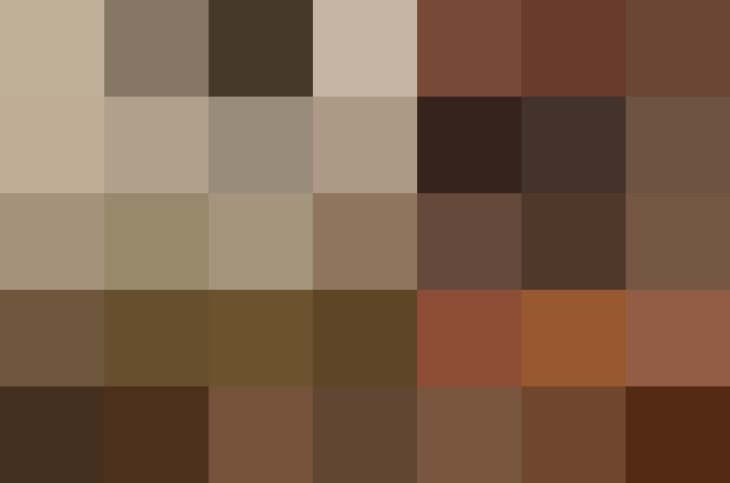 7. Can you make anything in advance?
While your plan to cook or bake two days before your wedding seems flawless now, it may be a very different scenario when that time comes. Assess your plan to determine what can be made in advance versus what absolutely has to be made at the last minute. For example, if you're baking pies for dessert or quiche for brunch, consider making them a few weeks ahead and freezing them.
8. Will you need to store anything in a refrigerator?
Does anything you plan to make need to be refrigerated? If so, do you have ample fridge space, and does your venue have a refrigerator that's big enough?
9. Who can you enlist to help? And how much help can they give?
Because this is one of those times you should accept any and all helping hands that are reaching out. And if no one has offered, go ahead and ask if you can enlist the help of your bridesmaids, parents, future in-laws, or anyone else who might enjoy helping out in the kitchen. Whether you're baking homemade pies for desserts, cookies for favors, or planning a meal, you need more manpower, so don't be afraid to delegate.
10. Is this something you really want to do?
Yes, you really love baking, and maybe you've even made a wedding cake for a friend or two, but are you sure you want to bake your own? The same goes for making any desserts or favors, or cooking any meals or snacks for the festivities. It's a lot of work, and there are so many other things happening at the same time. Be sure that this is something you truly want to invest your time in. And if you don't, that's totally okay.
Did you cook anything for your wedding? In hindsight, what do you wish you considered beforehand?
Published: Jul 29, 2015