10 Easy Ways to Be a Giving Person Every Day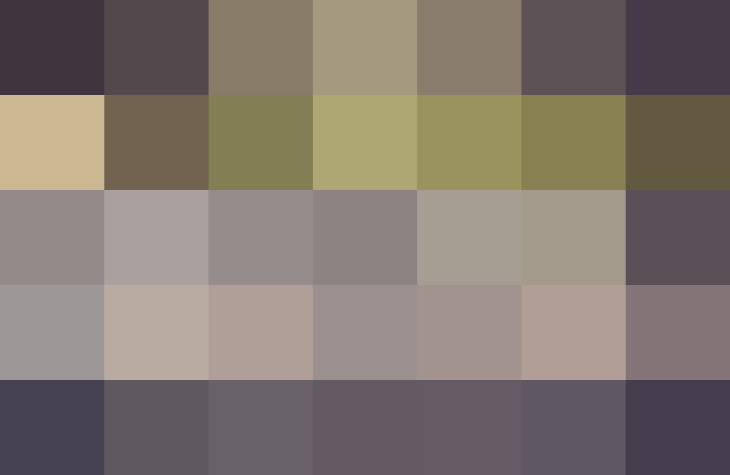 If you love the idea of giving back to your community, but can't spare a lot of time or money, that doesn't mean you can't give. Start small and see what happens. A few clicks or a couple of minutes a day can make a difference. It sounds cheesy, but kindness really is contagious and tiny gestures add up.
Here are 10 quick and easy ways to make your world a better place.
1. Tell your barista thank you — like you really mean it.
We all have routines that connect us with the same people every day. Chances are, you go to the same coffee shop at least once a week. So, next time you line up for your latte, why not make an extra effort when you say thank you?
Tell the barista who always pours it just the way you like it how much you appreciate her, or tuck an over-the-top tip into a thank you note. Do it at the holidays, or do it tomorrow morning, just because.
2. Make your Amazon purchases count.
A percentage of what you purchase on Amazon can be sent to charities in two ways. The easiest way is to set up an account with AmazonSmile. Choose your favorite cause and 0.5 percent of what you spend automatically gets donated. You don't have to think about it (although you can change your charity of choice whenever you want).
Some charitable organizations are also Amazon affiliates and may earn up to 10 percent of purchases if you shop through their link. The link is often featured on an affiliate's homepage or sent in newsletters. When you see it, bookmark and use it every time you shop.
Both of these options are a win-win — so long as you are not looking for a tax receipt; Amazon takes credit for these types of donations.
3. Support local bake sales, lemonade stands, and car washes.
Small, friendly fundraisers usually support a worthy cause right in your own backyard. So, if you see a folding table covered with cupcakes and hand-lettered signs, stop and say hello. Do it even if you're not interested in what they're offering — moral support is important too. You might not need any more cookies, but they can always use an extra couple of bucks. Make a donation and leave the pastries for others to enjoy.
Take a chance and invite a coworker you don't know very well to lunch. Ask about their family, culture, and what they like do outside of work. You may find you have a lot more in common than you think!
5. Add a few dollars to your grocery tab.
When cashiers ask if you would like to make a donation at the end of a transaction, say yes. Many shoppers resent this kind of solicitation and think of it as a form of retail entrapment. That may be true, but it's also a quick and easy way to give.
If the cause isn't one that speaks to you, chances are there's a food pantry in your community. Find out who does what in your area and ask what they need. A few jars of peanut butter or boxes of breakfast bars can make all the difference to a kid who doesn't usually get breakfast before school.
6. Pay for the person behind you in line.
Everyone loves presents, especially when they're a surprise. Make a random gift to whoever's behind you in line by paying their bridge toll or covering their coffee or admission at the movie theater. Turn around to smile or wave and be on your way. They'll figure it out in a minute. Wouldn't that make your day?
If you don't have a ton of money to spare, let someone skip ahead of you in line — just notice that she's rocking some killer shoes. Go ahead and pay that compliment.
7. Give to a crowdfunding campaign.
Sometimes we all need a little help from our friends. Or our friend's friends. Crowdfunding is a way to raise a significant amount of money by pooling many small donations together to support a single cause. It's a great way to help acquaintances (or even total strangers) start businesses, realize artistic dreams, or raise funds to offset medical bills or another difficult situations. Kickstarter, Gofundme, and Indiegogo are just a few. Take a look and see if you can help.
8. Thank first responders and the people who make things work.
Mail carriers, sanitation workers, police, firefighters, crossing guards, bus drivers, train conductors — these are the people with hard jobs who keep things moving and keep us safe every day. Why not treat them to lunch? Bake and take a tray of lasagna over to the firehouse. Bring a box of the best deli sandwiches to the police station or send it to the post office. Hand the bus driver or toll collector a bag of cookies when you pay your fare. It always feels good to be appreciated.
9. Pick up at least one piece of trash every day.
No one likes to see litter, and it's one of those things that seems to multiply. It must be OK to leave trash here, the logic goes, because someone else did it first. So when you see an empty cup in the middle of the sidewalk, don't just walk by. Pick it up and put it in the nearest trash or recycling bin. Others will notice, see that you care about your community, and maybe even follow your example. If you want to go even bigger, organize a clean-up day at a local park.
According to the American Red Cross, someone in the U.S. needs blood every two seconds and a single donation can help more than one person. Visit their website to learn how, where, and when to go, and then do it. It takes about an hour and 15 minutes and you might just help save someone's life.
We support our readers with carefully chosen product recommendations to improve life at home. You support us through our independently chosen links, many of which earn us a commission.
Published: Oct 17, 2016