10 Crowd-Pleasing Soups That Are Perfect for Empty Bowls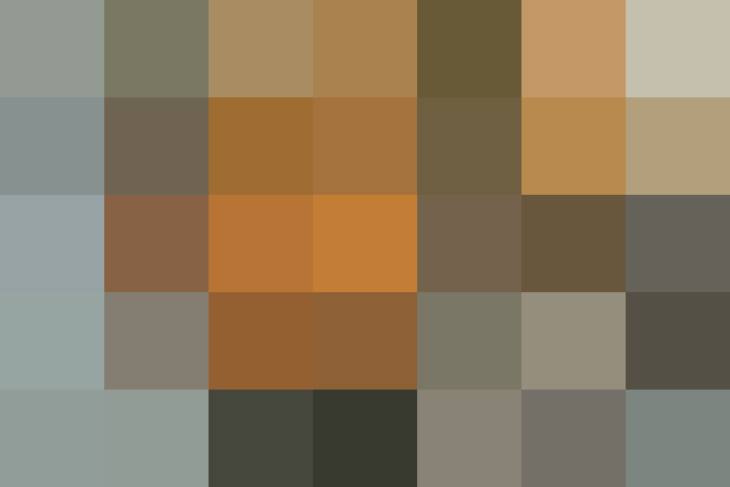 Are you thinking of hosting an Empty Bowls gathering in your area? Empty Bowls is about raising funds and awareness to fight hunger and building community over a bowl of soup. While the emphasis is on raising funds, having a nice selection of delicious soups to serve is always a good idea. Here are some guidelines for your Empty Bowls soup selection, plus a roundup of our favorite soup recipes for a crowd.
At our Empty Bowls Oakland gathering, we usually have around 12 to 14 pots of soup to feed about 125 people over the course of five hours. Our crowd likes to hang out, so people have developed the strategy of going back to the soup line several times to taste a variety of soups, one ladle at a time. The soup comes from friends and neighbors who sign up in advance to provide this offering.
Of course any soup donation is welcome and appreciated. But like a potluck, how much you want to manage the selection is up to you. Based on experience, i would say a little management goes a long way. You don't want to end up with nine pots of lentil soup or zero vegetarian soups, for instance. Here are some things we've learned over the years.
Be sure to have a variety of vegetarian/vegan and meat-based soups. Our group goes for about 50/50 split, but your crowd may vary. Also, meat eaters can eat (and love!) vegetarian soups, but the opposite is unlikely to be true, so you may want to err a little more towards vegetarian if you're unsure. And remember, chicken stock means a soup isn't vegetarian (sounds obvious but still needs to be said.)
Keep it simple and avoid soups with a lot of specific garnishes, as it can be hard to keep track when things really get moving. We provide bowls of sour cream and/or yogurt and chopped parsley and chopped cilantro for garnishes. This seems to keep everyone happy.
Avoid a very spicy soup — you can always serve hot sauce/chili flakes on the side.
Choose a soup that will hold well and heat up easily — nothing that involves watching the pot and a lot of stirring while heating up or the adding of last-minute ingredients. Pasta-based soups are fine, but remember that the pasta bloats if kept in a soup too long.
Try to balance the rich and creamy varieties with the thin and brothy if possible.
Worried about running out? Many soups can be extended with the addition of stock or even water and some seasoning. A few cans of chickpeas or other beans thrown into the pot will help, too. And remember, this is a fundraiser. While it's really wonderful to offer your guests delicious soups, the main purpose of the event is to raise money and awareness around hunger.
Any soup donation should be accepted with grace and gratitude.
I've found that people usually like a little guidance around what to bring, so here is a roundup of some of our favorite soups. These soups either already serve 12 or more or can easily be doubled or tripled to serve a crowd.
5 Vegetarian Soups for a Crowd
5 Meat-Based Soups for a Crowd
Published: Sep 9, 2017