Posts from Main
Just In
I cook with a cast iron pan almost every day. I have one on my stove at all times so it's within easy reach. All cooks have their "thing" — trusted measuring cups, a special knife, or a beloved wooden spoon — cast iron is mine. I could say that I use it because my mama or my grandma did, because that's true. I have a cherished collection that spans almost 100 years, ranging from my maternal great-great-grandmother Lawson's and my paternal grandma's everyday pans, to a couple 15-inch Lodge skillets bought at Target and a modern, octagonal-shaped pan sent by friends in Portland. Their presence in my kitchen certainly is heartfelt and handy. To me, though, cast iron is so much more. Everything I know about cooking is connected to a cast iron pan. I value and trust that implicitly.
Summer just wouldn't be complete without firing up the grill. Not only does grilling help us beat the heat in the kitchen, but it also gives food a smoky aroma and taste that's downright satisfying. Whether you're stepping in front of a grill for the first time or you're a seasoned pro, these tips will get you set for a summer of better grilling.
Eat more veggies. We all should be doing it, but let's face it — sometimes it's easier said than done. But there are plenty of recipes you can make that give you a veggie boost without a lot of extra effort.
Make any of these vegetable-filled dishes this week and soon you'll realize that getting those veggies in is easier and tastier than you might have thought.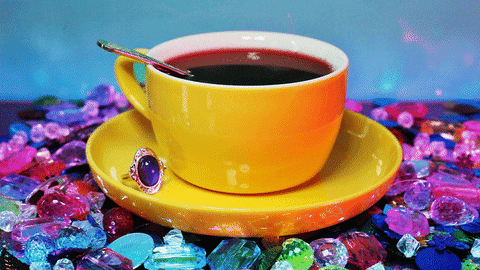 What mood are you in? Whatever it is, or, more importantly, whatever you want it to be, chances are there's a tea to match your desired disposition. While there are just four types of tea — white, black, green, and oolong — there are myriad variations, not to mention the whole world of herbal teas (also known as tisanes).
From chamomile to chocolate tea (yes, it's a thing), we've got a tea guaranteed to change your mood (ring).
I didn't miss grilling until it was something I couldn't do. All of a sudden all these incredibly delicious summer recipes centered around grilling were popping up all around me and I had no way to cook them. My apartment had a strict no-grilling policy, but I would not let that deter me! In what felt like a moment of pure genius (it very quickly downgraded into an obvious "duh"), I headed to the park to get my grilling fix.
My grandmother, Mommom Boyd, is well-known for her cole slaw. She chops the cabbage, carrots, and onion extra-fine and makes the dressing creamy and somewhat sweet. It's highly requested by church members and friends, and is an absolute must-have at every family gathering. When I was a kid, Mommom would sometimes mix in red cabbage, too. I would marvel at how the bright purple bits would pop off our plates next to the orange carrots.
Sometimes I get a little too ambitious and buy big bags of popcorn to snack on, but after a few handfuls, I find that there's more left than I can eat through before it goes stale. The best way I've found to use it up? Channeling crispy marshmallow treats and coating the popcorn with butter, melty marshmallows, and a homemade chai spice blend to keep things interesting.